If you want to add a new group to your list of Favorites, you have to:
1. Go to the "You" tab.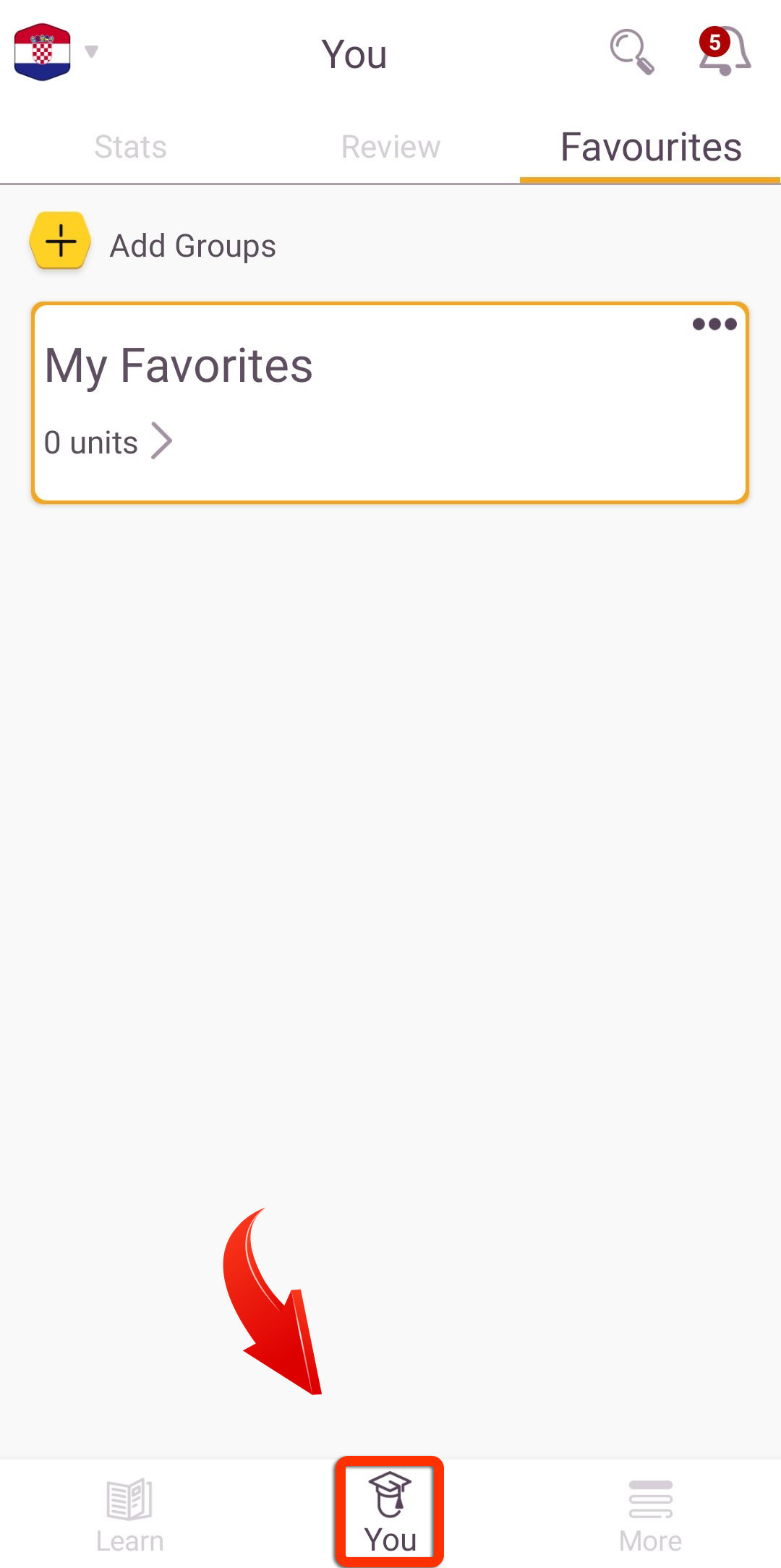 2. Tap on "Favorites".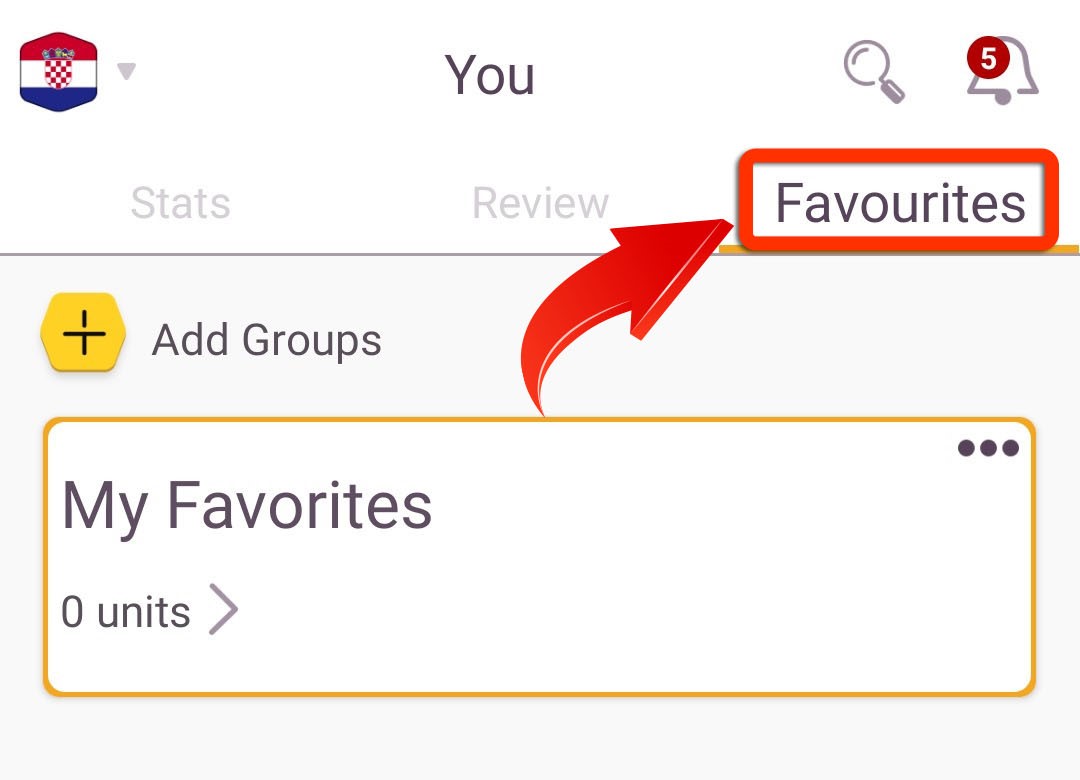 3. Tap the "Add Groups" button.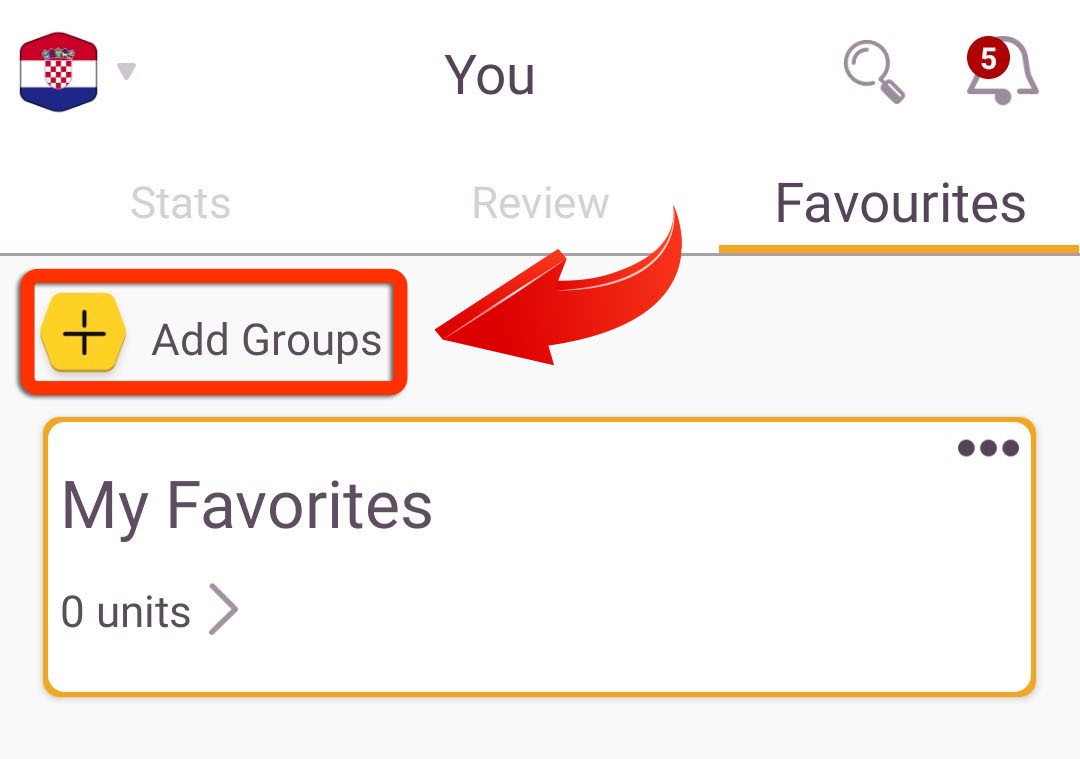 4. Enter the title of the group you want to add.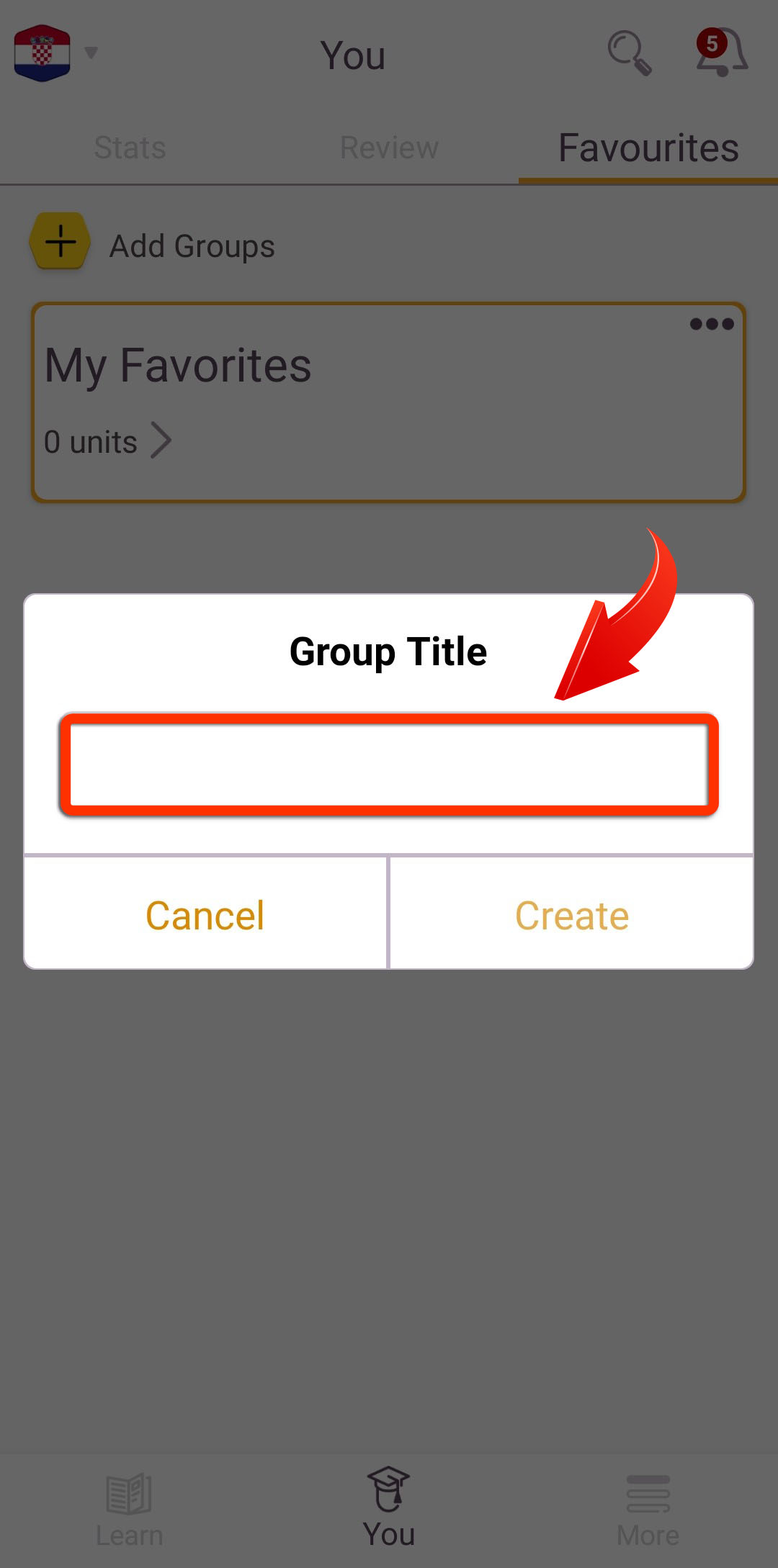 5. Tap the "Create" button.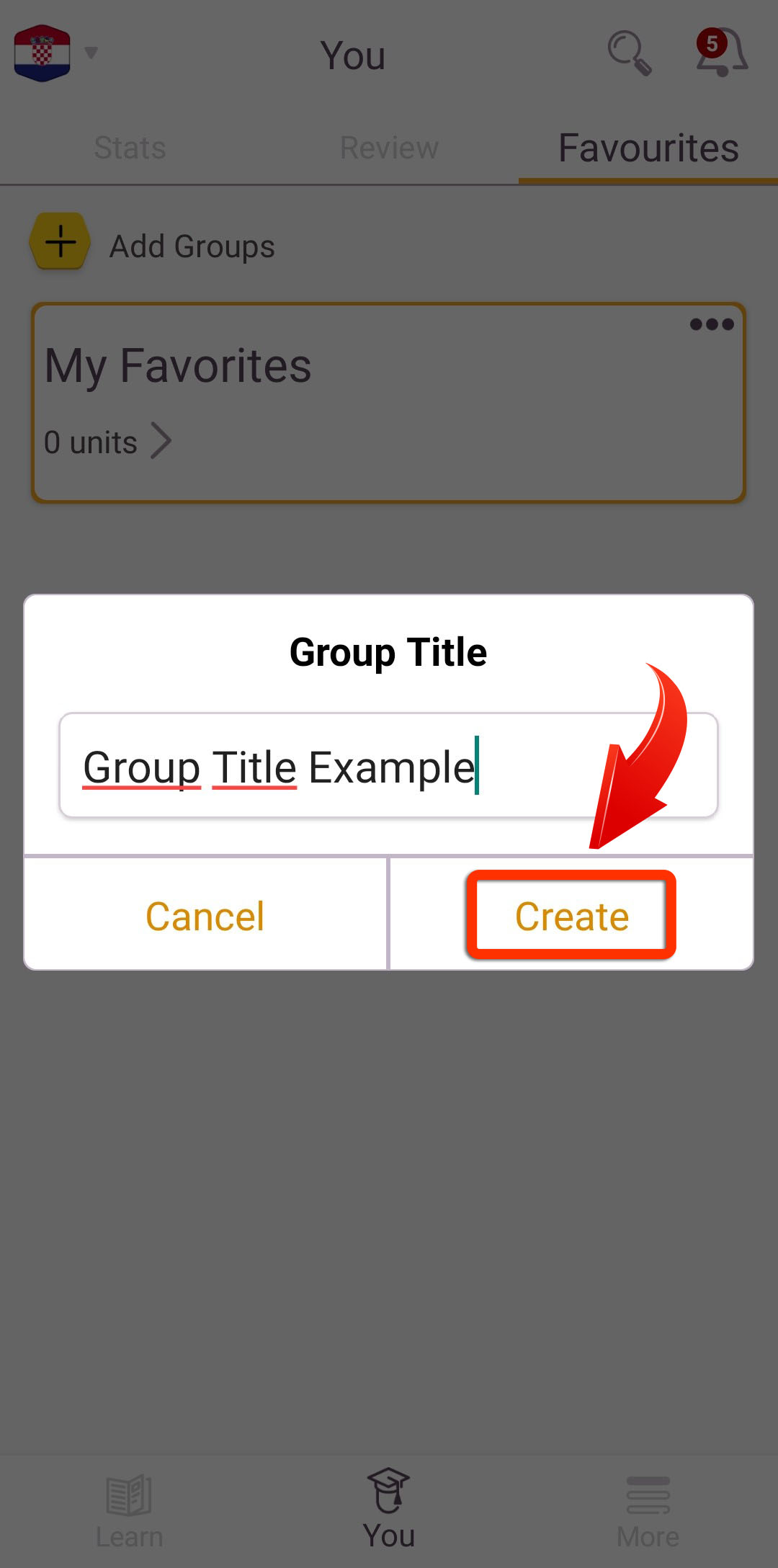 Note: At this point in time, the Favorites feature is available only upon Paid Subscription and only on Android devices.

How do I subscribe?
How do I share a group of Favorites?
How do I delete a group of Favorites?