We offer two types of subscription:
1. Free Subscription- One Language
2. Paid Subscription- One Language or All Languages

If you want to subscribe:
1. Go to the "More" tab.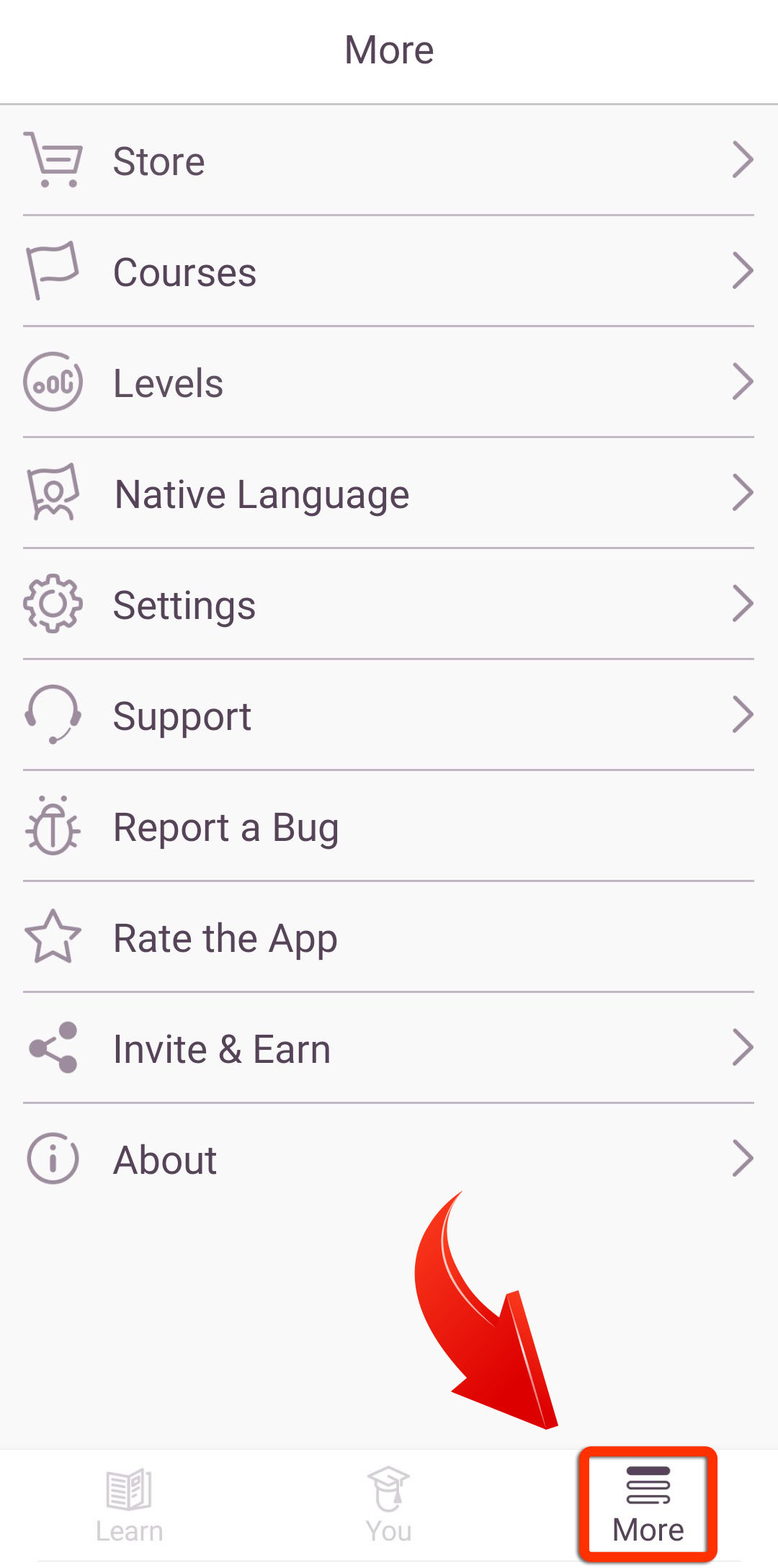 2. Tap on the "Store" menu option.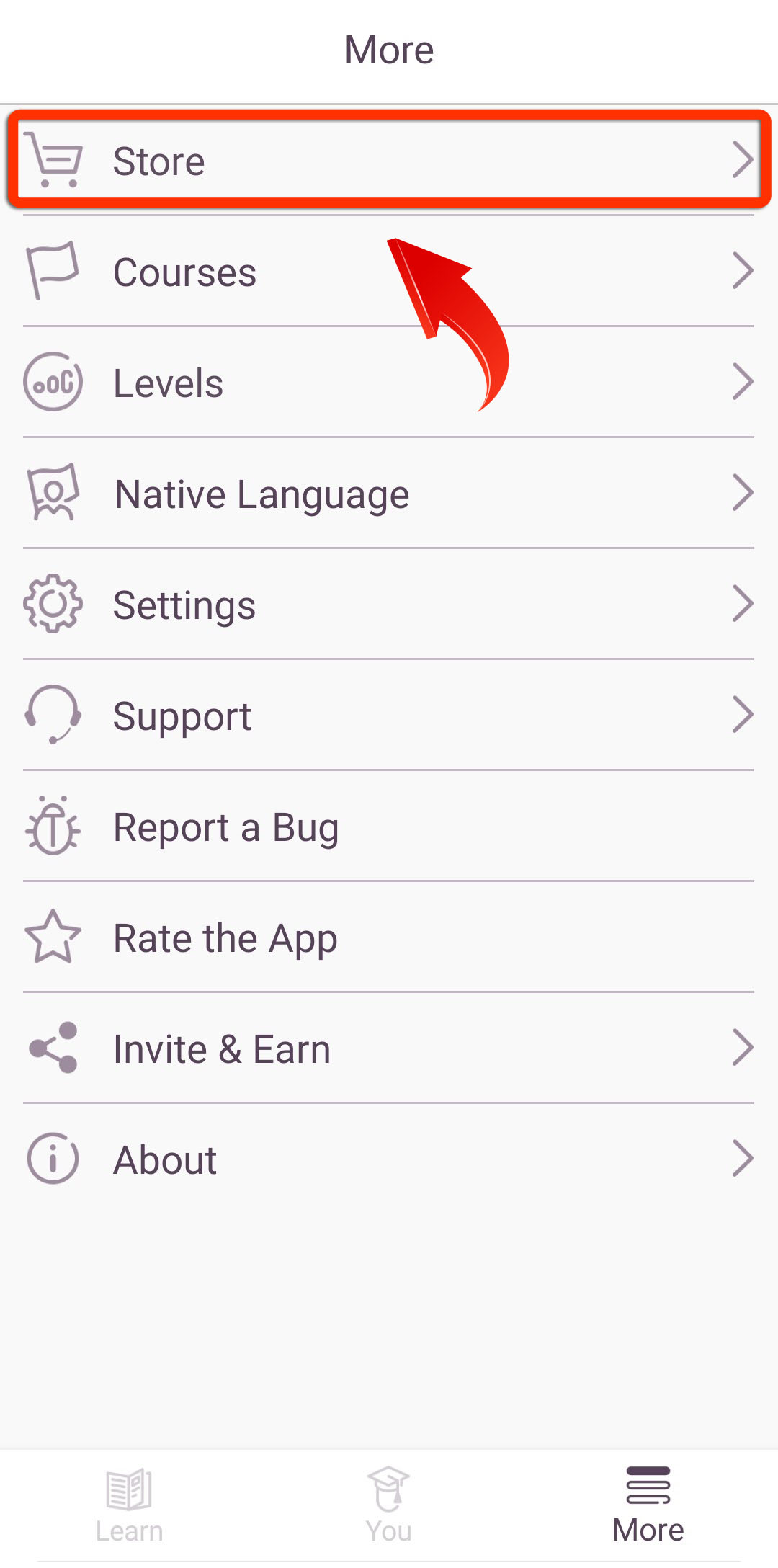 3. Choose the type of subscription you want:
- Free Subscription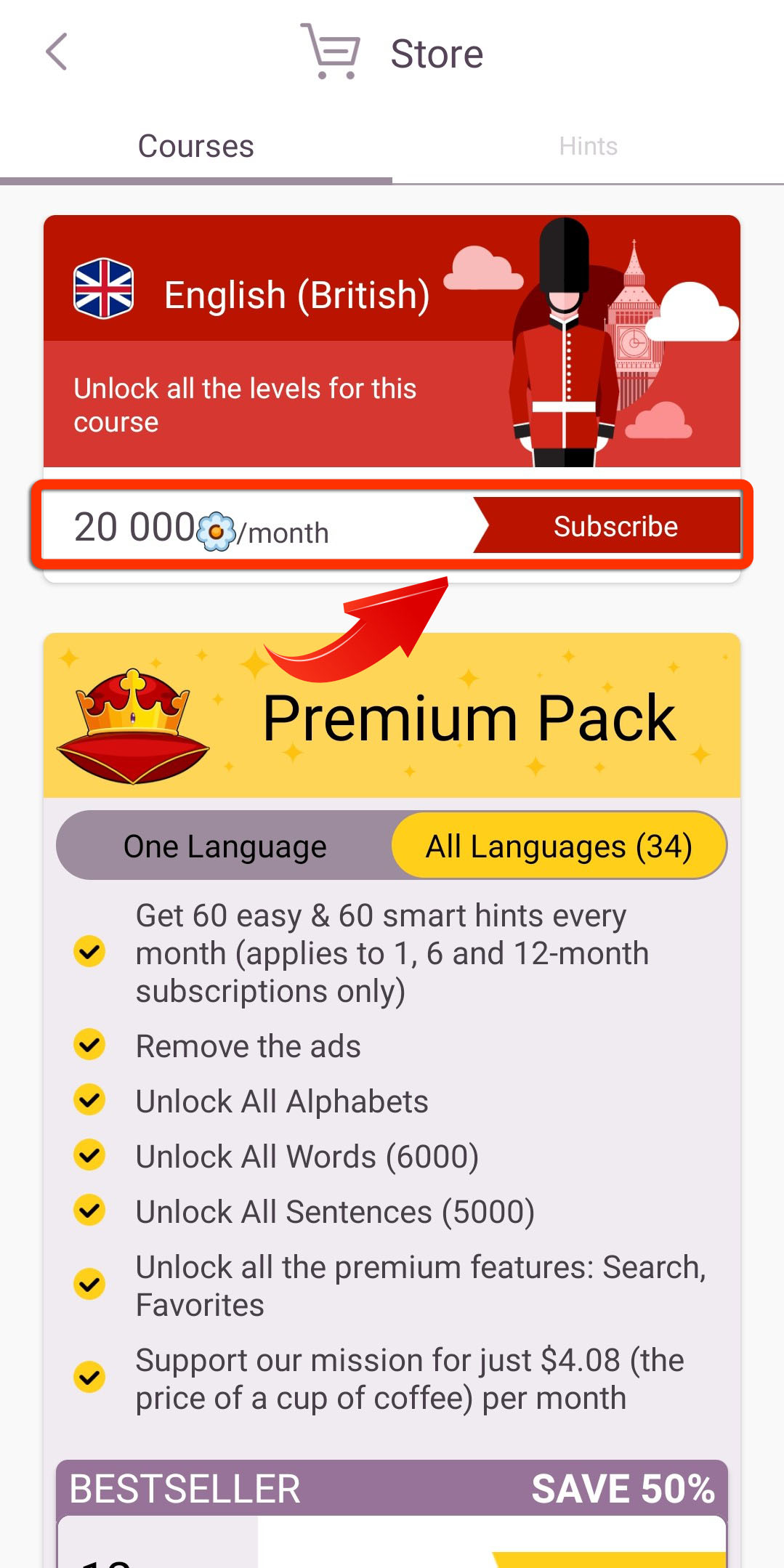 - Paid Subscription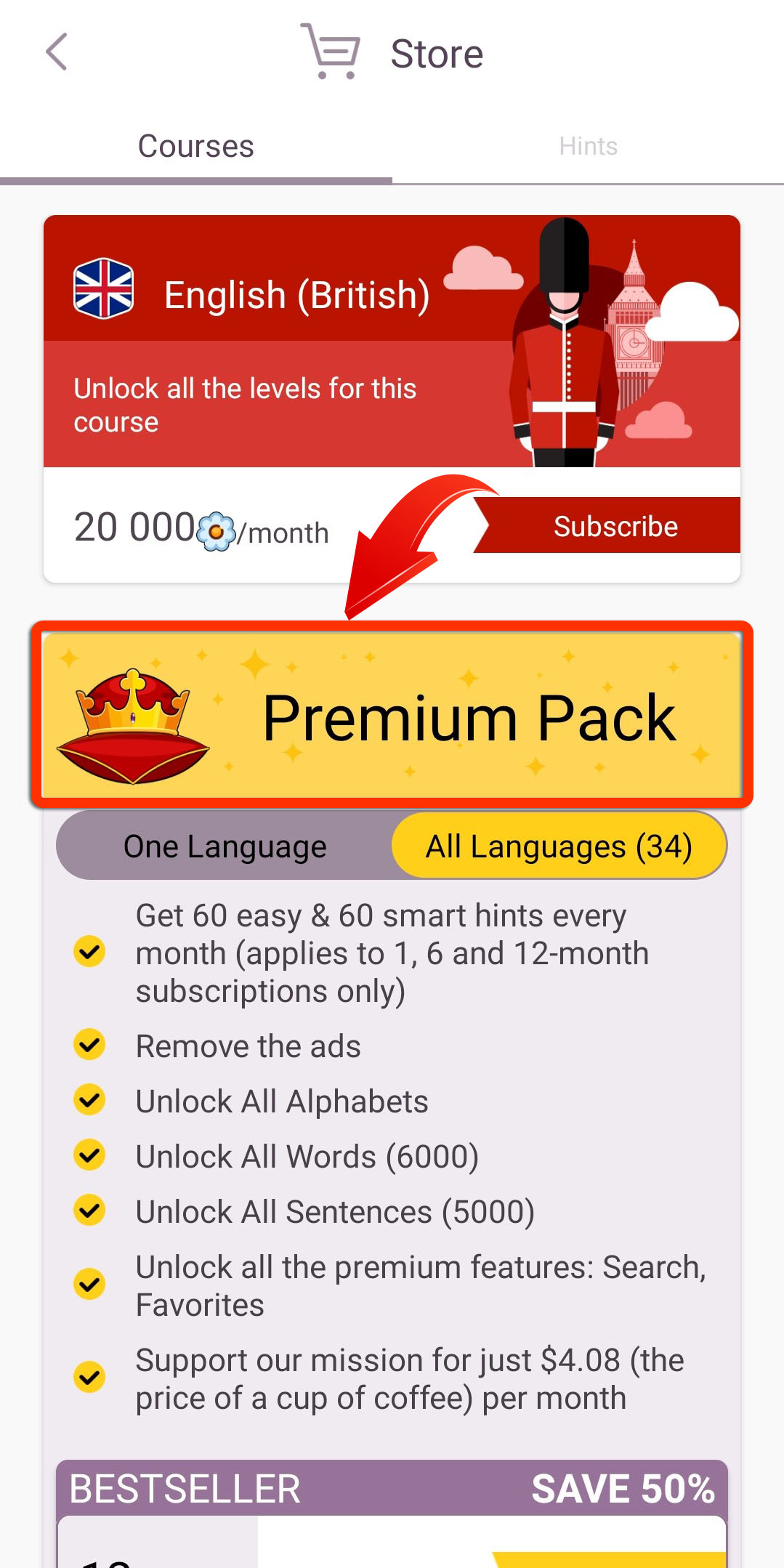 4. If you want to buy the Premium Subscription, choose one of the available options: "One Language" or "All Languages".

5. Then choose the duration of your subscription from the available options: "1 month", "6 months", "12 months" or "Lifetime Subscription", and tap on "Subscribe".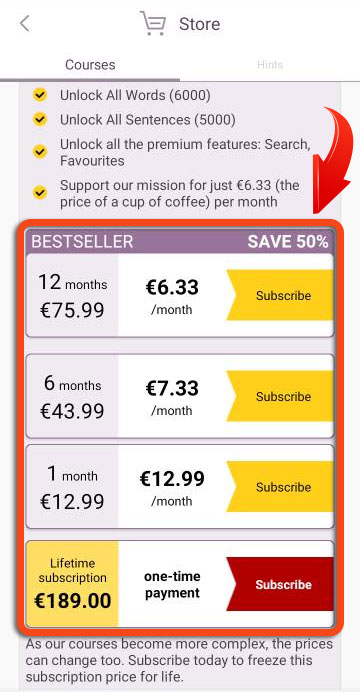 Note: The price of the Subscription may vary according to your location.

You can also watch our video tutorial on how to subscribe here.

How do I upgrade my Subscription?
How do I manage my Subscription?
Can I subscribe without money?