If you want to find a word or sentence in your native language or in the language you are learning, you have to:
1. Tap on the "Search" icon.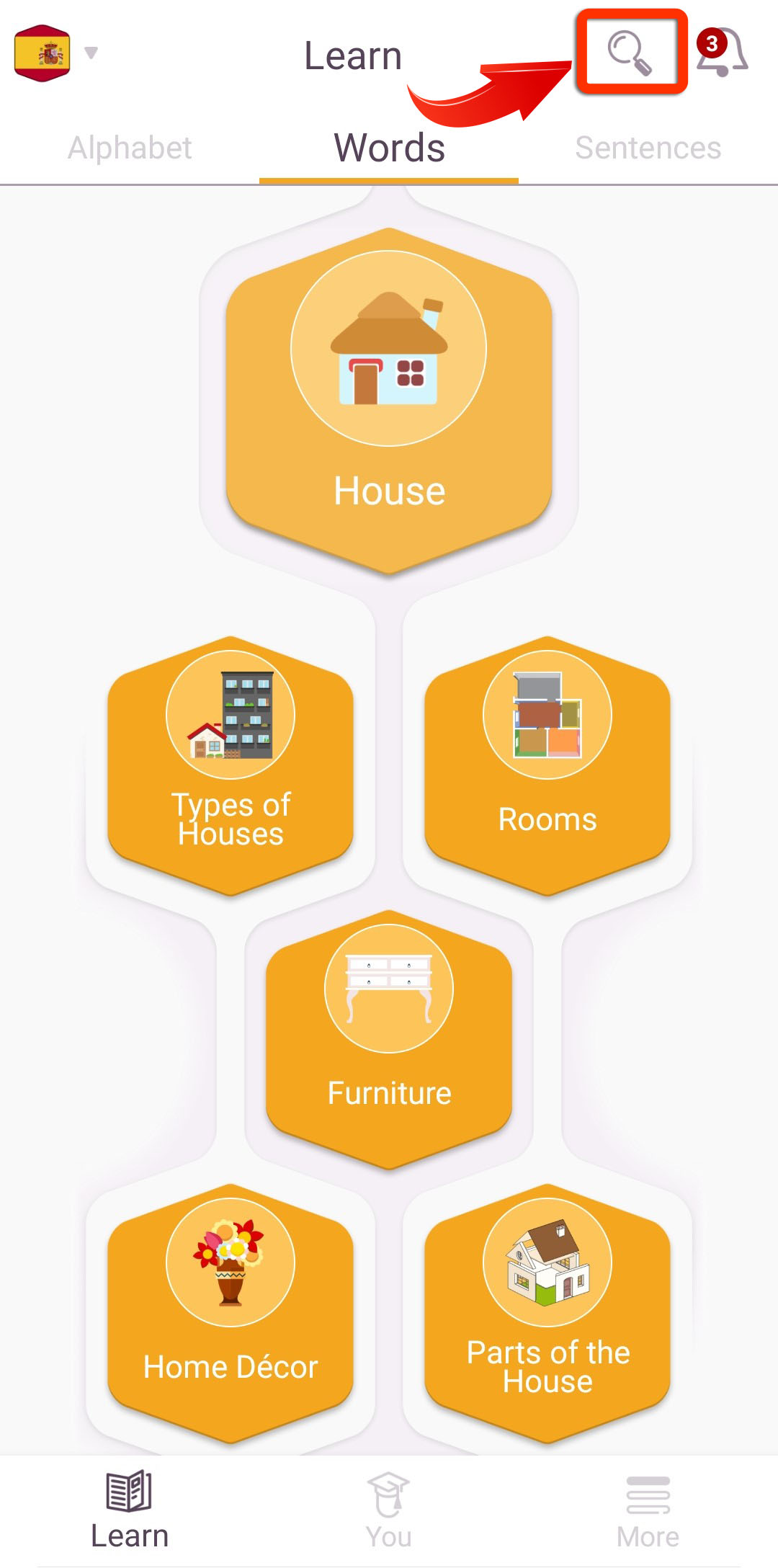 2. Choose what you want to look for: Words or Sentences.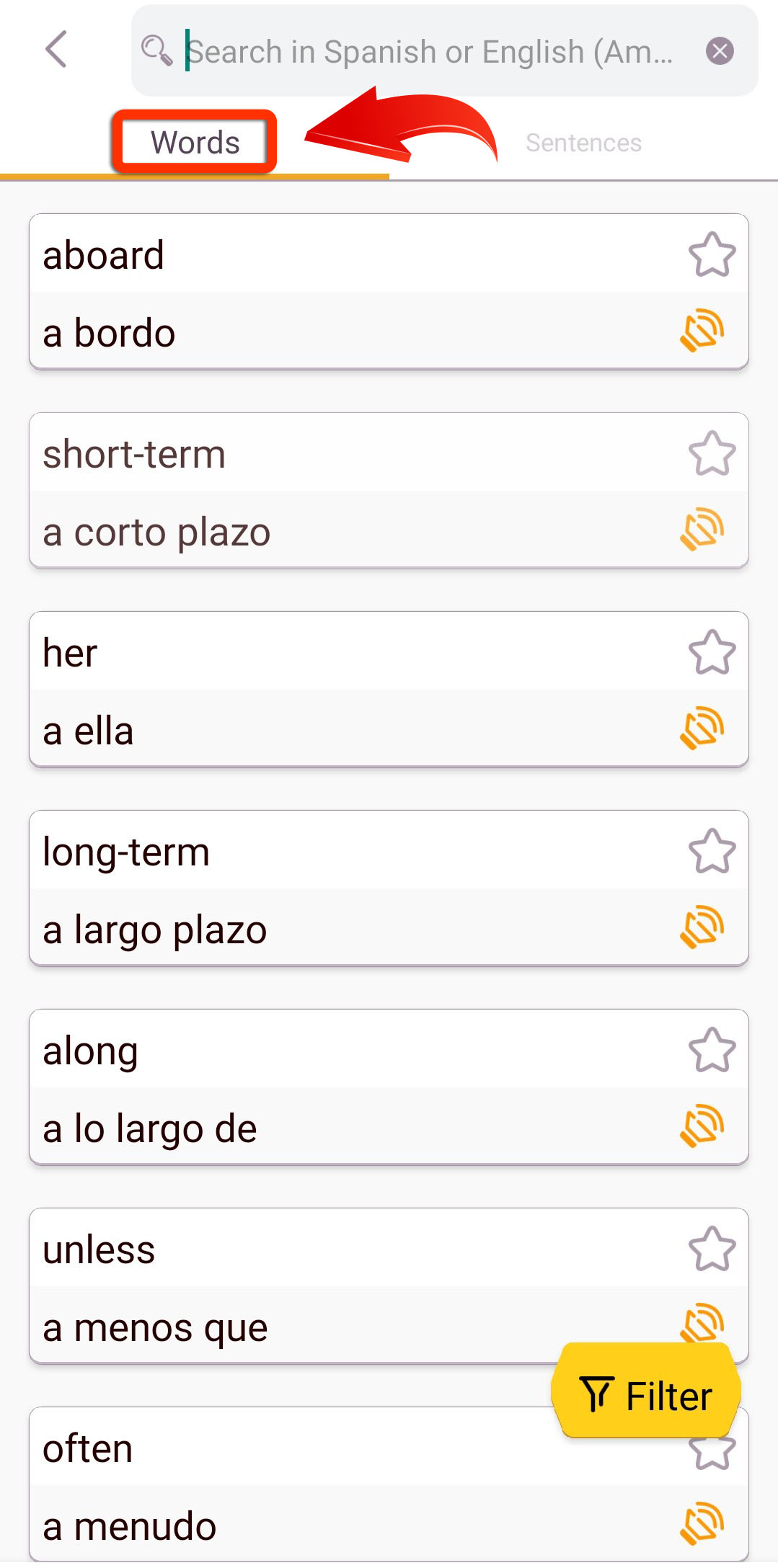 3. Write it in the Search field.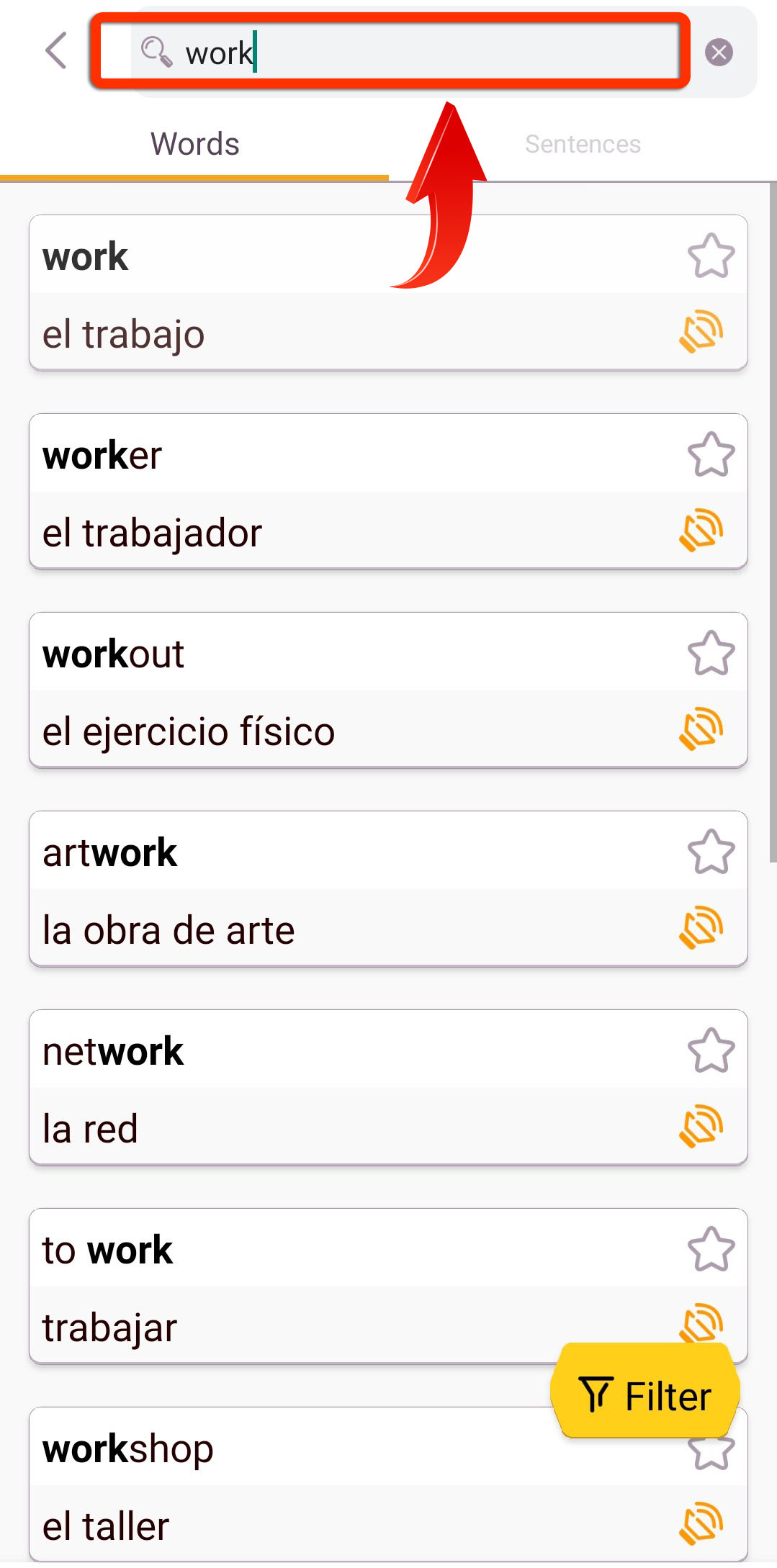 4. Choose the word or sentence you are looking for from the list below.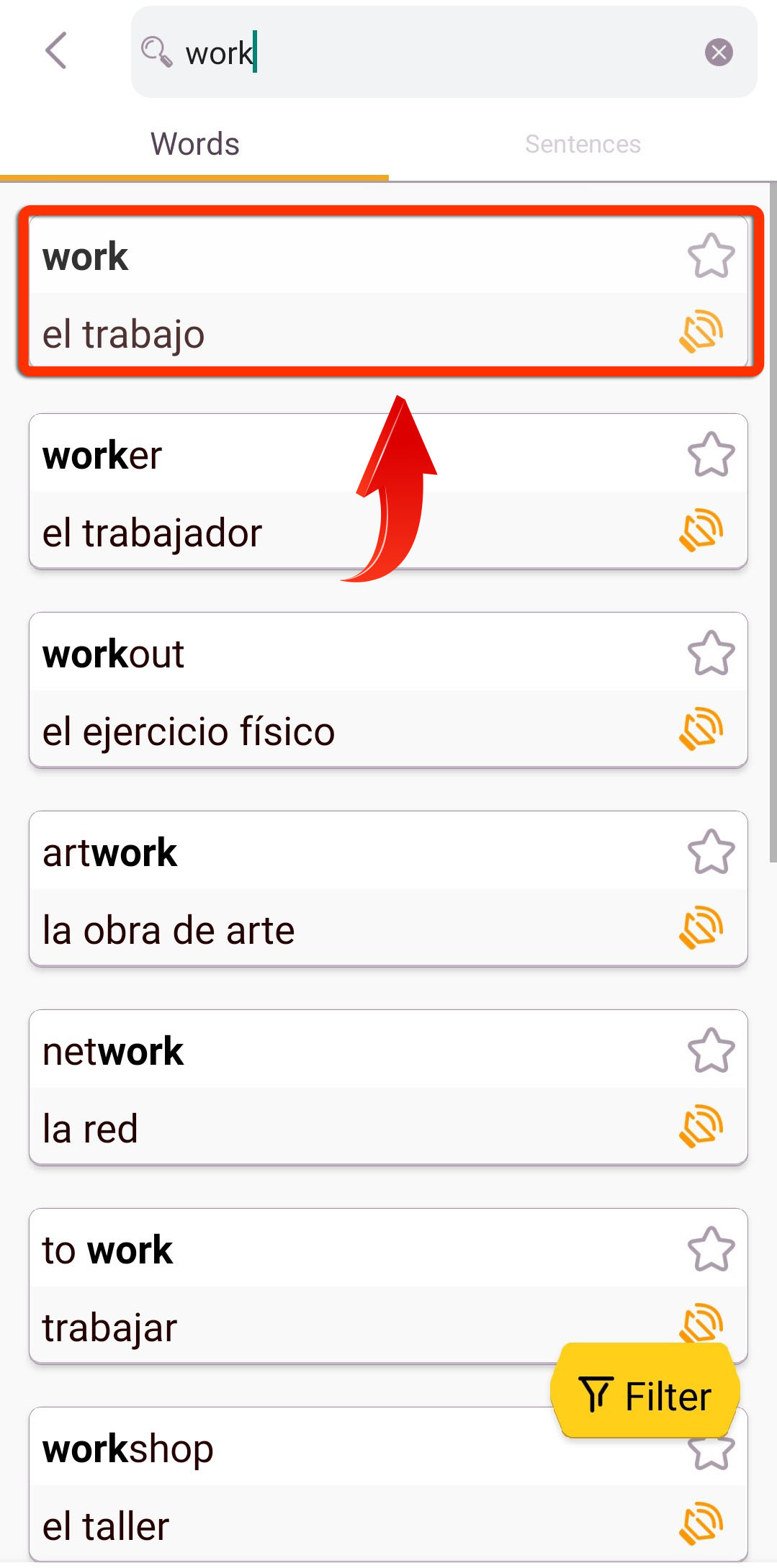 Note: You will be able to use the Search engine of our app only in case you have a Subscription (Premium Subscription or Free Subscription).

You can also watch our video tutorial on how to find a word or sentence here.

How do I subscribe?
How do I use the features of the Search?
How do I use the Search filter?