If you want to repeat the pronunciation of reading rules, words, and sentences while learning in the Vocabulary, you have to:
1. Go to the "Learn" tab.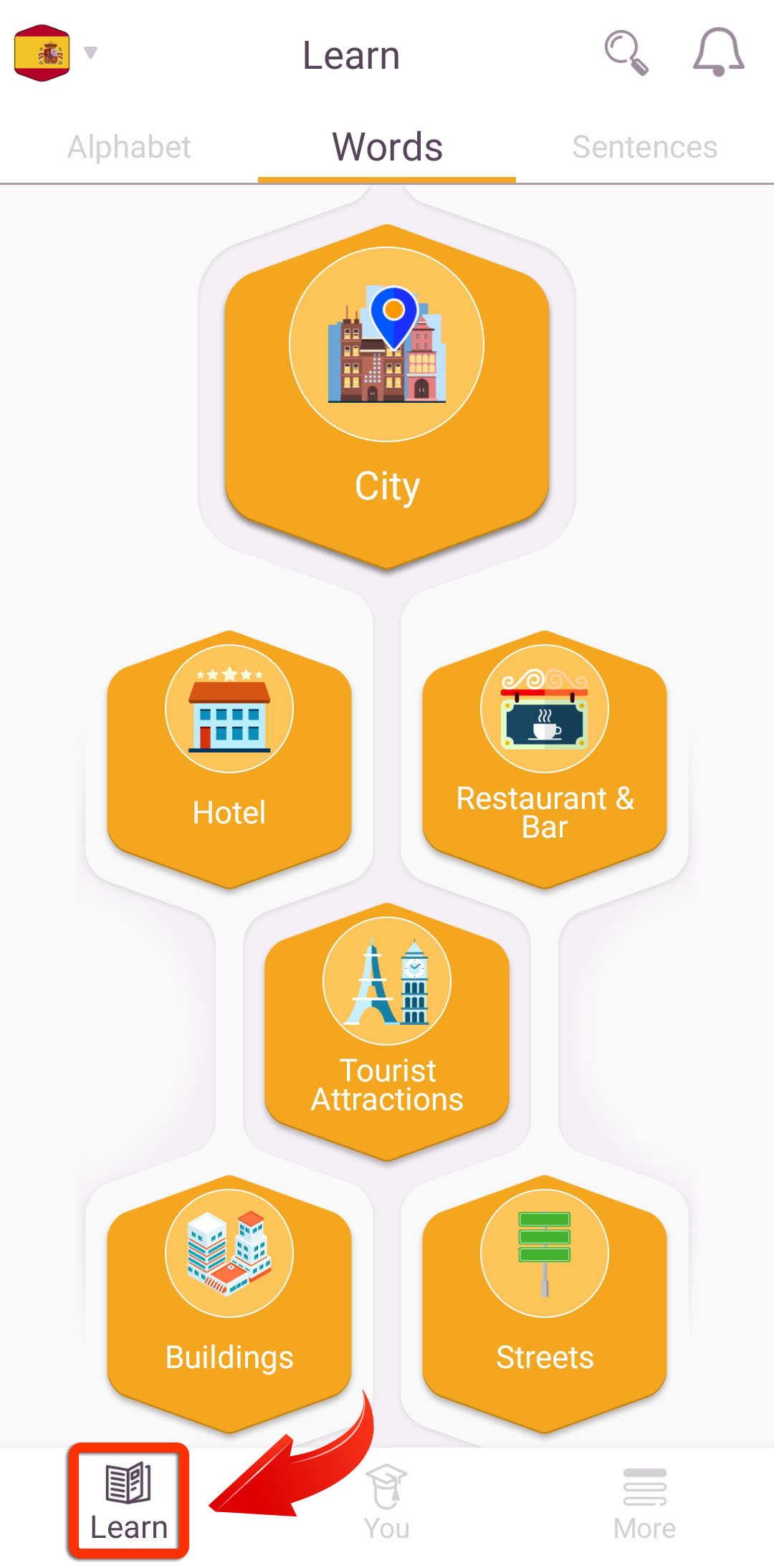 2. Enter the Vocabulary of a subtopic.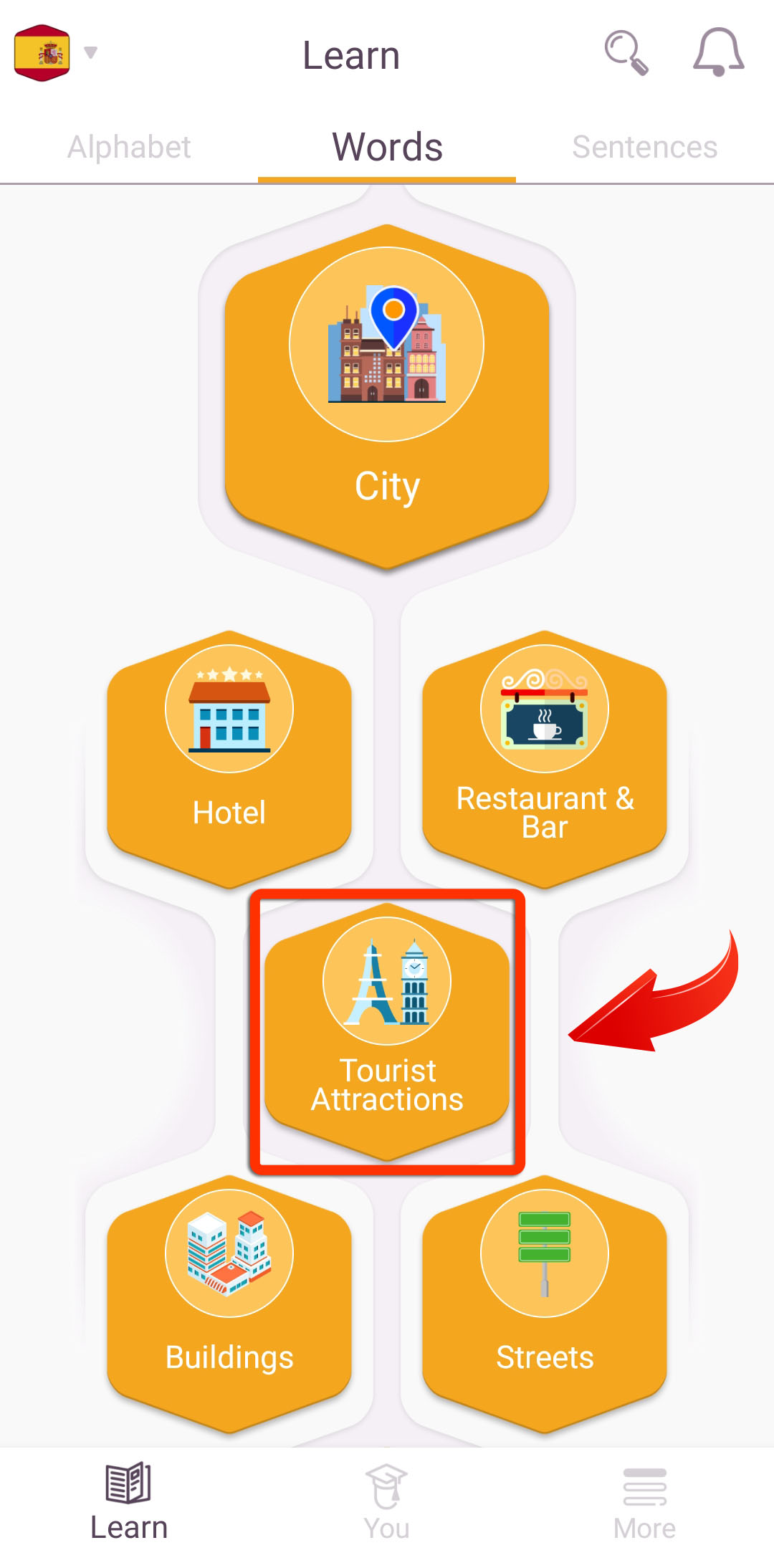 3. Tap the repeat button to hear that particular unit again at the language course speed.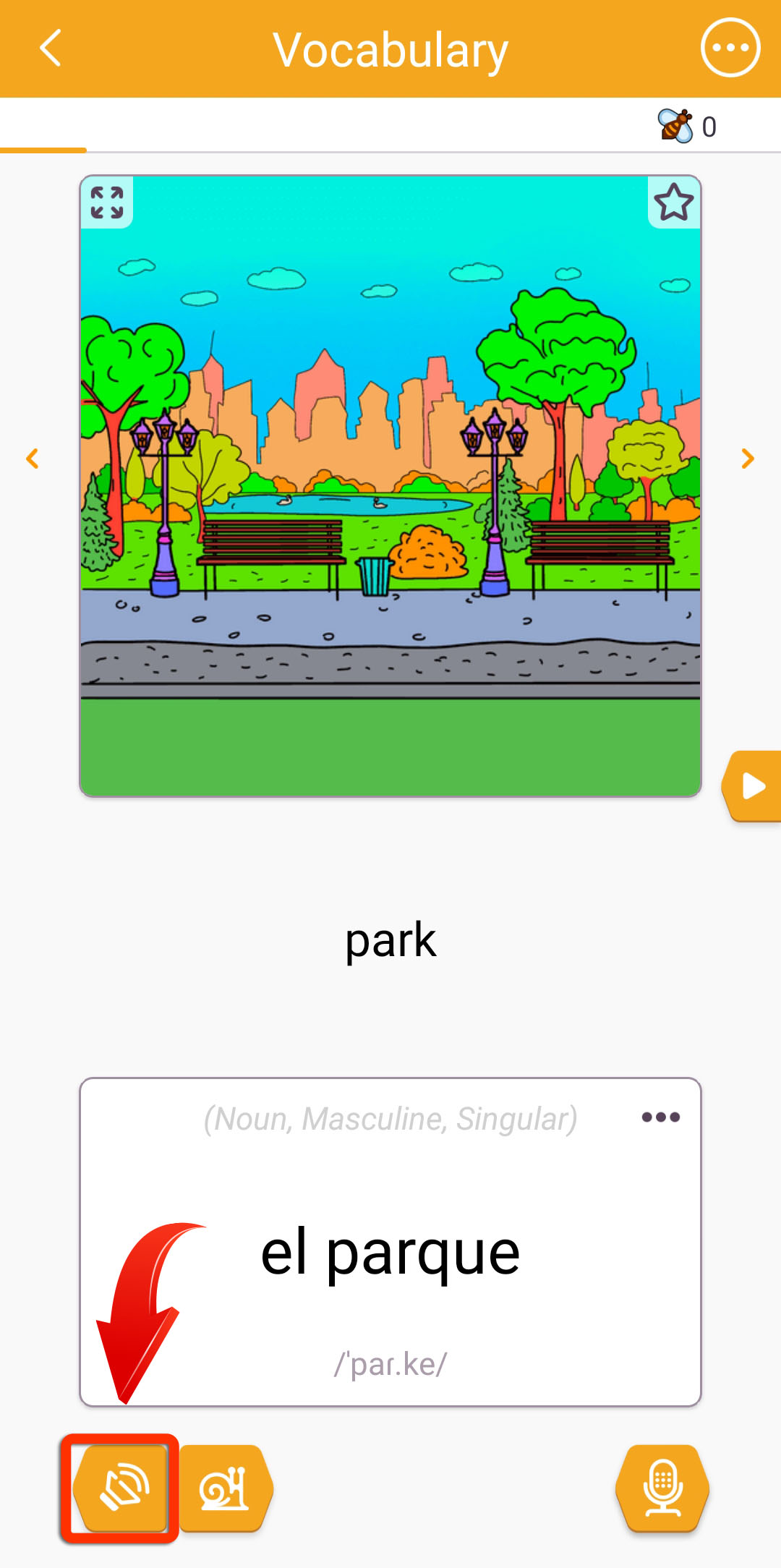 4. If you want to repeat the unit at another speed, tap on the three dots in the top-right corner.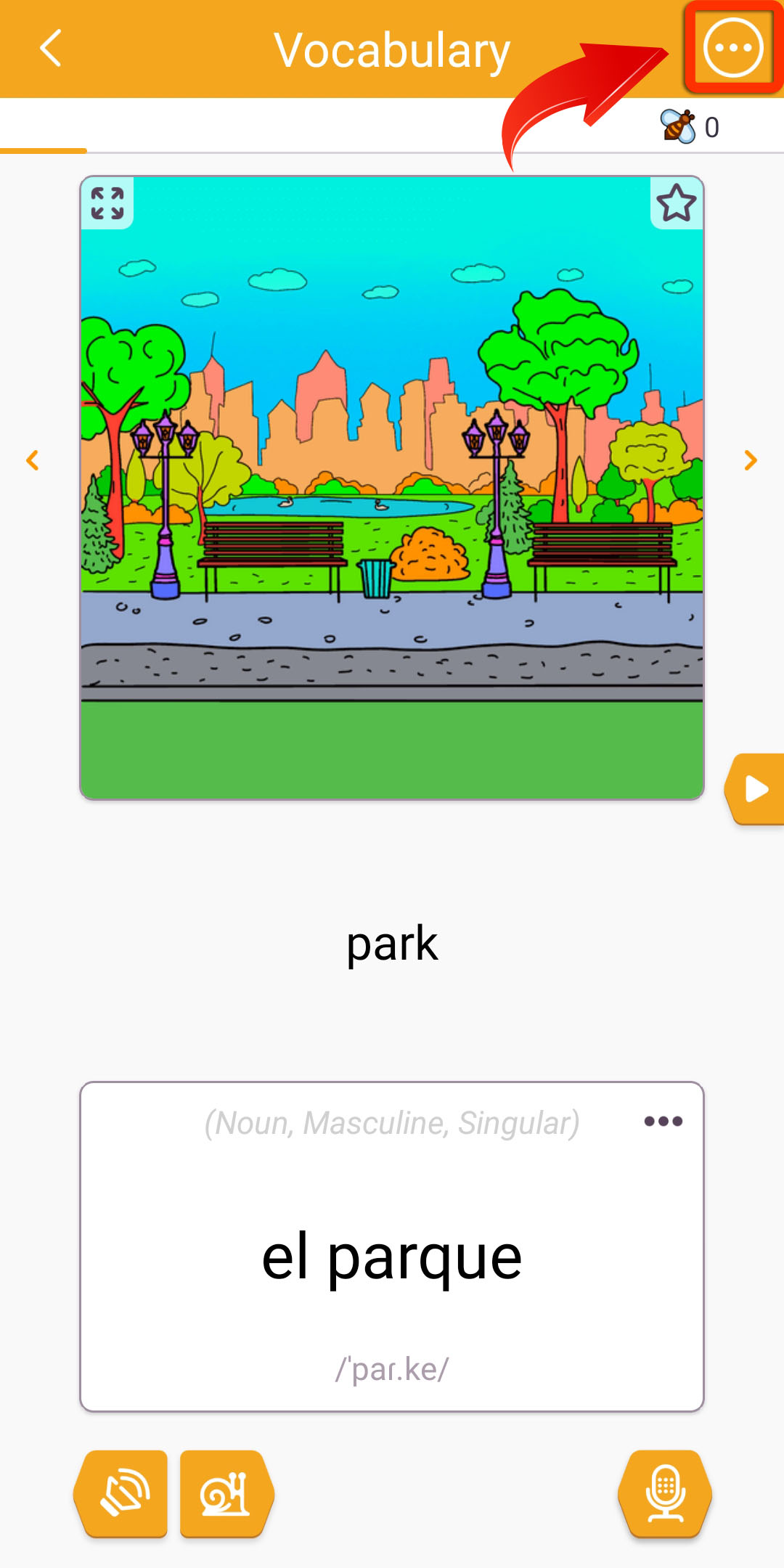 5. Use the slider to adjust the "Speech Rate".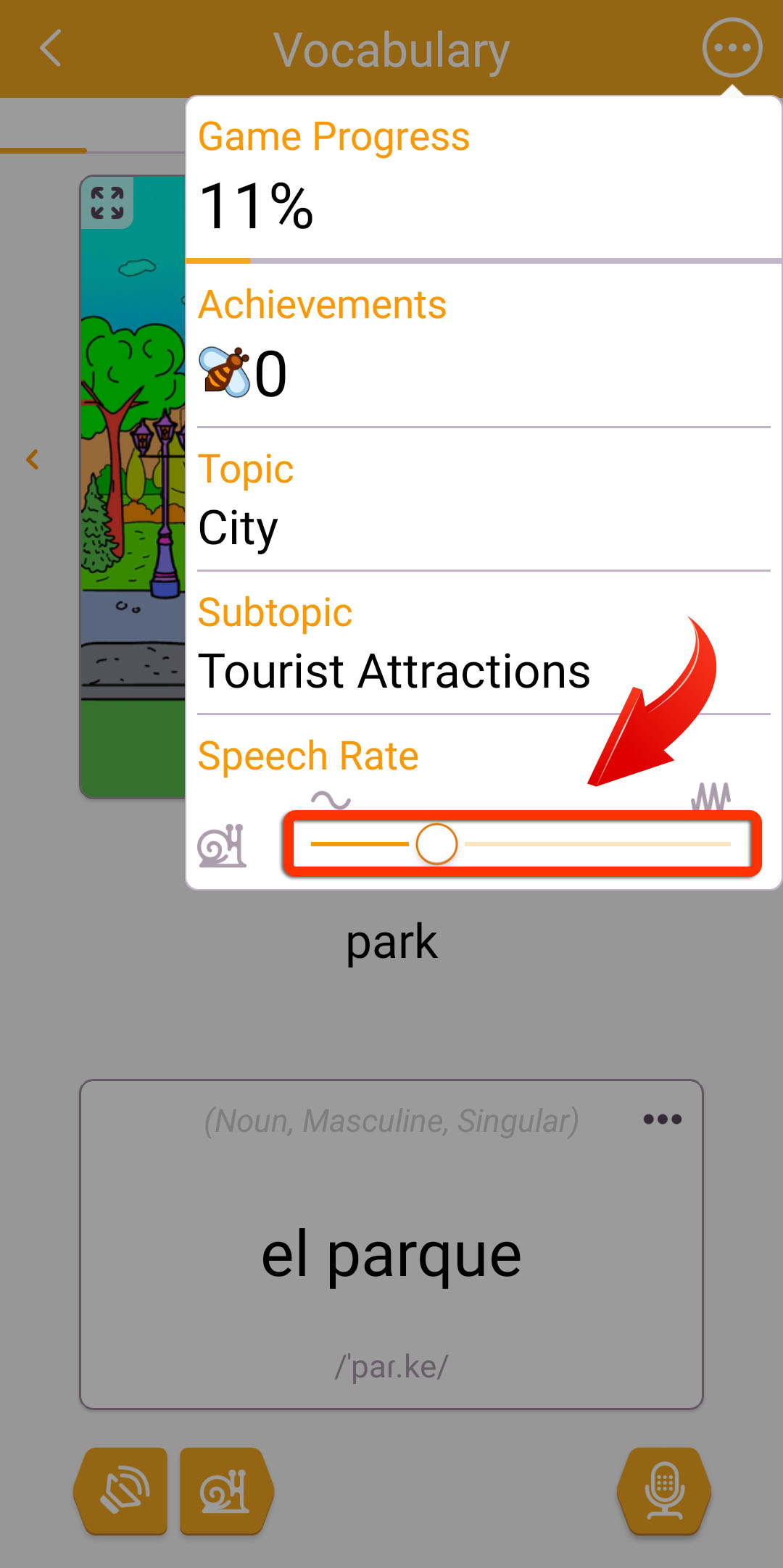 6. Tap the "Slow Speech" button to hear the unit at the chosen speed.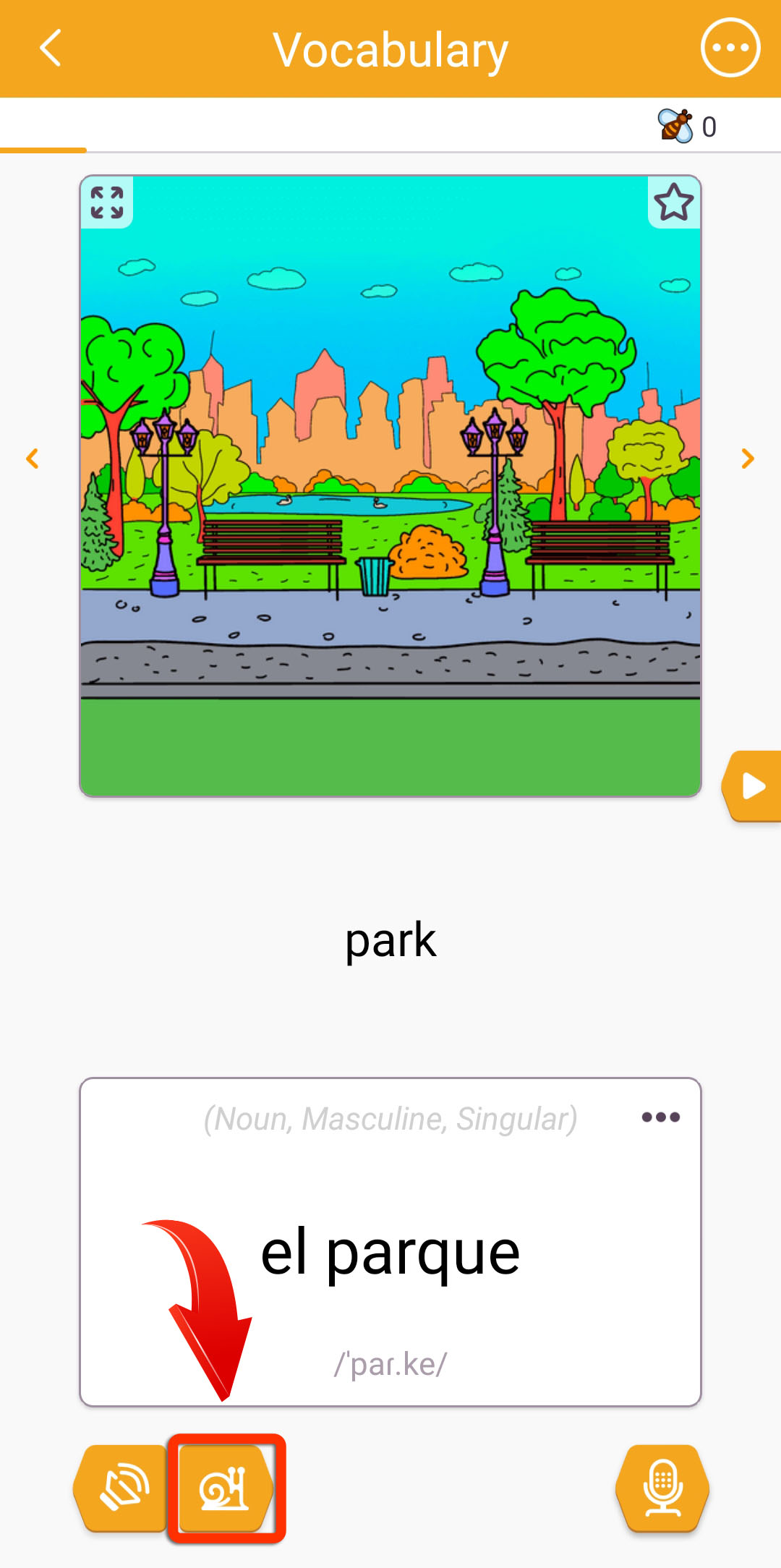 How do I adjust the pronunciation speed? (Android only)