If you want to change the pronunciation speed of words and sentences for the language course you are learning, you have to:
1. Go to the "More" tab.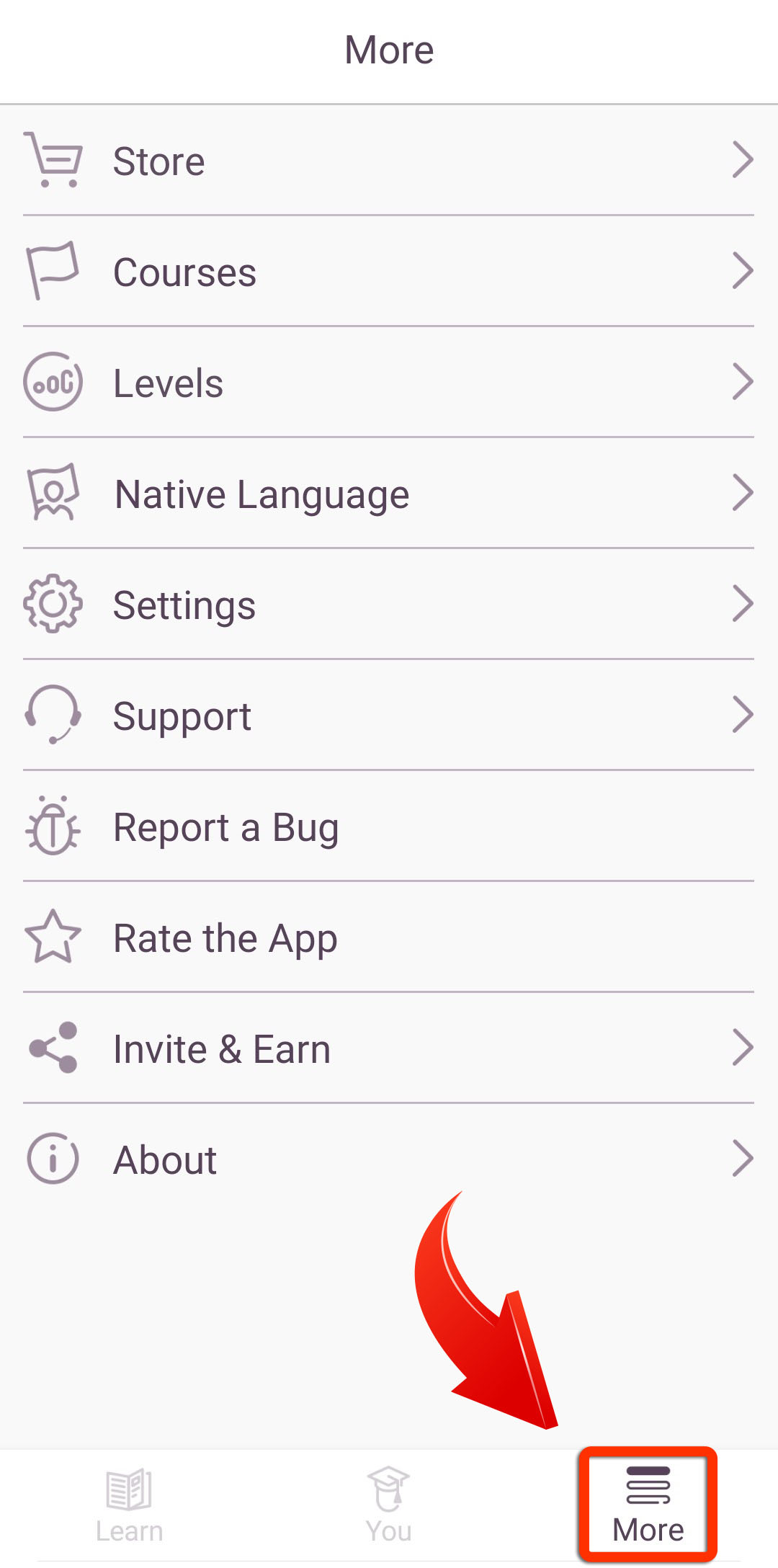 2. Tap on the "Settings" menu option.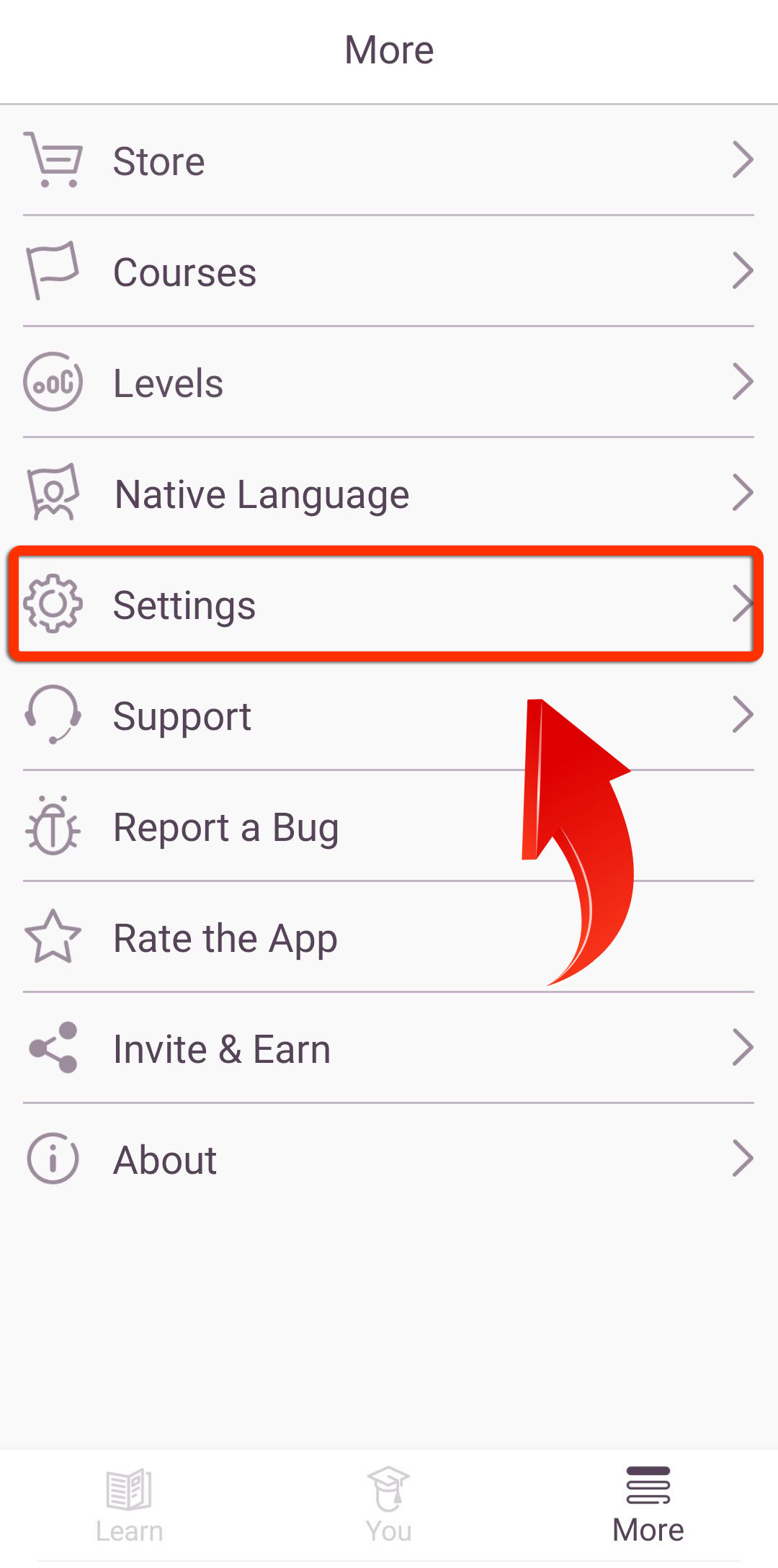 3. Tap on "Course Settings".


4. Tap on "Pronunciation Speed".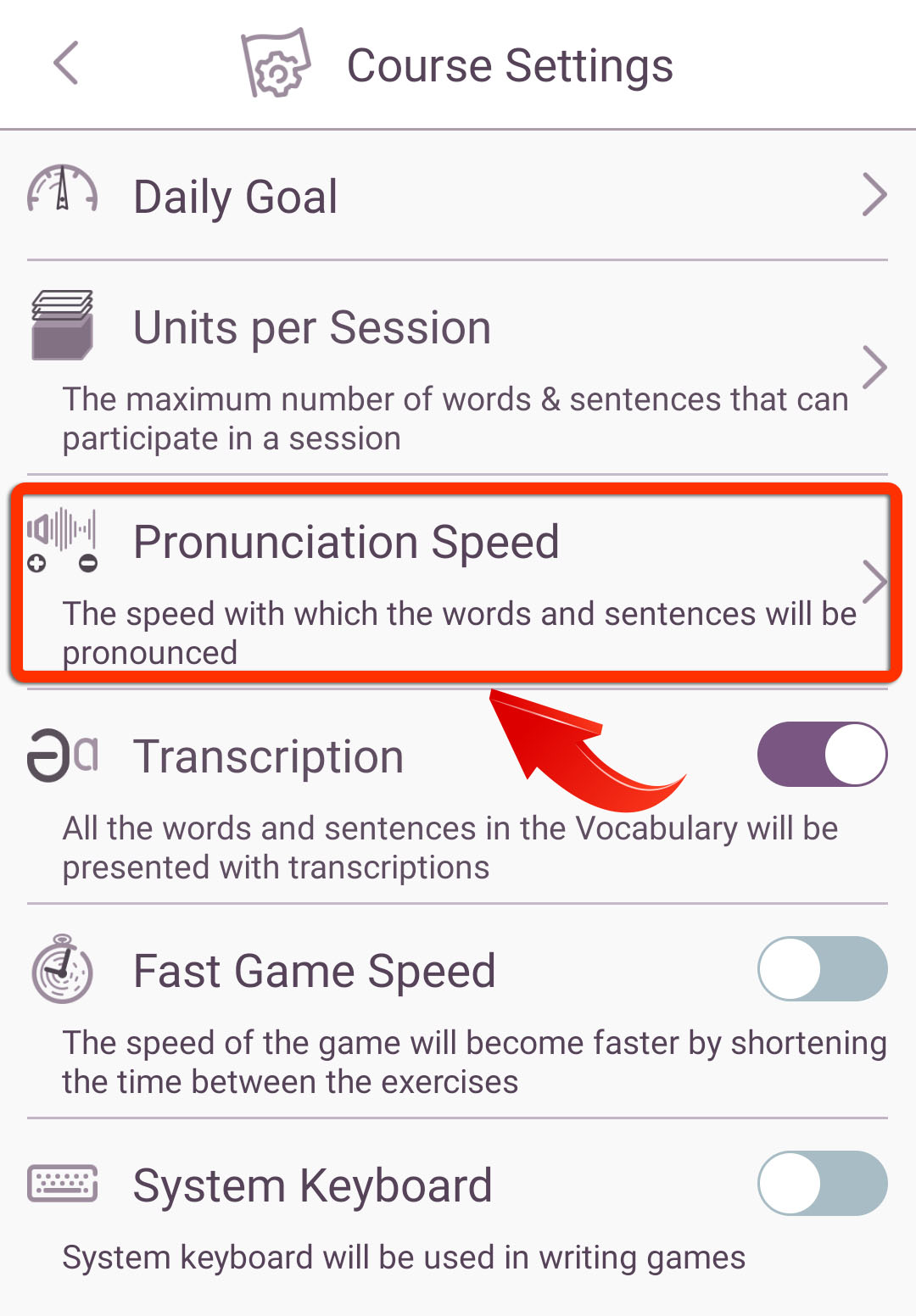 5. Change the pronunciation speed for words or sentences by using the slider.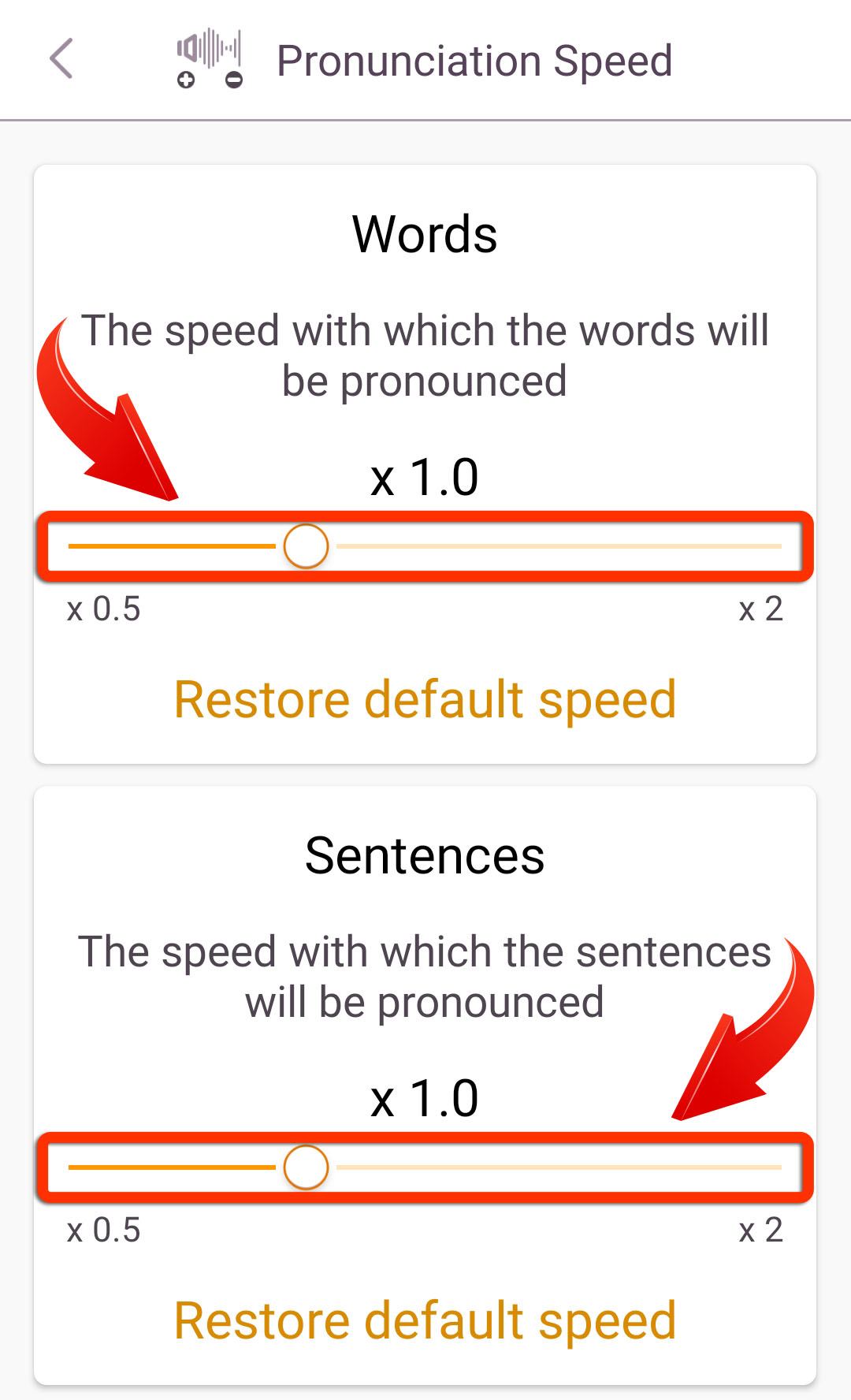 Note: This option is available only on Android devices.