Family Plan is a Premium Subscription that allows you to invite other people to use your Subscription. If you have a Family Plan, you can invite up to five members. In order to invite members you have to:
1. Go to the "Store" tab.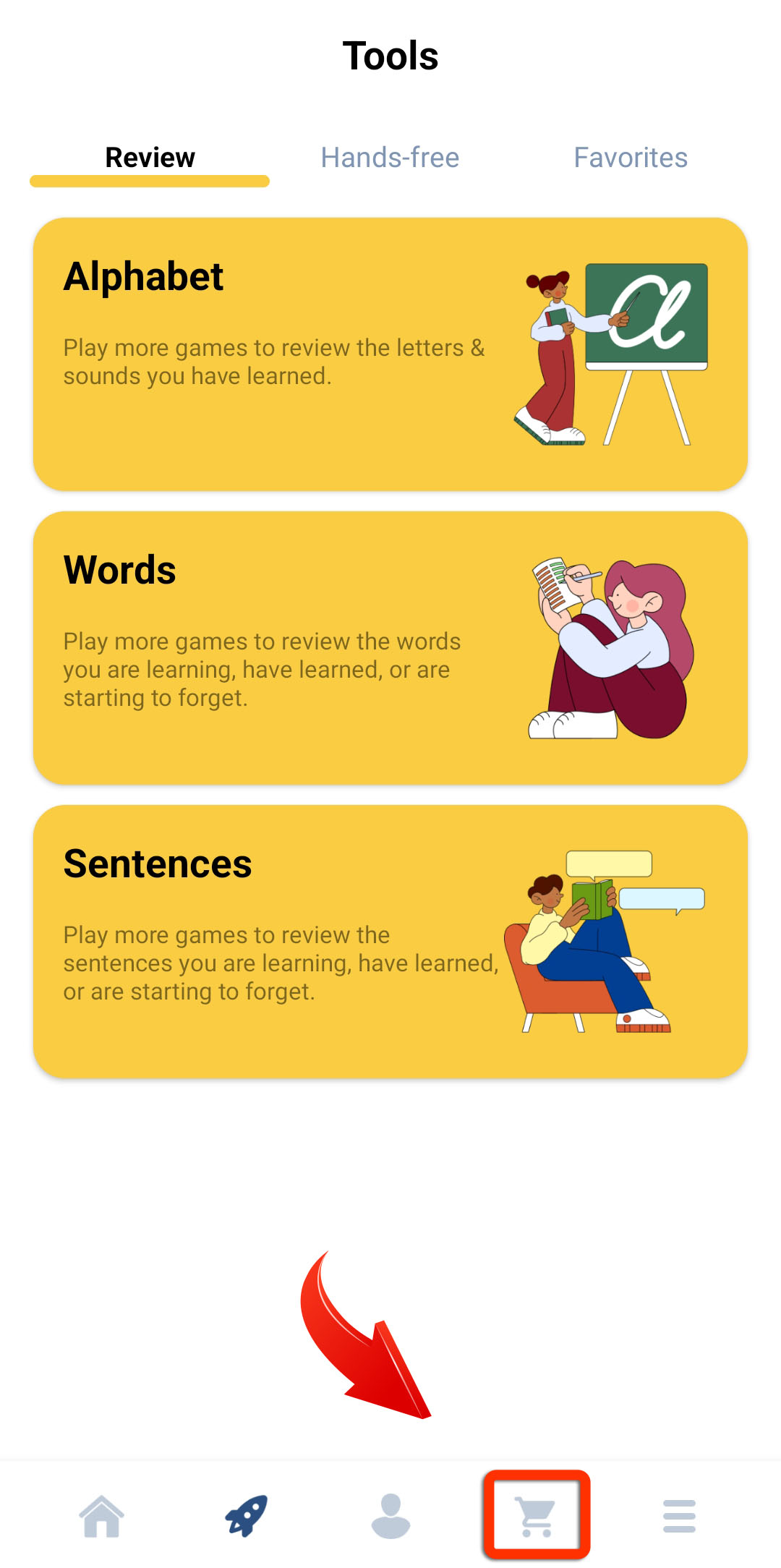 2. Tap on "Courses".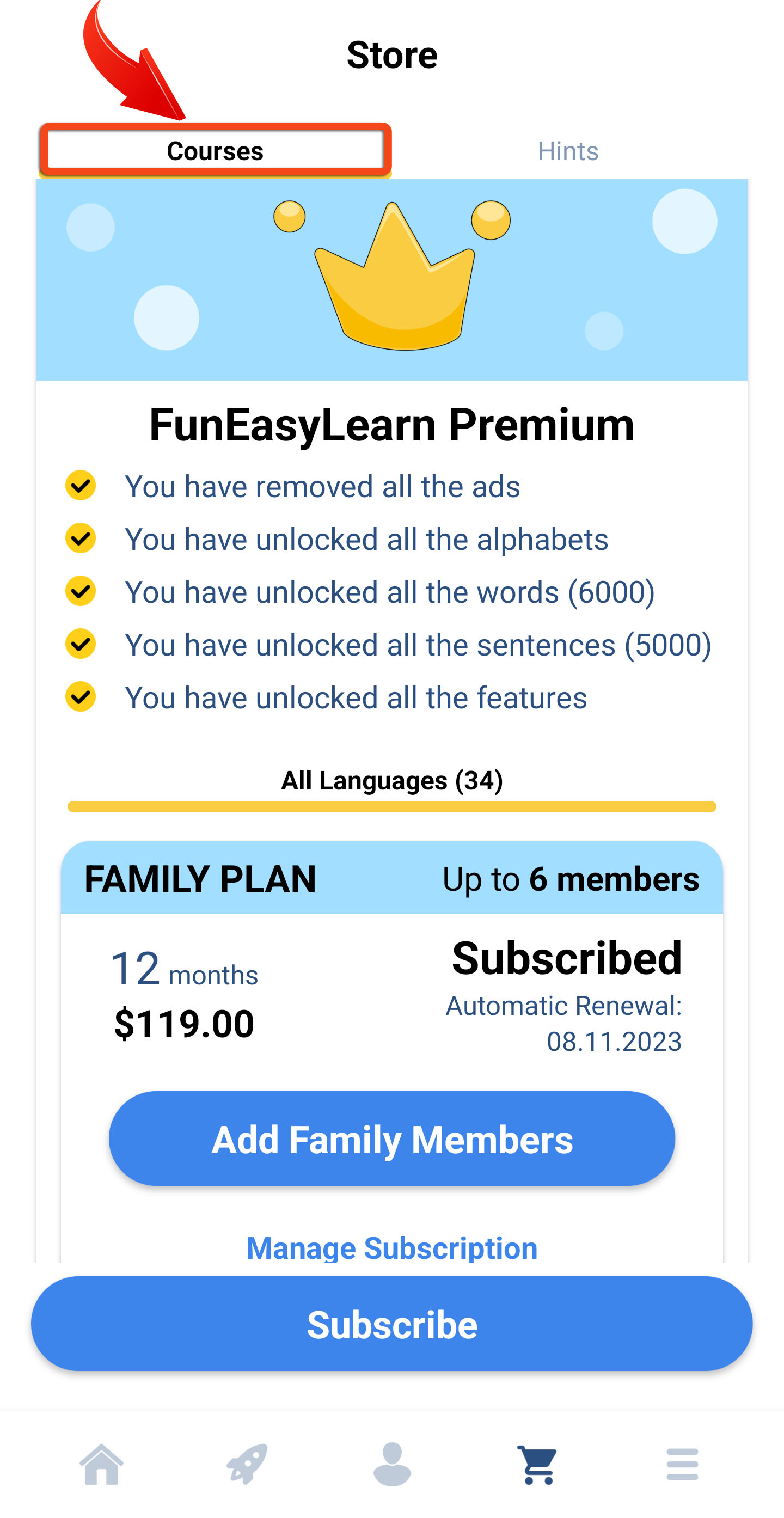 3. Tap the "Add Family Members" button.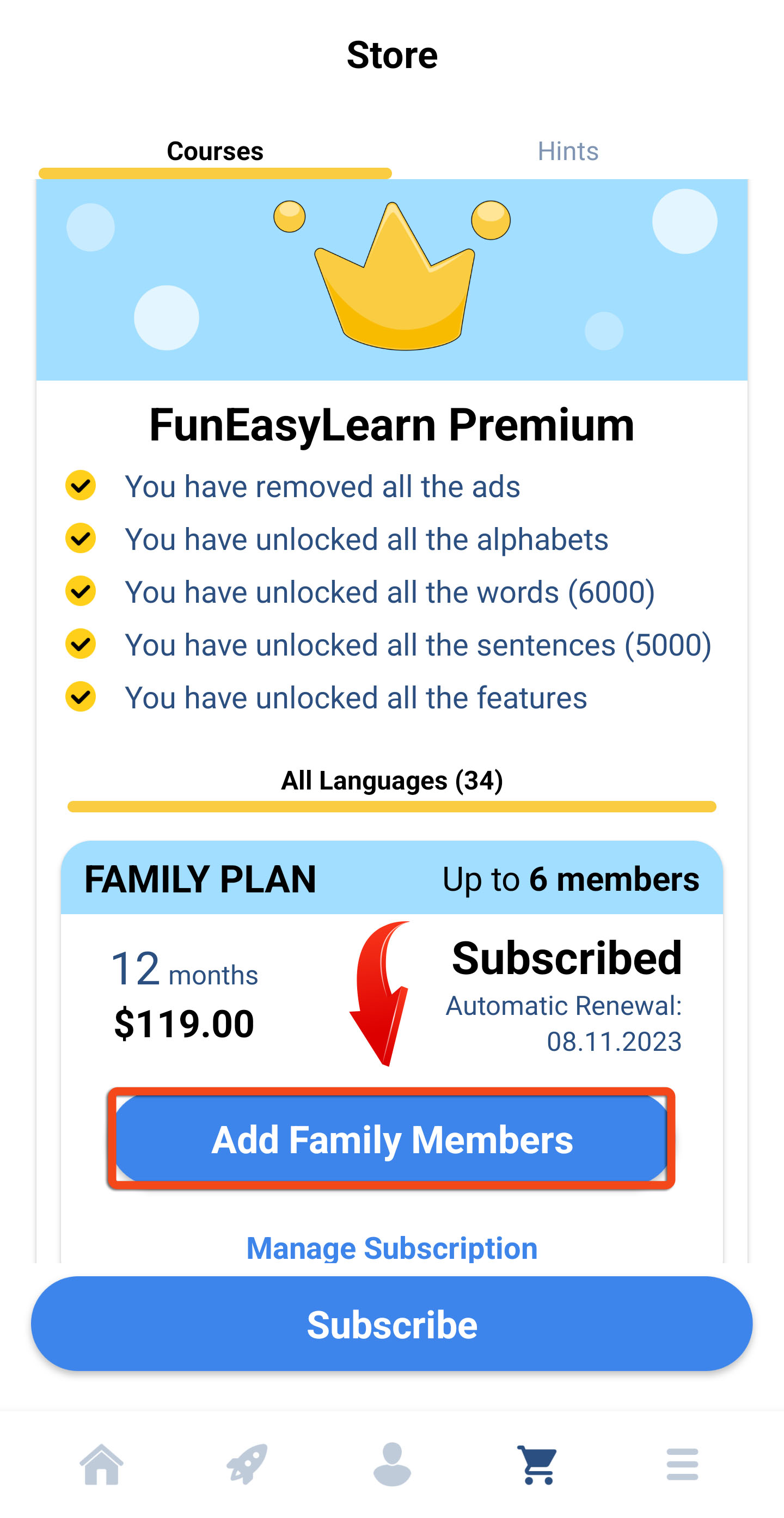 4. Enter the email of the person you want to invite.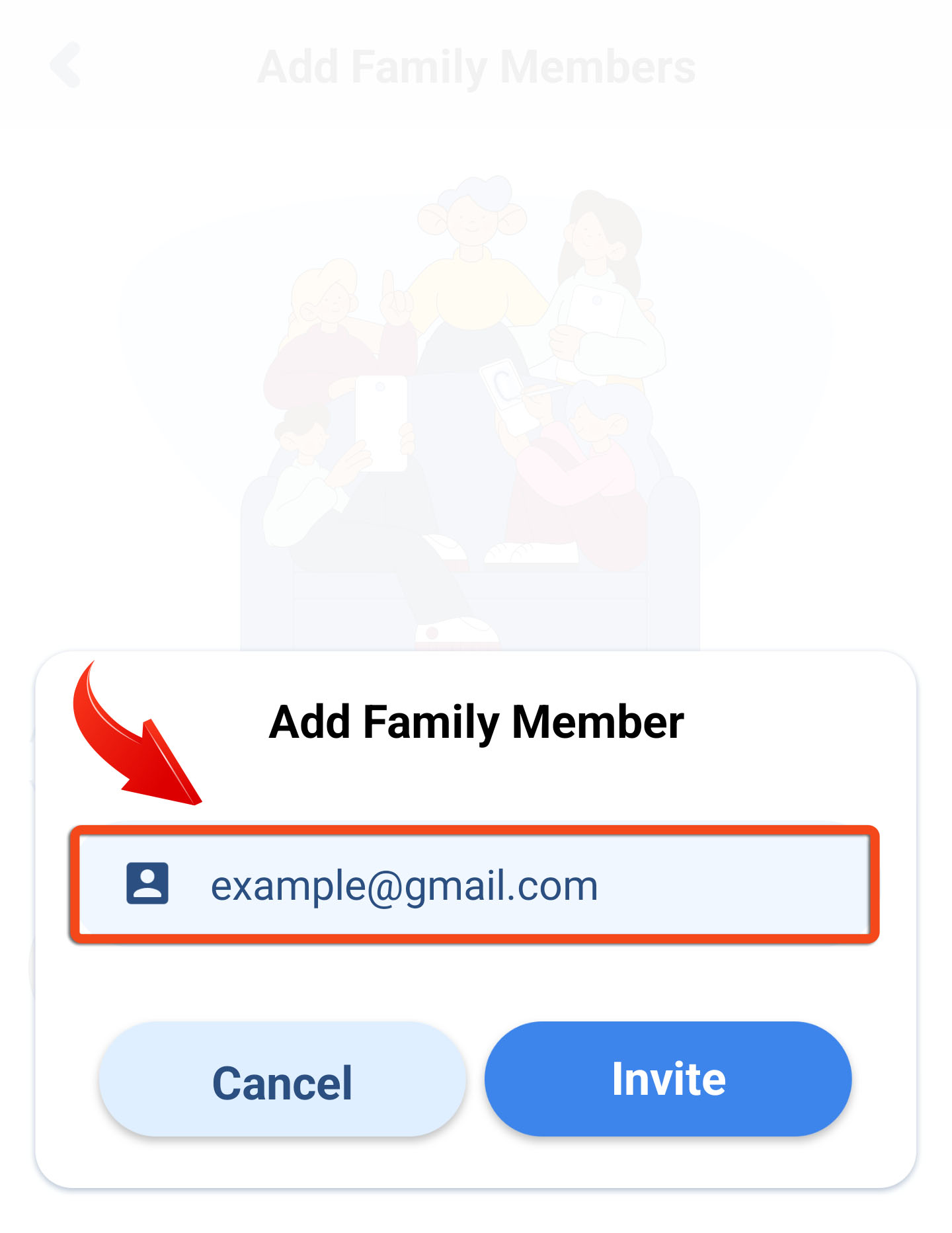 5. Tap the "Invite" button.
Note: You have five attempts per day of inviting members to your Family Plan. If you reach the limit of attempts, just continue the next day.