If you have installed our app and are ready to start using it, just open the app and follow these simple steps:
1. Watch or skip the tutorials.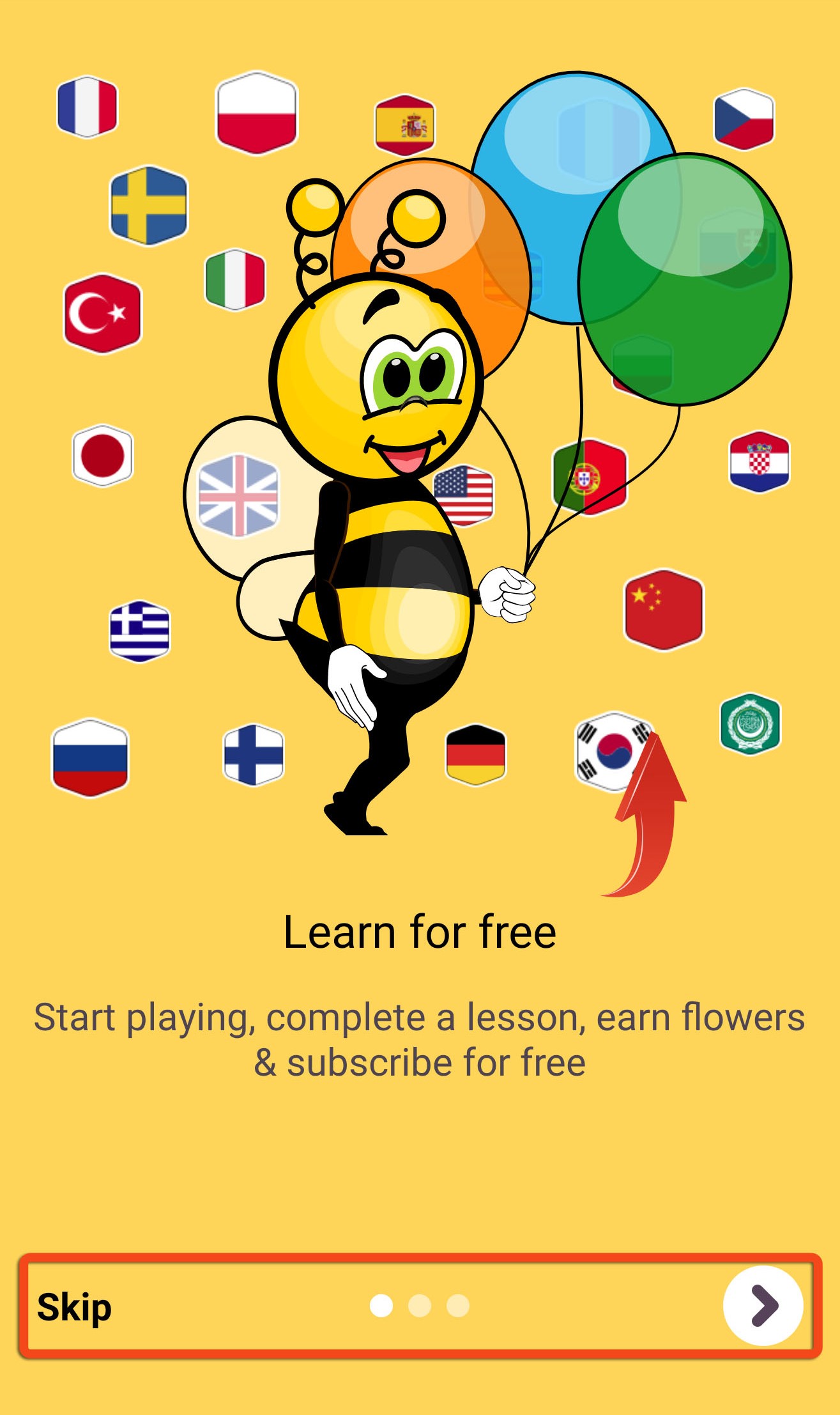 2. Tap on "Get Started" to proceed.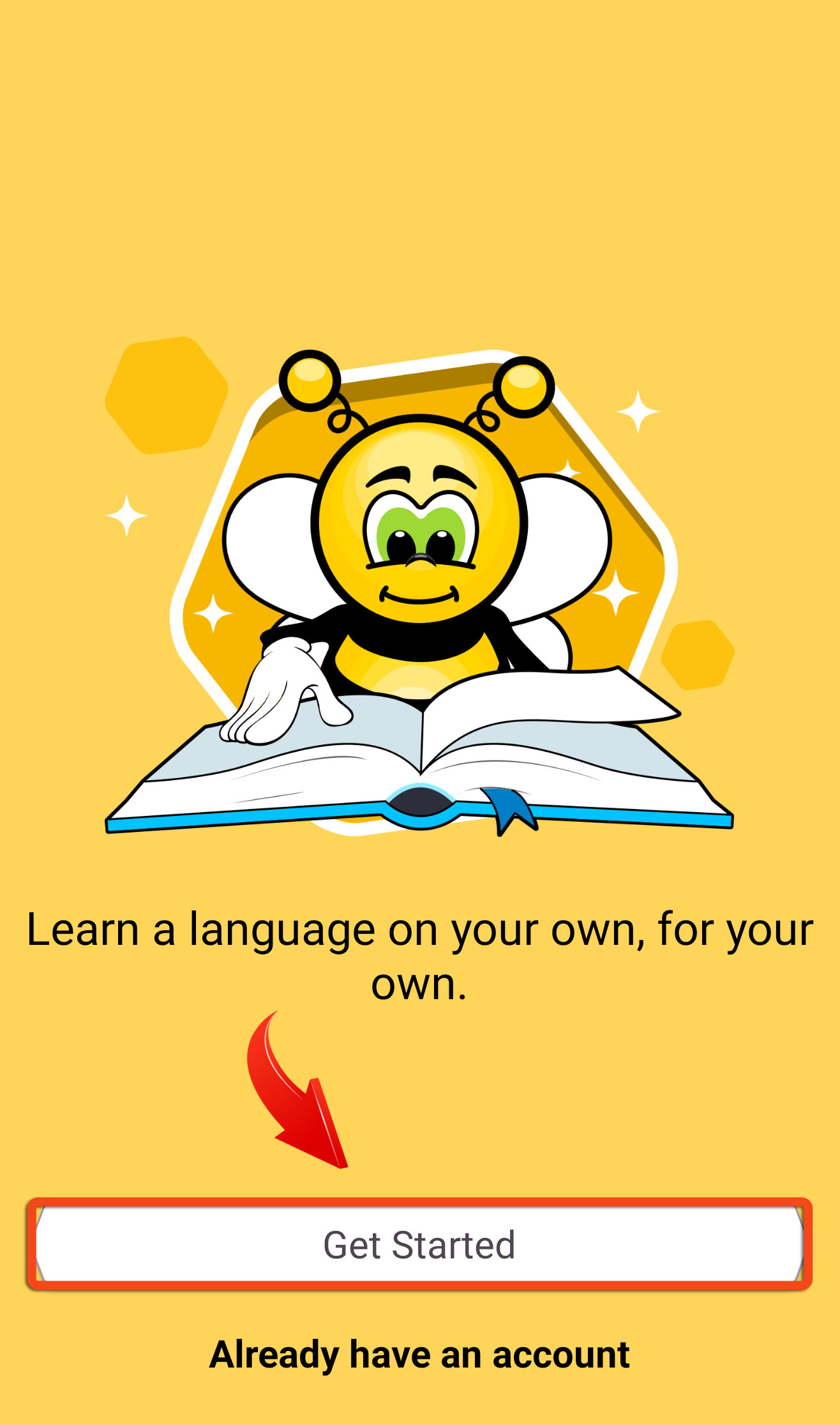 3. Choose your native language.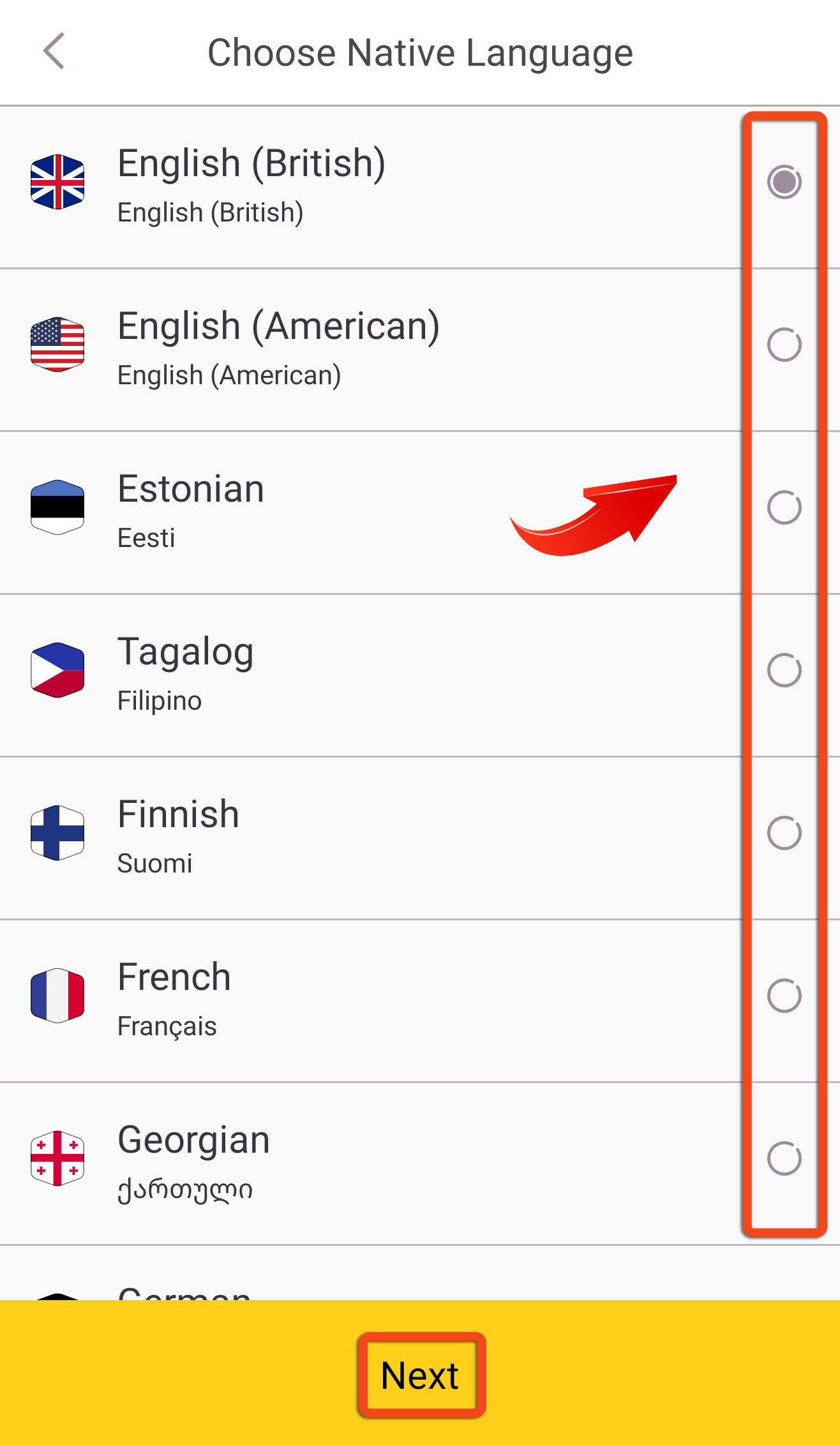 4. Choose the language(s) you want to learn.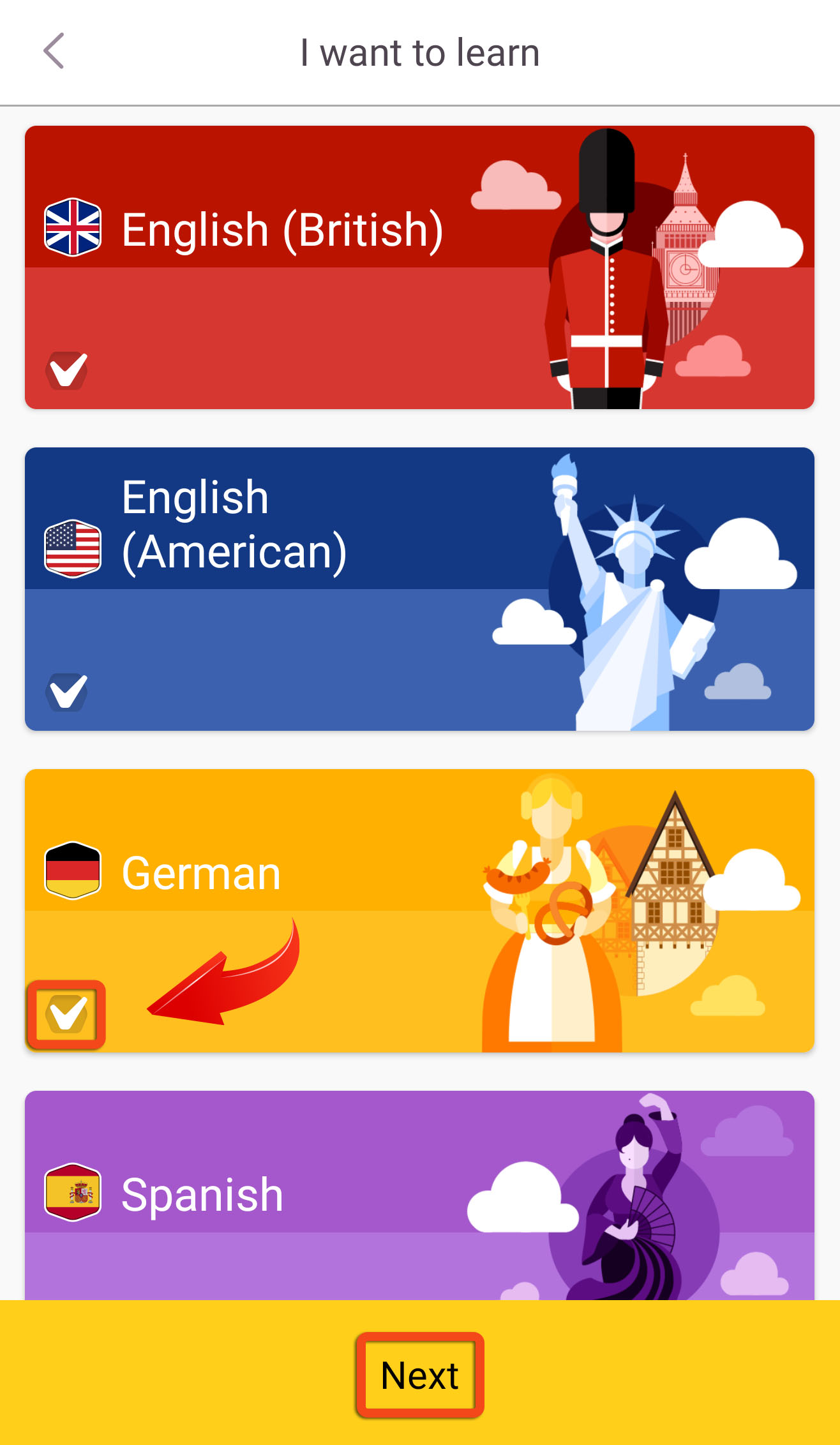 5. Enter your age using the keyboard.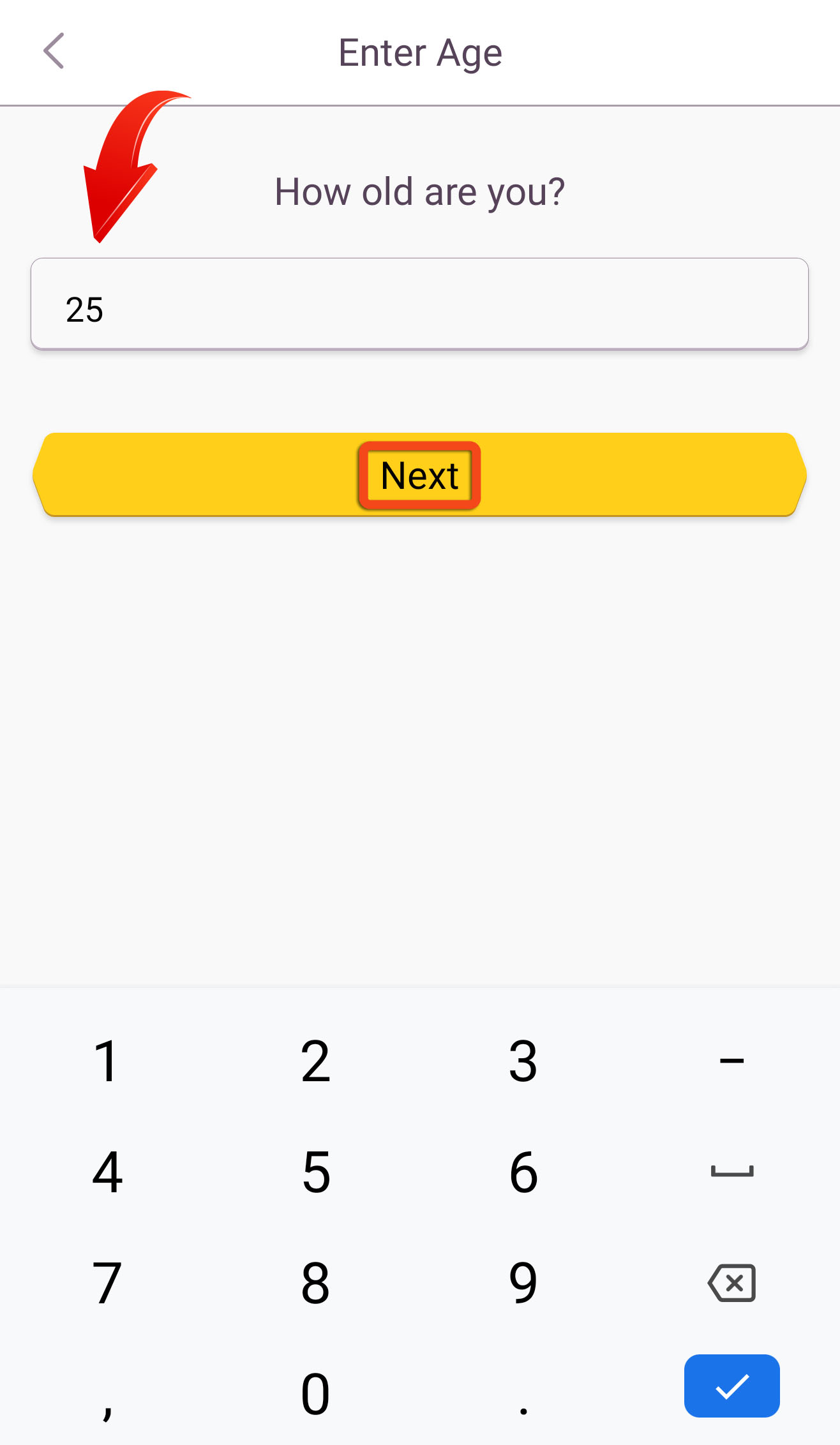 6. Take the Placement Test to assess your knowledge of the language you want to learn. If you want to start learning from scratch, set the beginner level, or skip this step.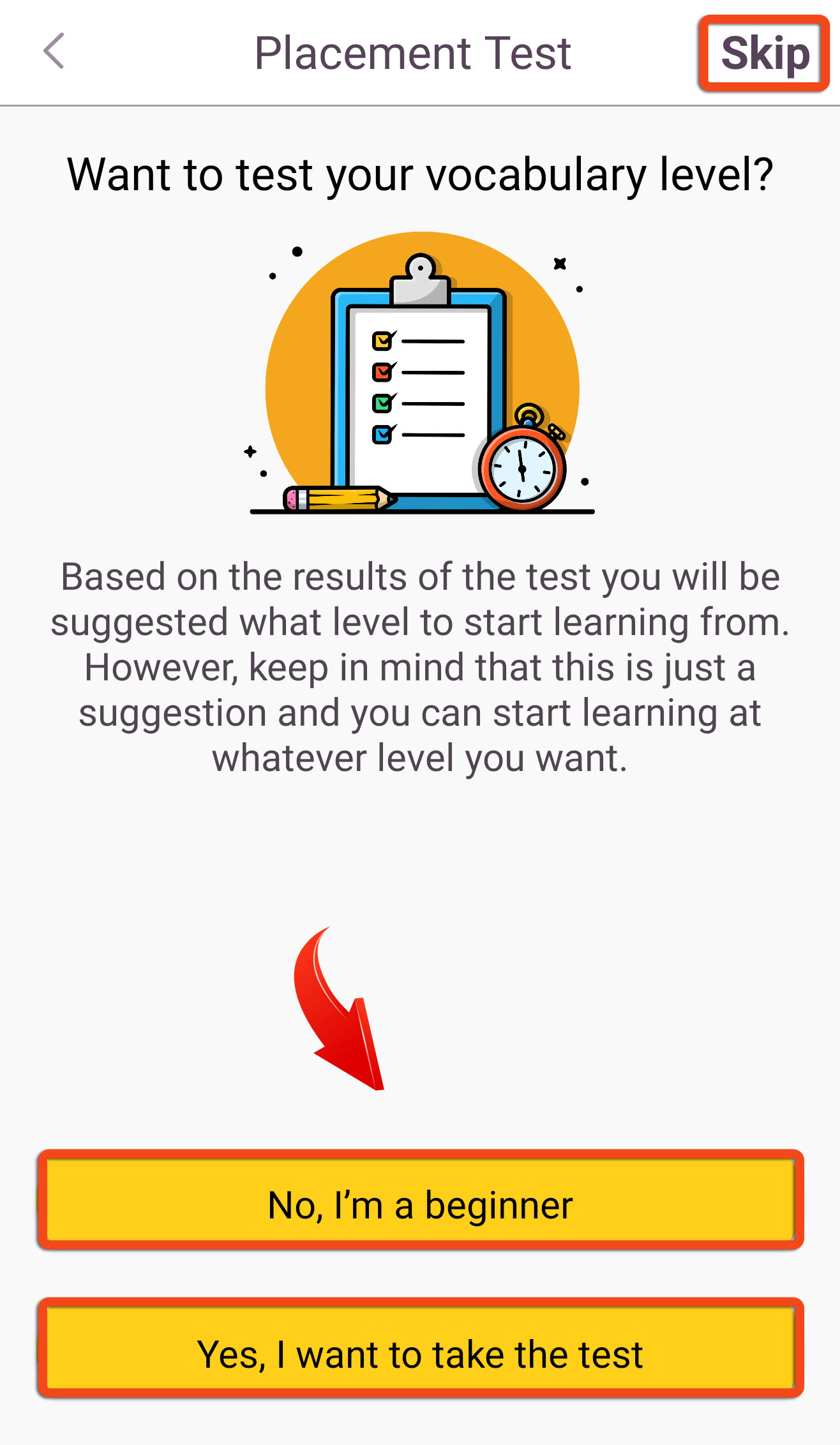 7. Register or tap "Later" to postpone the registration.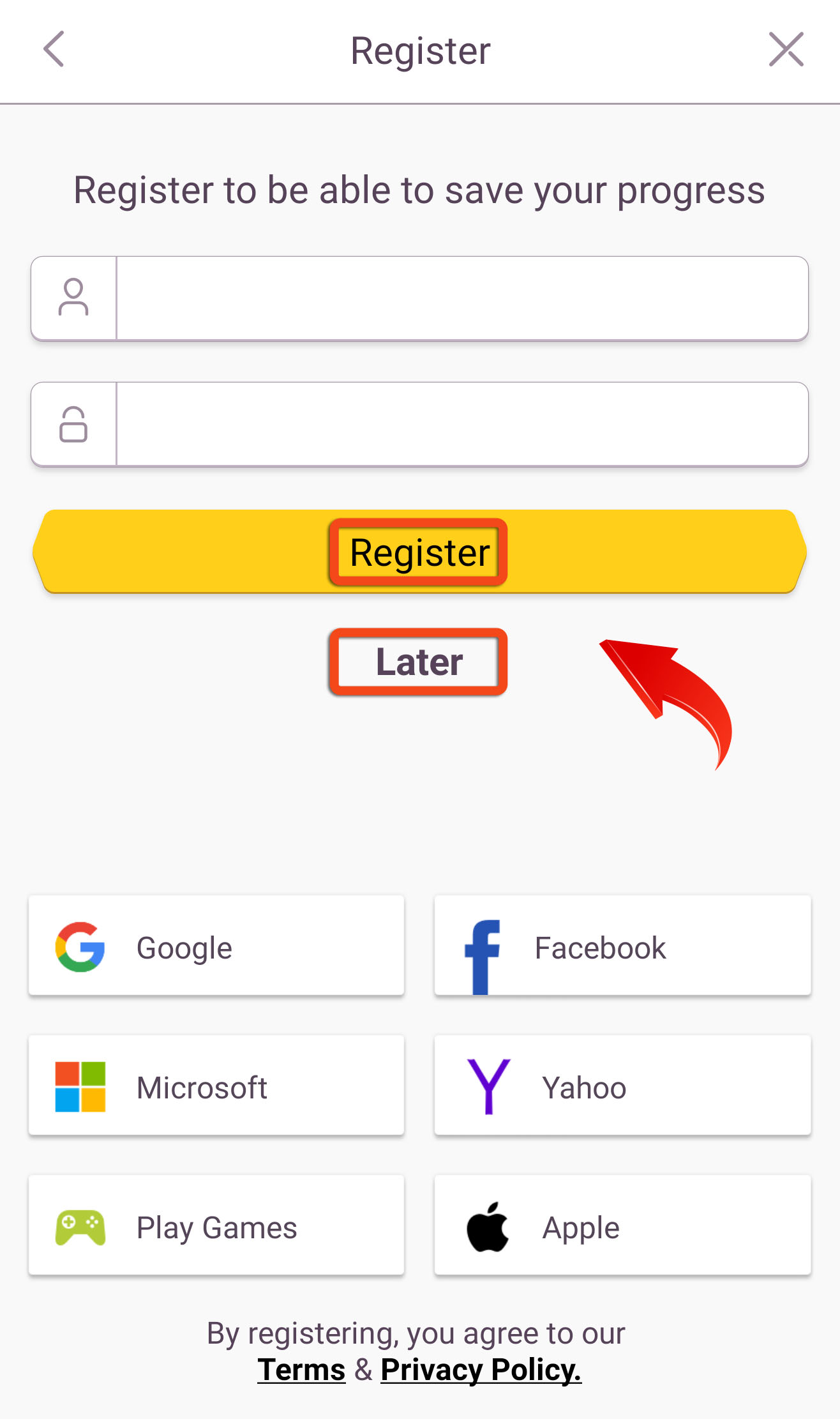 OR
Connect with Google, Facebook, Microsoft, Yahoo, Play Games, or Apple.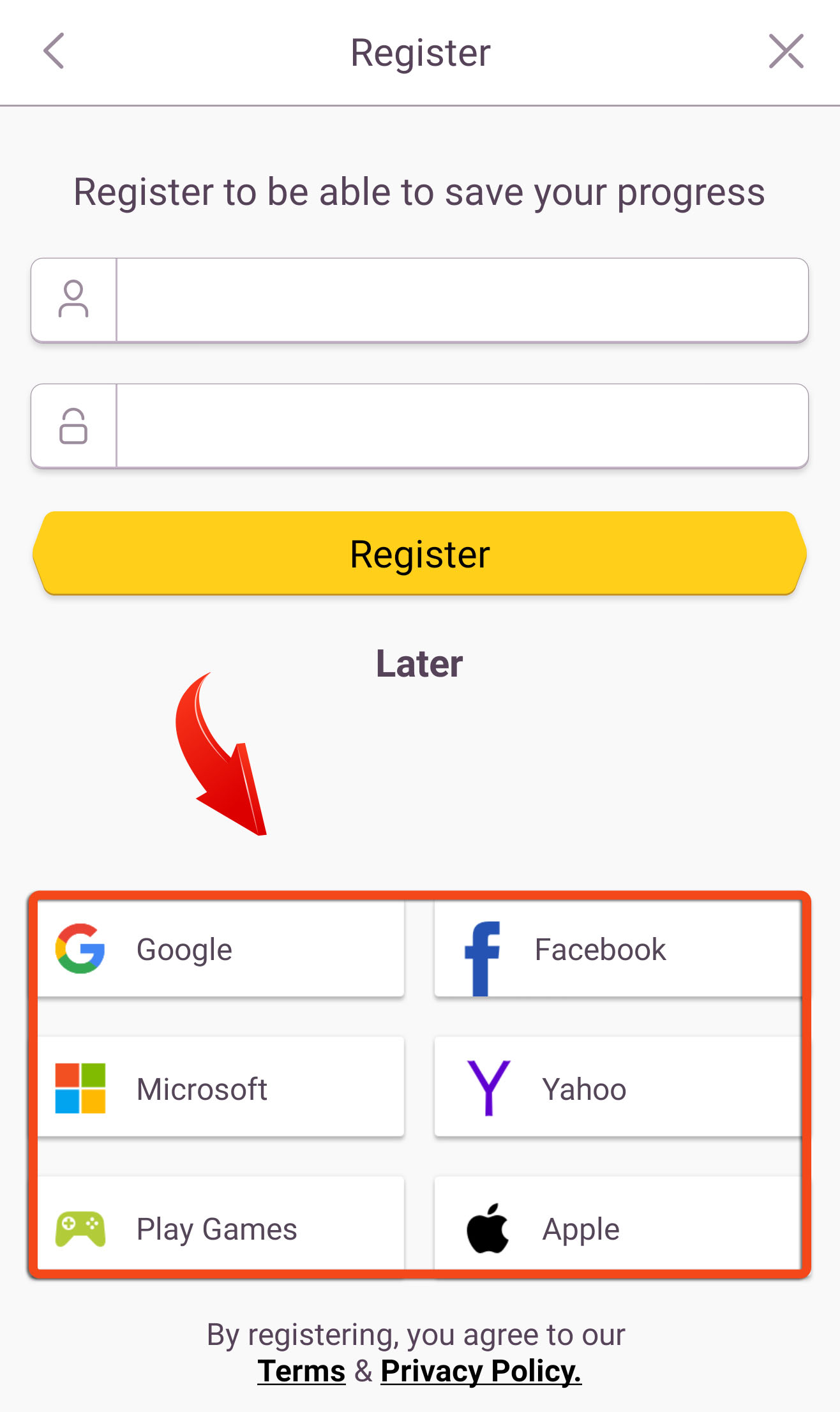 Note: You can use the app without registering, but your progress and earnings will be saved only on the device you are using. However, if you register, your progress and earnings will be saved to your account and will appear even if you sign in from another device.

The Placement Test is available for the following language courses: American English, British English, French, German, Italian, Spanish, Russian and Romanian. If you skip this step, you will not be able to take the Placement Test afterward.

How do I register?
How do I sign in?