If you don't want to swipe to the next word or sentence while learning in the Vocabulary, you can turn on the auto-play function. To do that, you have to:
1. Go to the "Home" tab.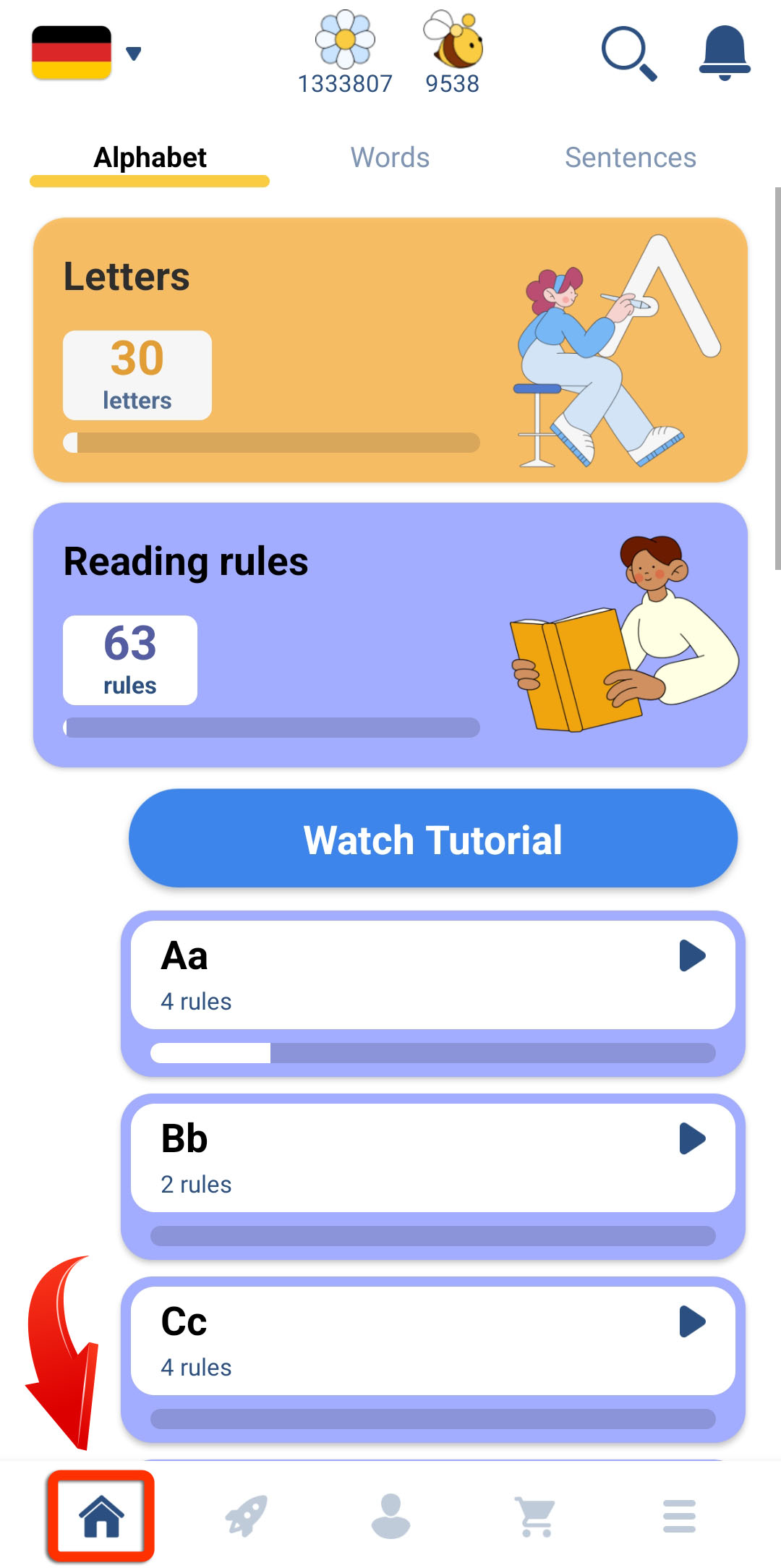 2. Enter the Vocabulary of a subtopic.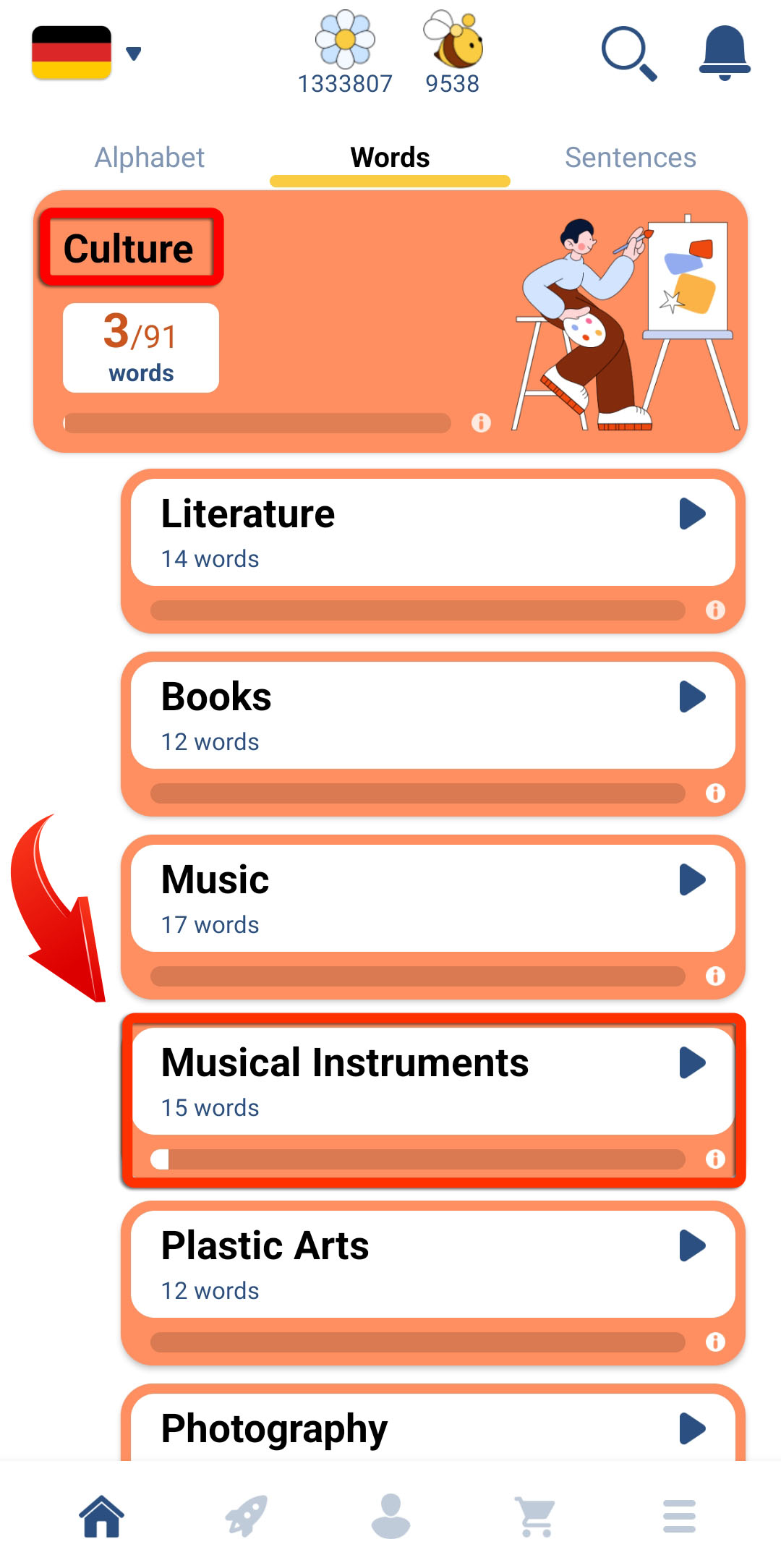 3. Tap the auto-play icon.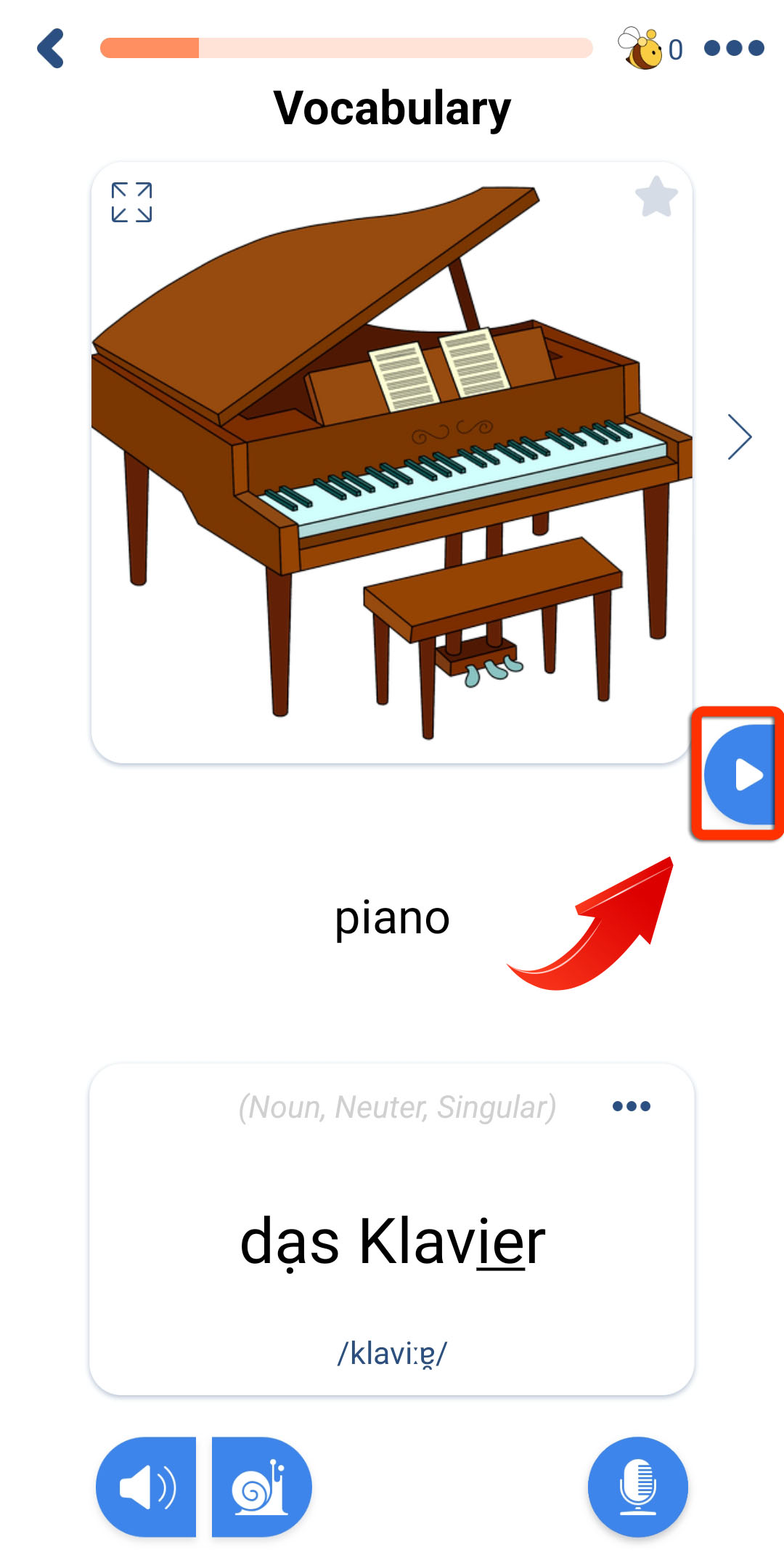 Note: The auto-play function is active only until the end of each subtopic.