If you think you have found a mistake in the Vocabulary of our app and you want to report it, you have to:
1. Tap on the three dots near the reading rules, words or sentences you are learning.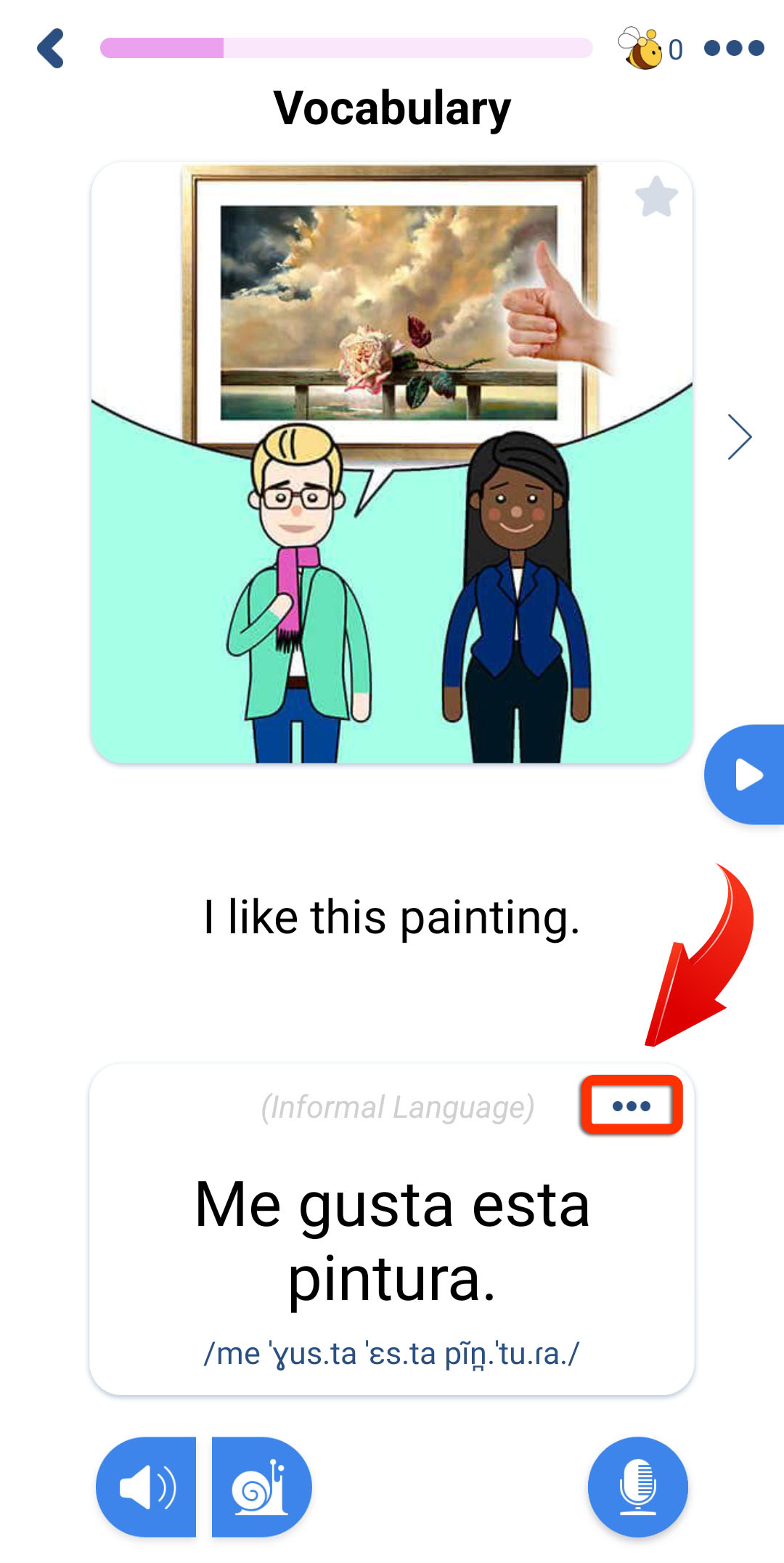 2. Tap on "Report Mistake".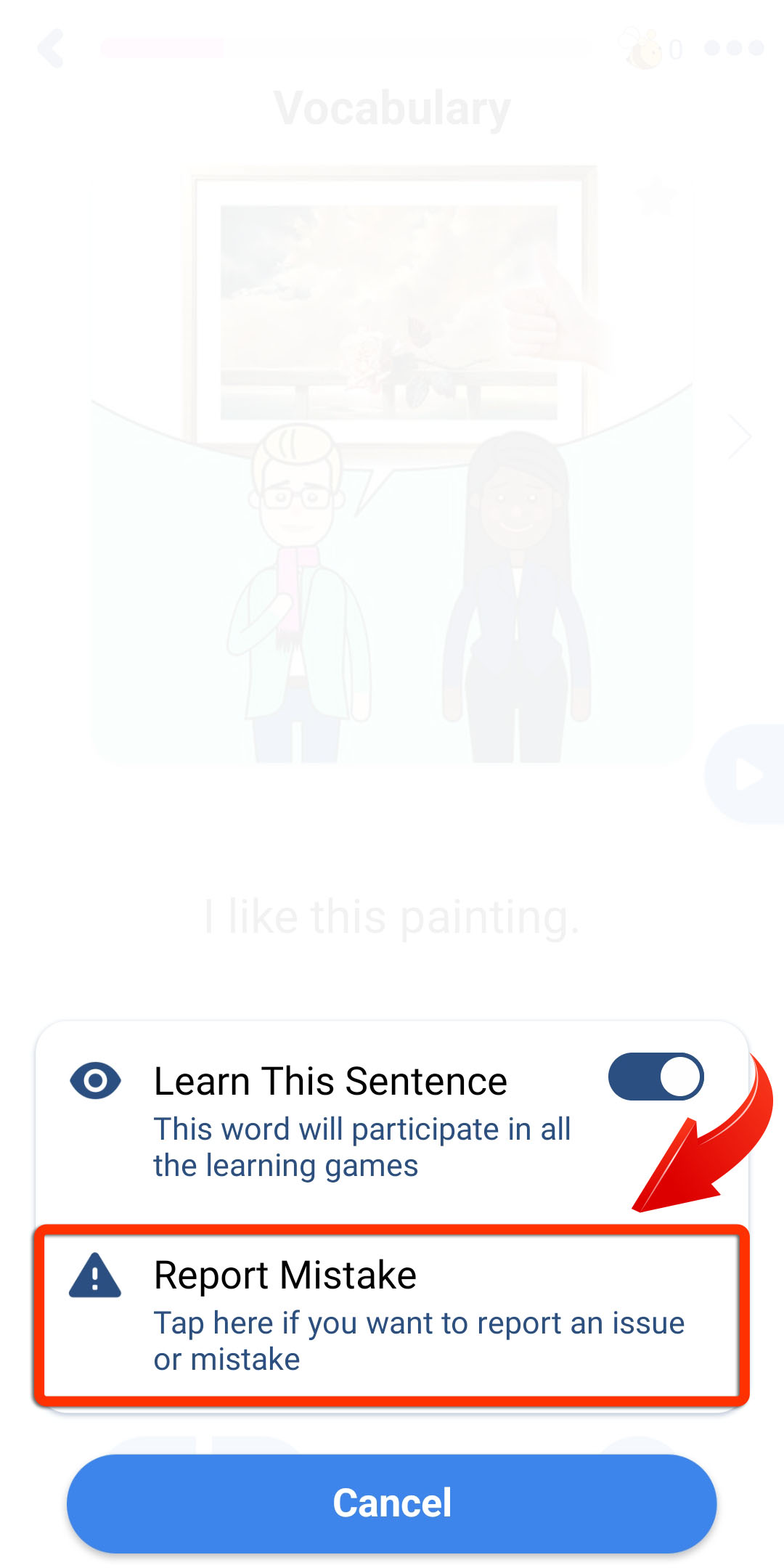 3. Choose the aspect of the mistake and tap on "Report".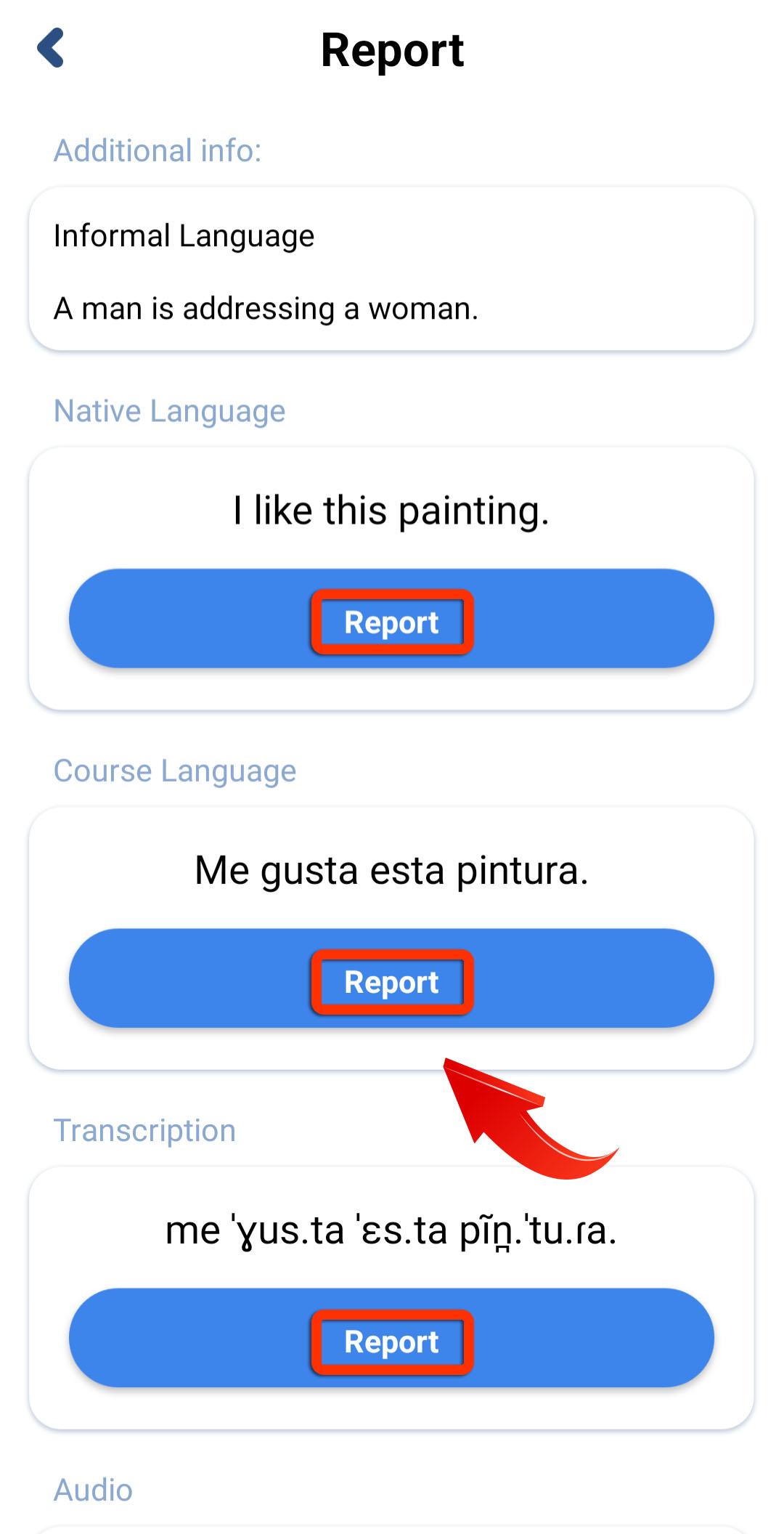 4. Enter your variant, comment, and tap the "Submit" button.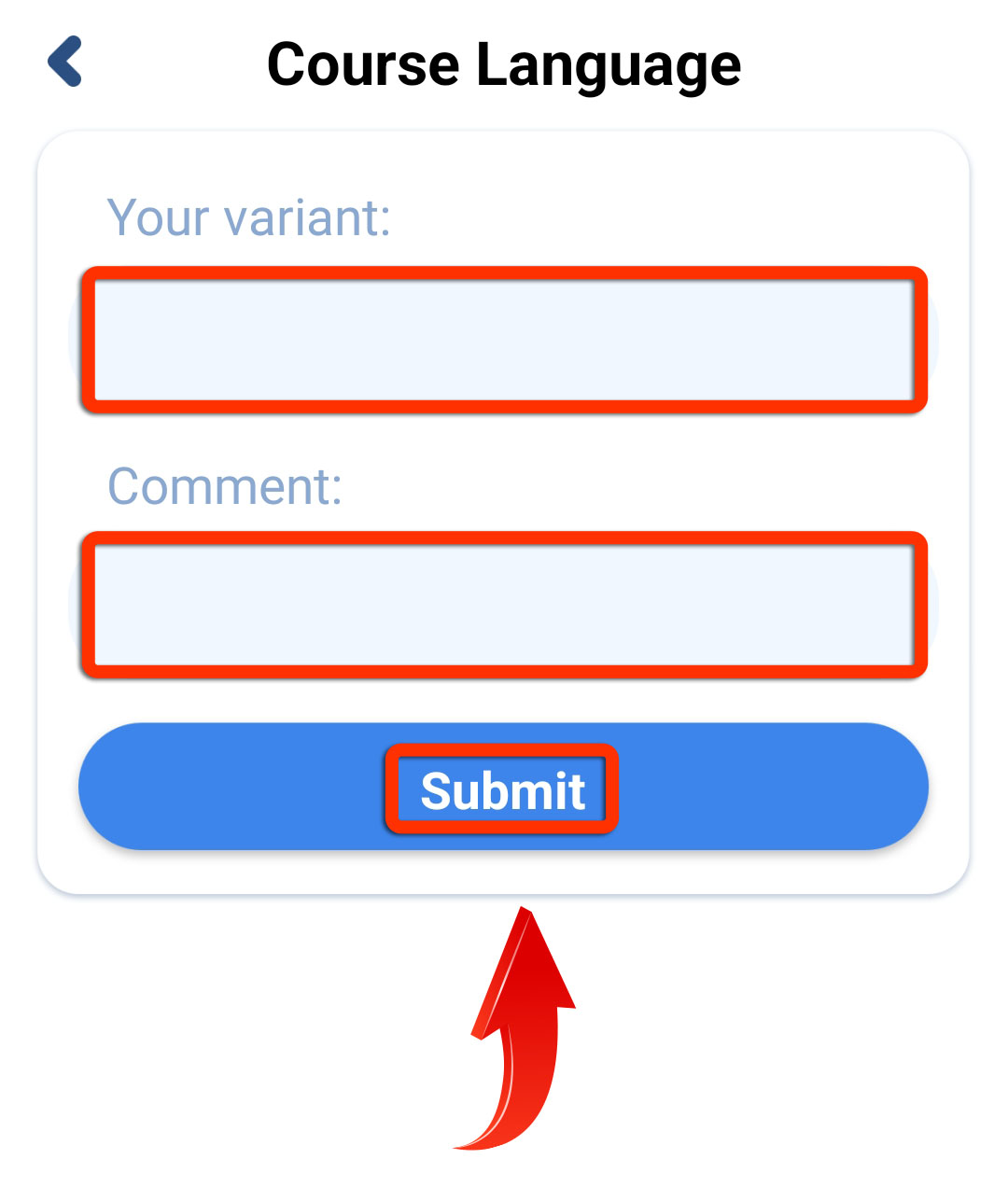 Note: You can report a mistake only if you are signed in to the app.

You can also report a mistake from the Search feature by tapping on the "Report" icon.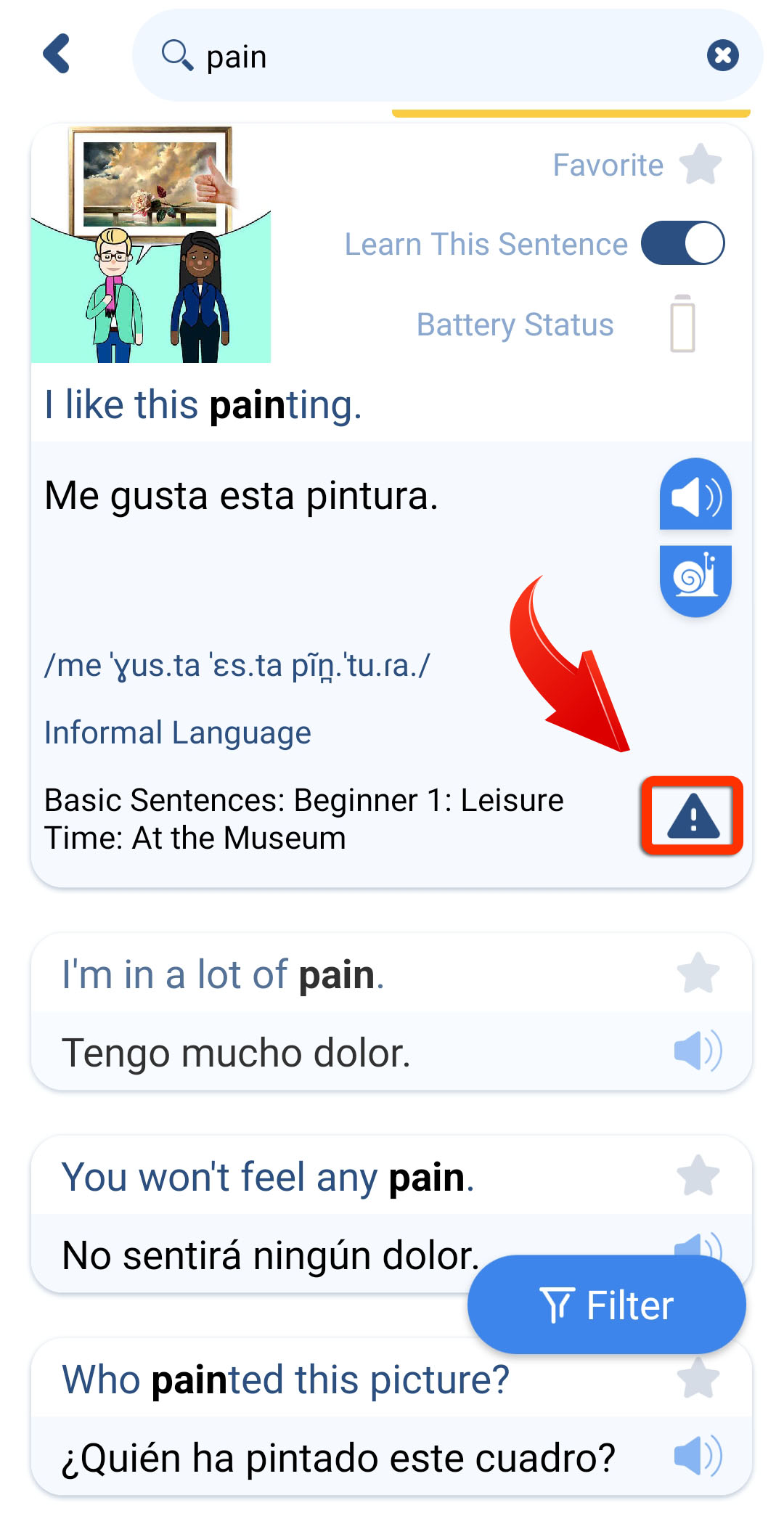 How do I find a word or sentence?