If you want to review the articles of a language, you need to:
1. Go to the "You" tab.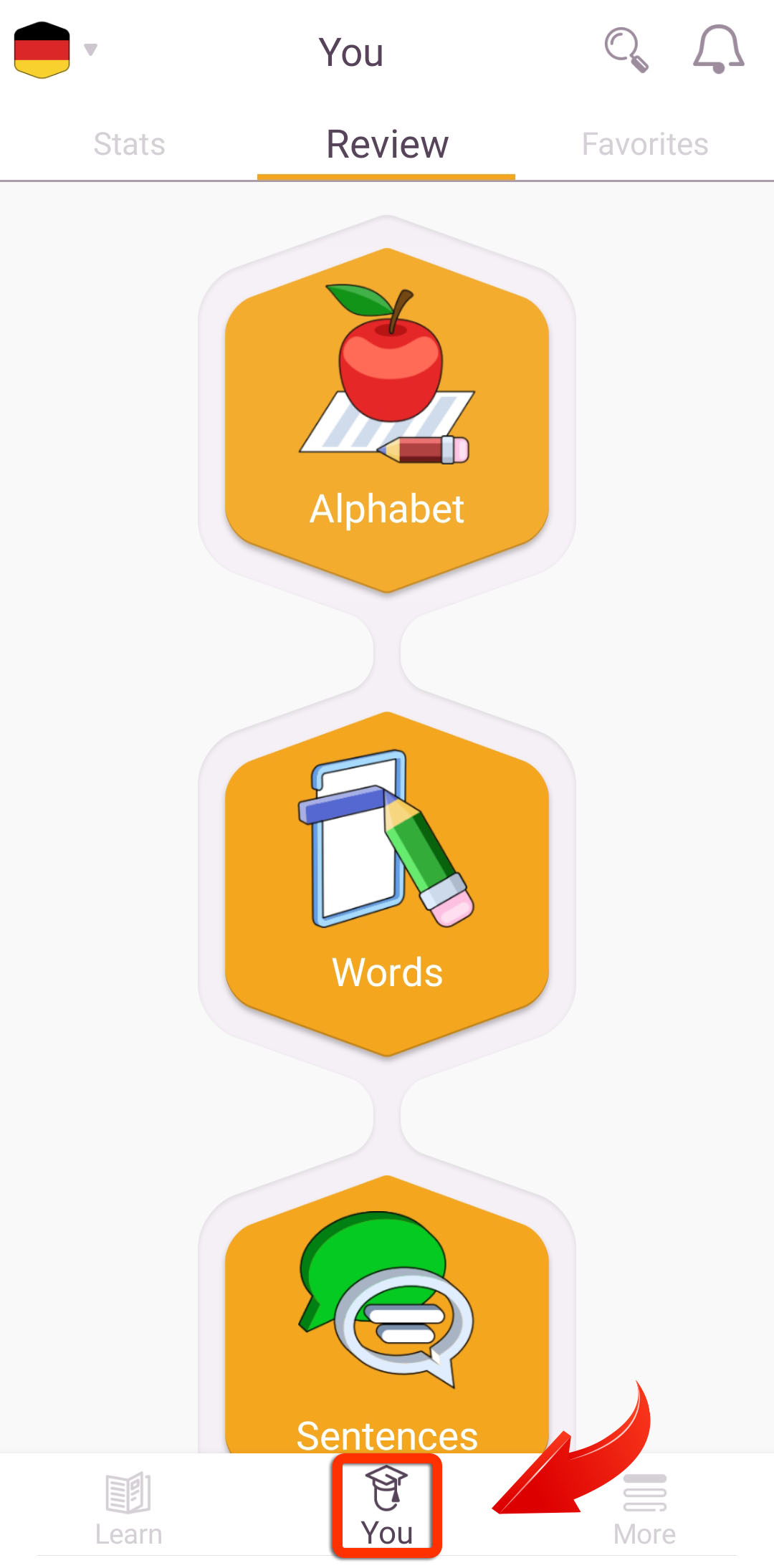 2. Tap on "Review".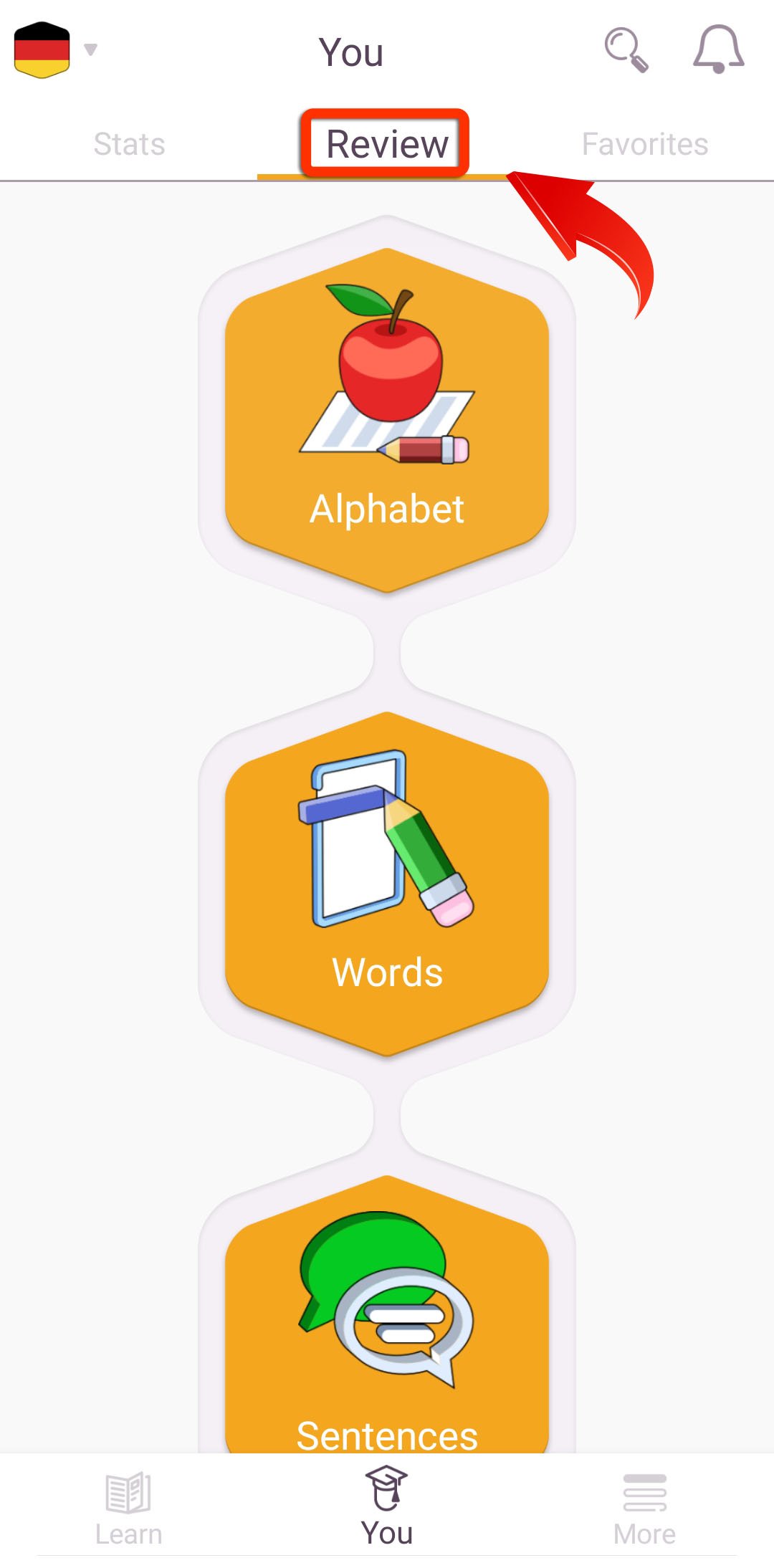 3. Tap on "Words".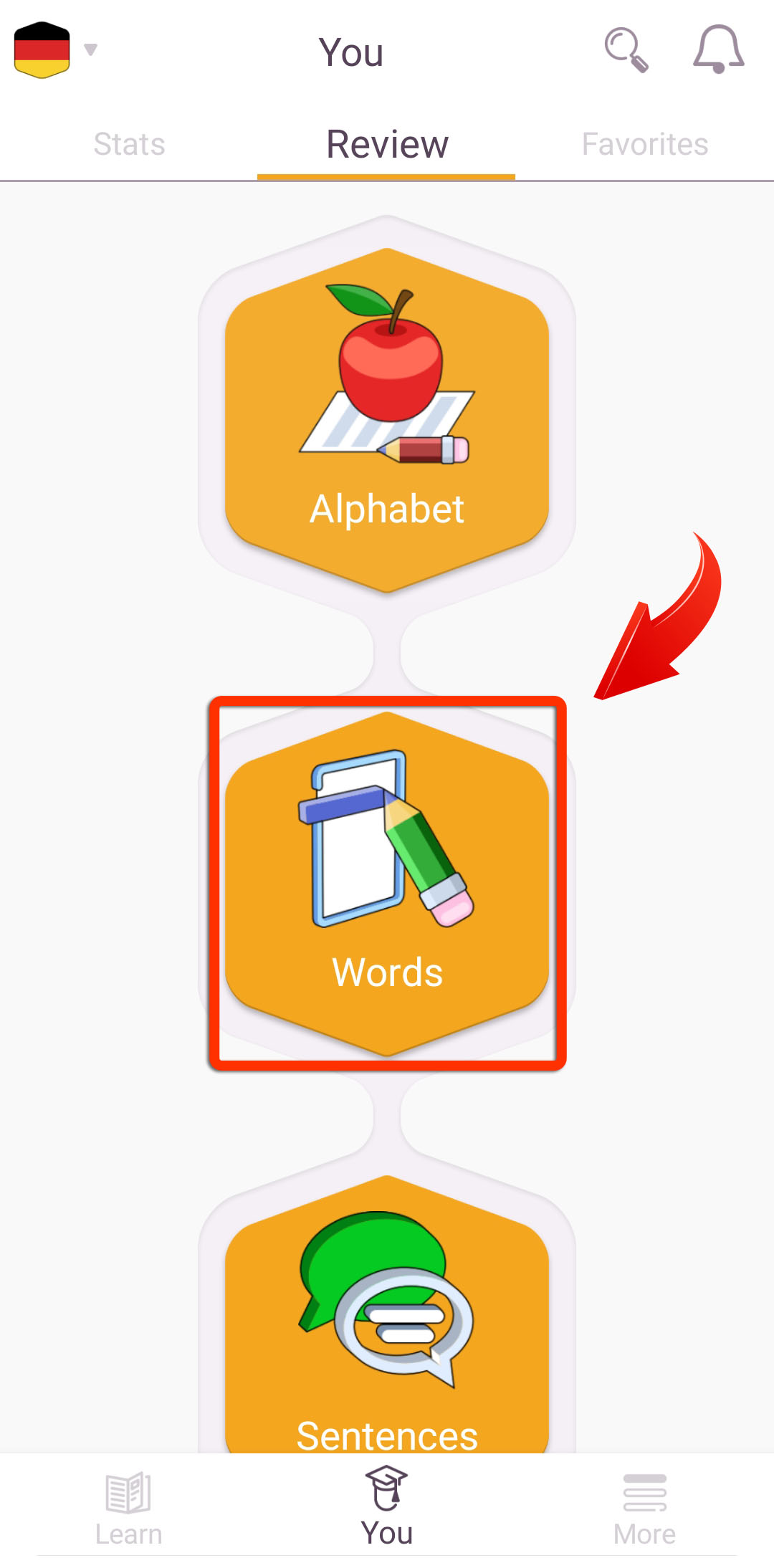 4. Tap on the "Articles" tab.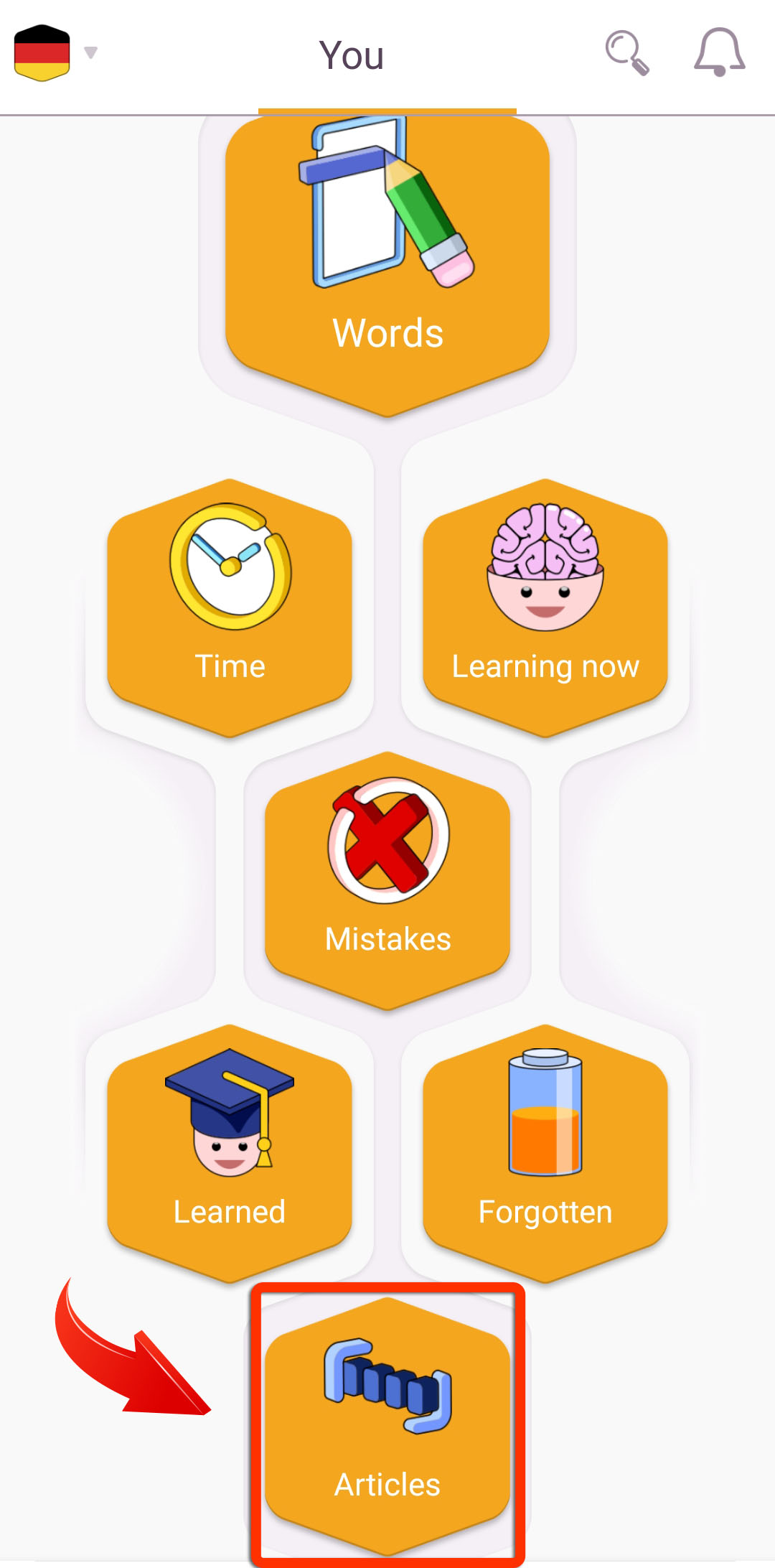 5. Choose the topics/ subtopics that contain the articles you want to review.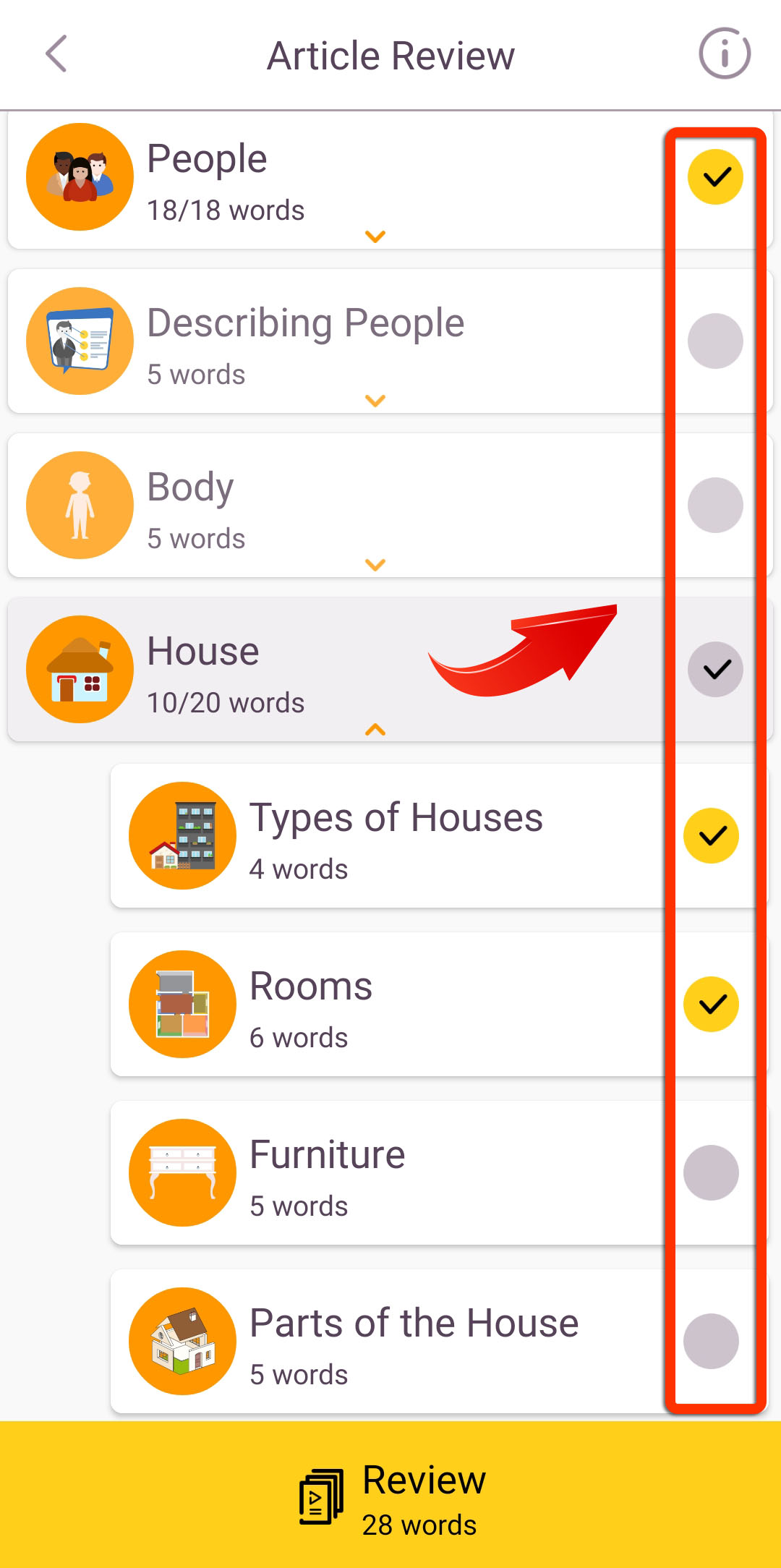 6. Tap the "Review" button.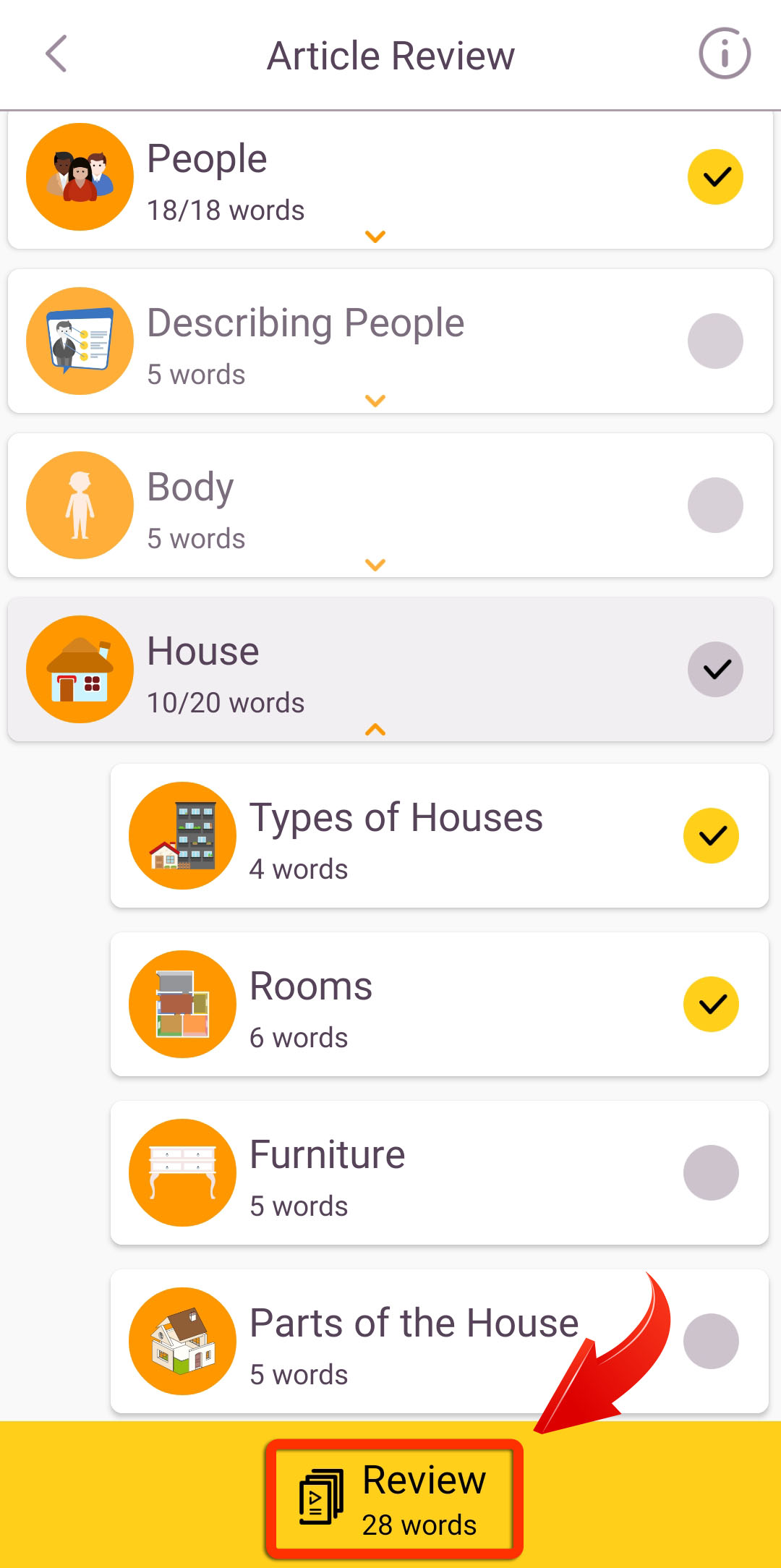 Note: You can only review the articles of our Danish, Dutch, German, Norwegian, Spanish, and Swedish language courses.

This option is available only upon Paid Subscription and only on Android devices.

You can also watch our video tutorial on how to review the articles you have learned here.

What is a Review?
Why is the Review empty?
Do I earn anything when making a Review?