If you want to adjust the pause length between the native and studied language in the Hands-free Mode, you have to:
1. Go to the "Learn" tab.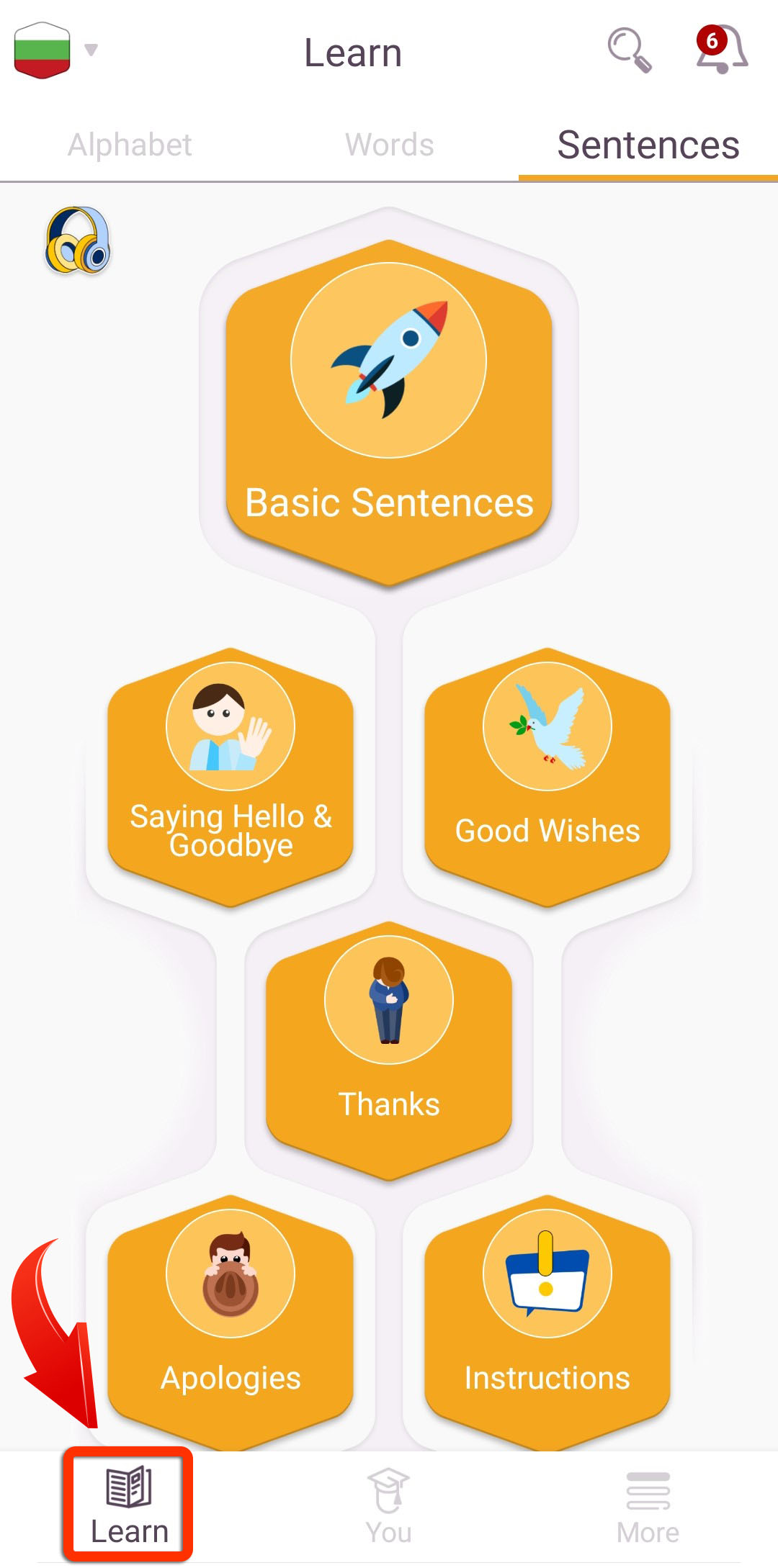 2. Tap on the Hands-free icon.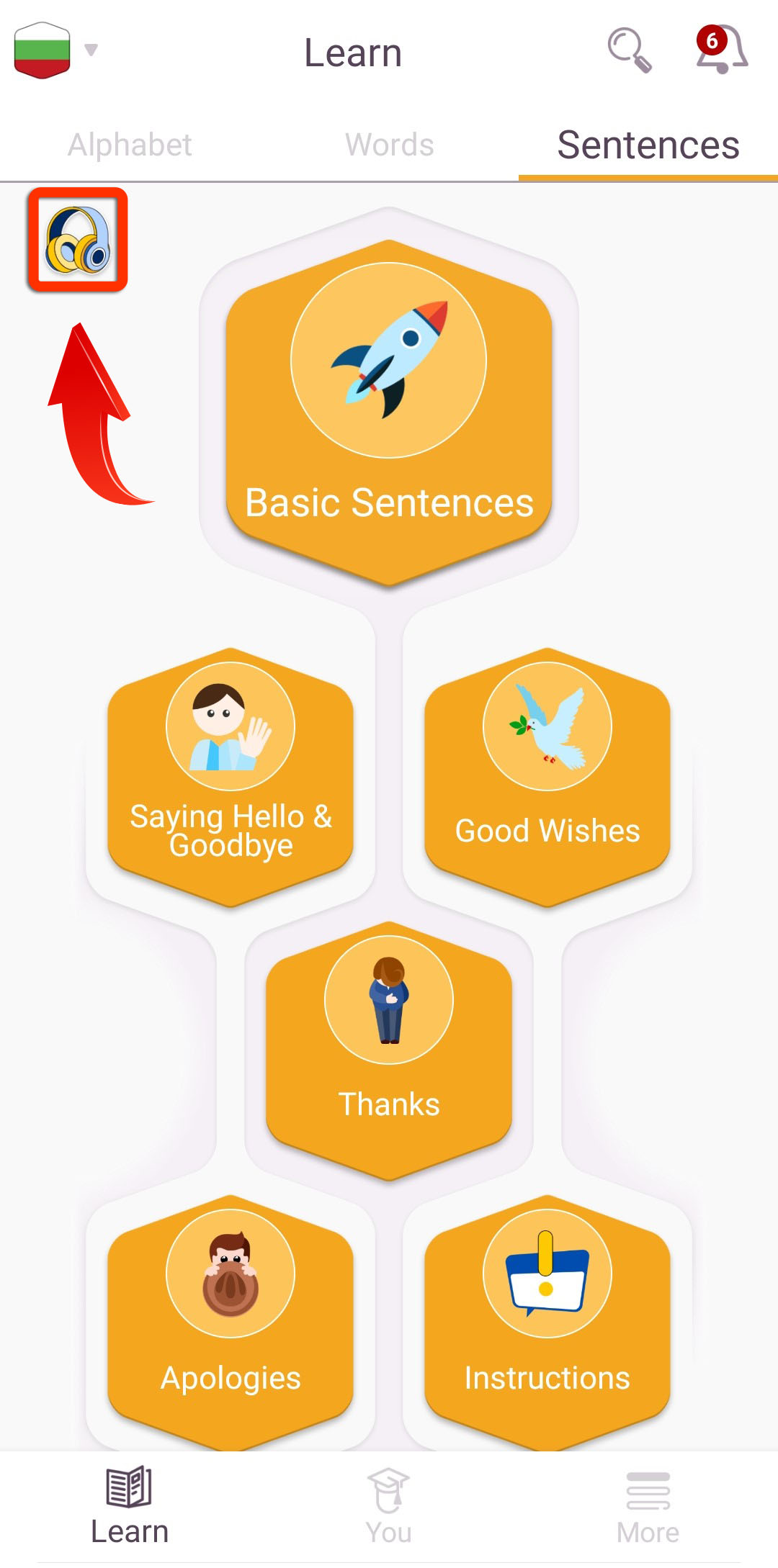 3. Tap on the three dots in the upper right corner.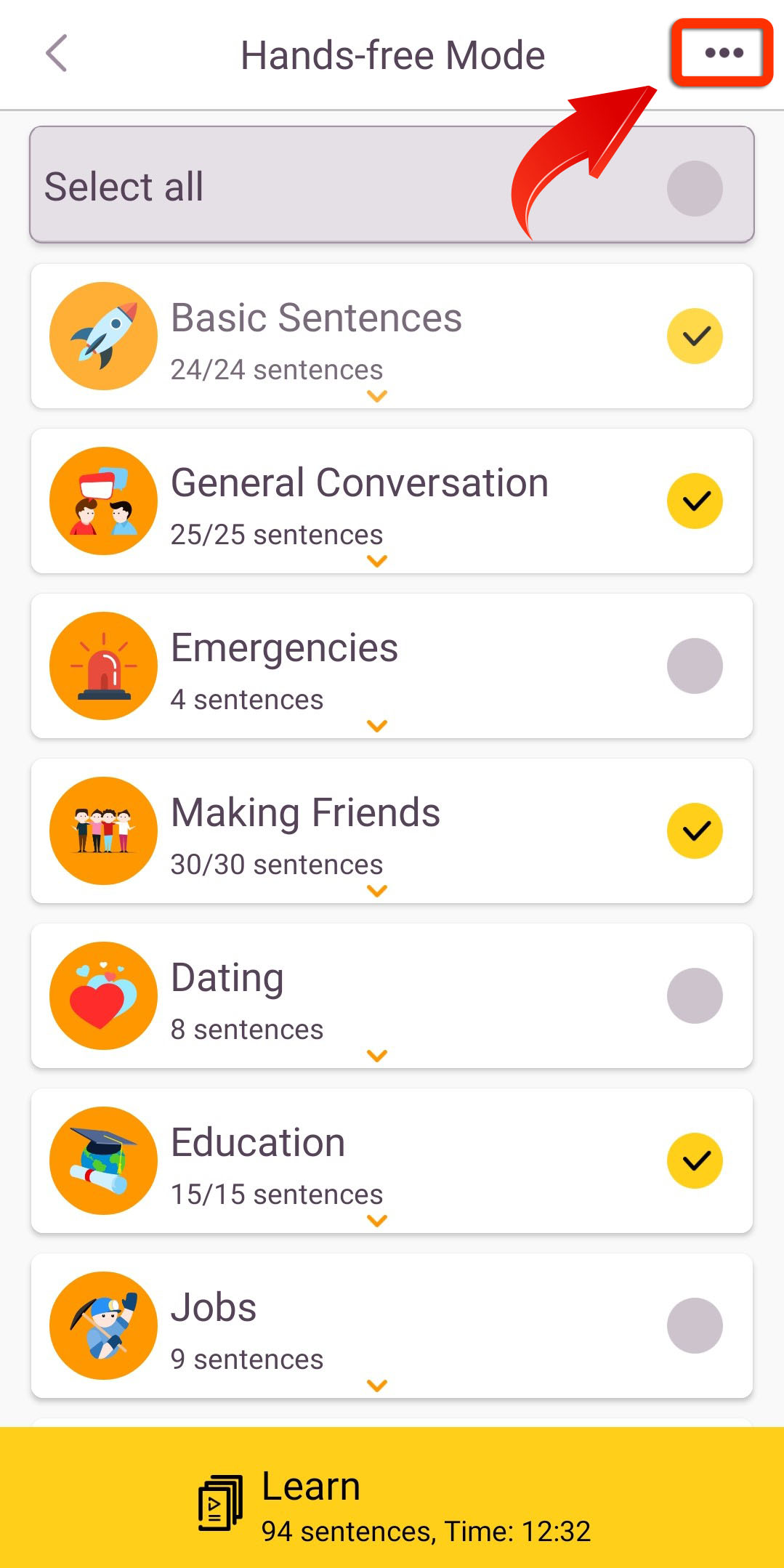 4. Tap the "Settings" button.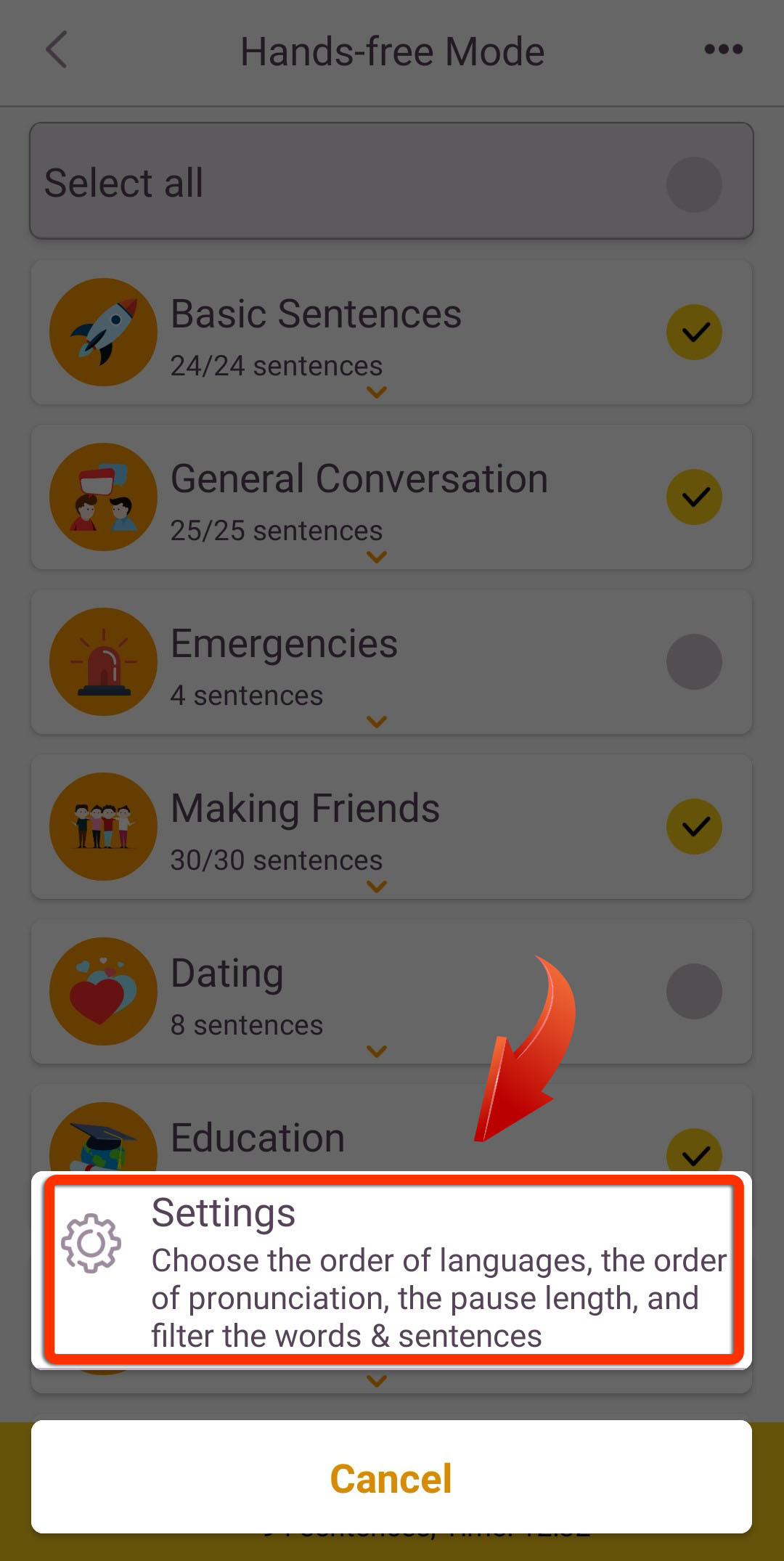 5. Tap on the "Pause" button.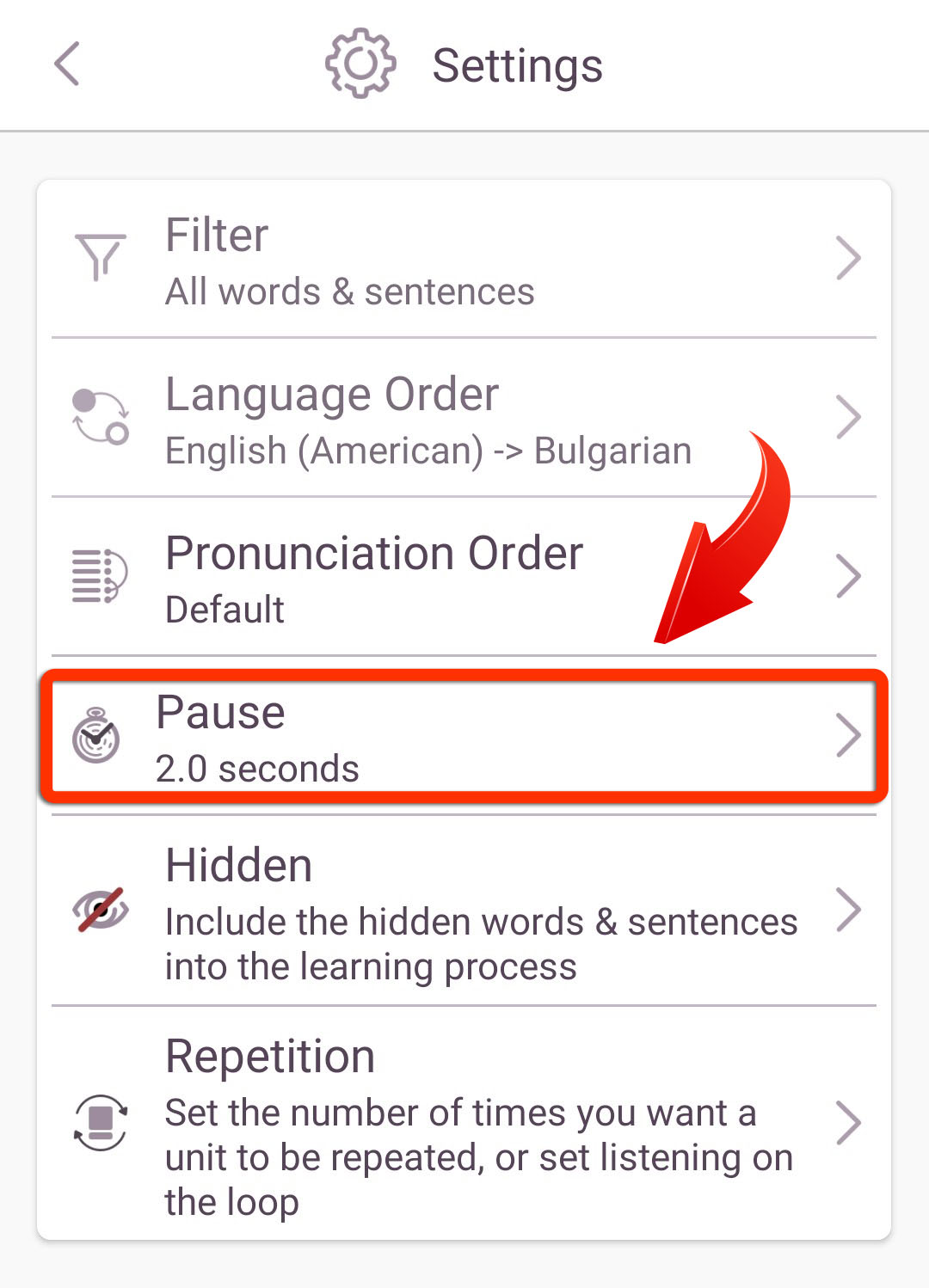 6. Adjust the pause length using the slider.



Note: This option is available only on Android devices.

The Hands-free Mode is only available upon Paid Subscription.

What is the Hands-free Mode?
How do I use the Hands-free Mode?