If you want to use the Search Filter options, you have to:
1. Tap on the "Search" icon.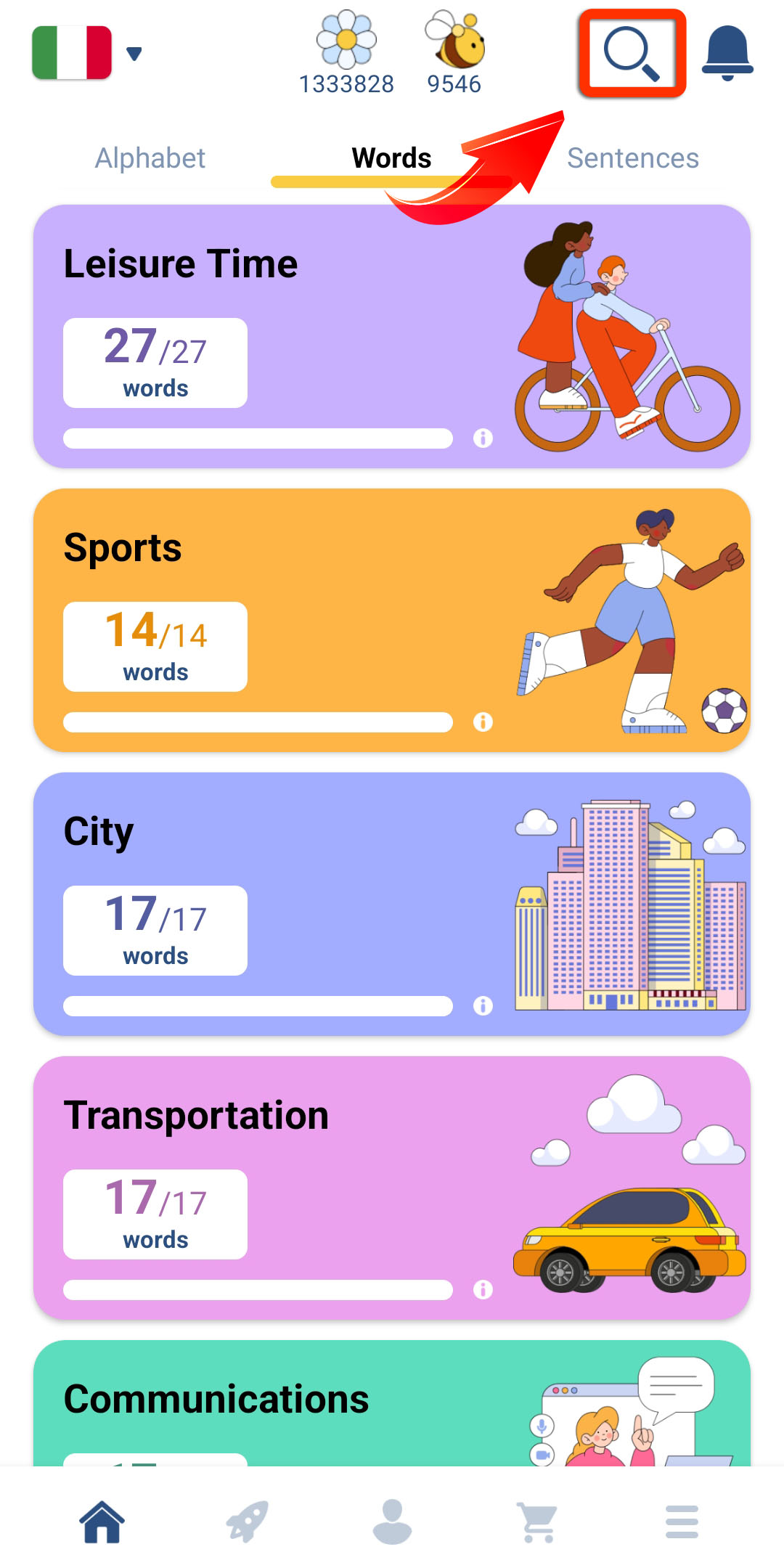 2. Tap the "Filter" button.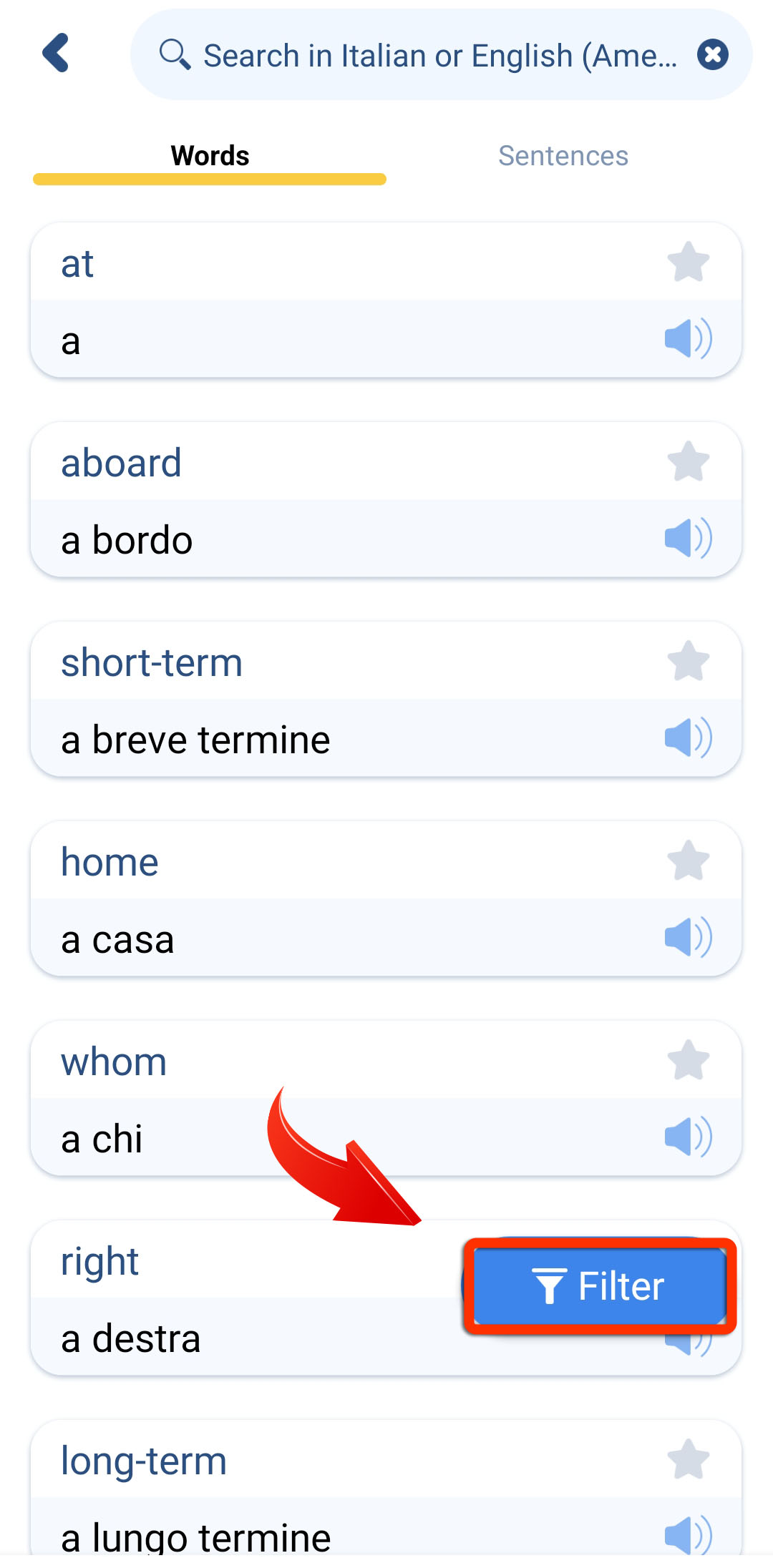 3. Sort the list of words or sentences by the language you're learning or by your native language.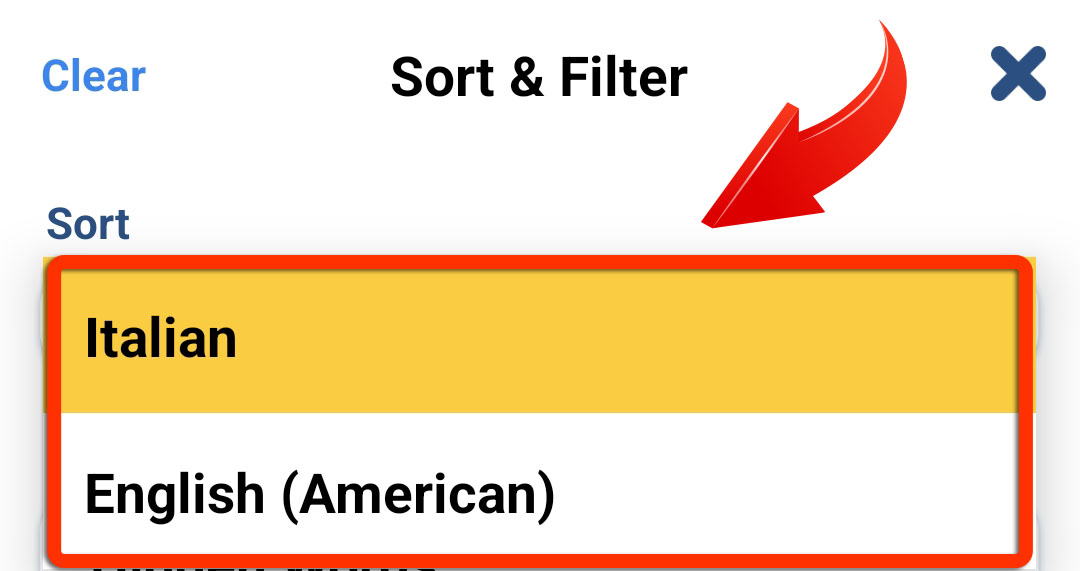 4. Filter by:
a) choosing one of the available options for Hidden Words.
b) choosing one or more options of the Battery Status.
c) choosing one or more Levels.
d) choosing one or more Topics.
e) choosing one or more Subtopics.
f) choosing one or more Parts of Speech.


5. Tap on the "Show Results" button.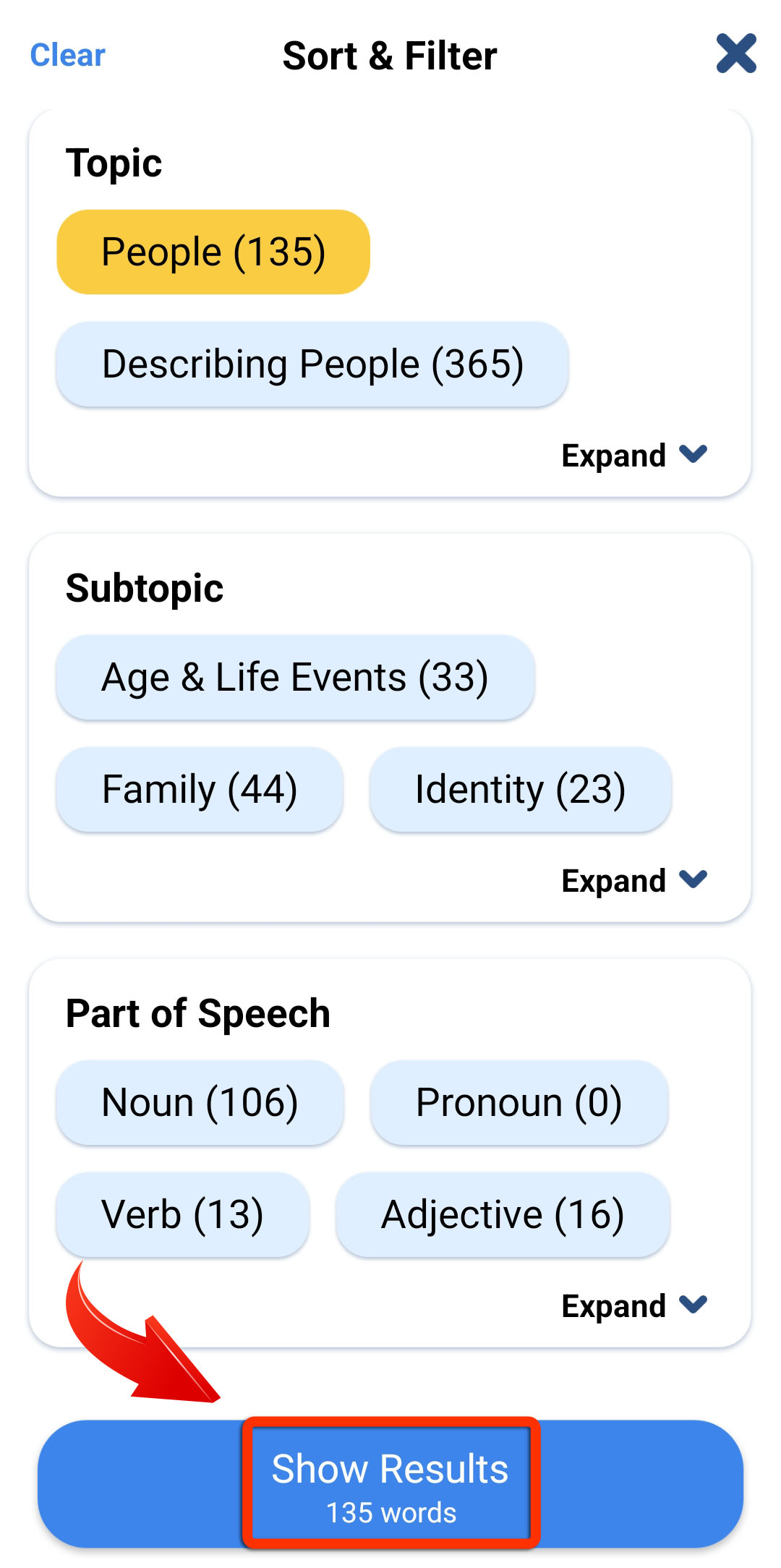 Note: You can also use the Search Filter while looking for a particular word or sentence. You can skip any of the Filter options, if they are not relevant for your search.

You will be able to use the search engine of our app only in case you have a subscription (Premium Subscription or Free Subscription).

You can also watch our video tutorial on how to use the Search filter here.

How do I subscribe?
How do I find a word or sentence?
How do I use the features of the Search?