Once the word or sentence you are looking for is found:
1. Tap on it.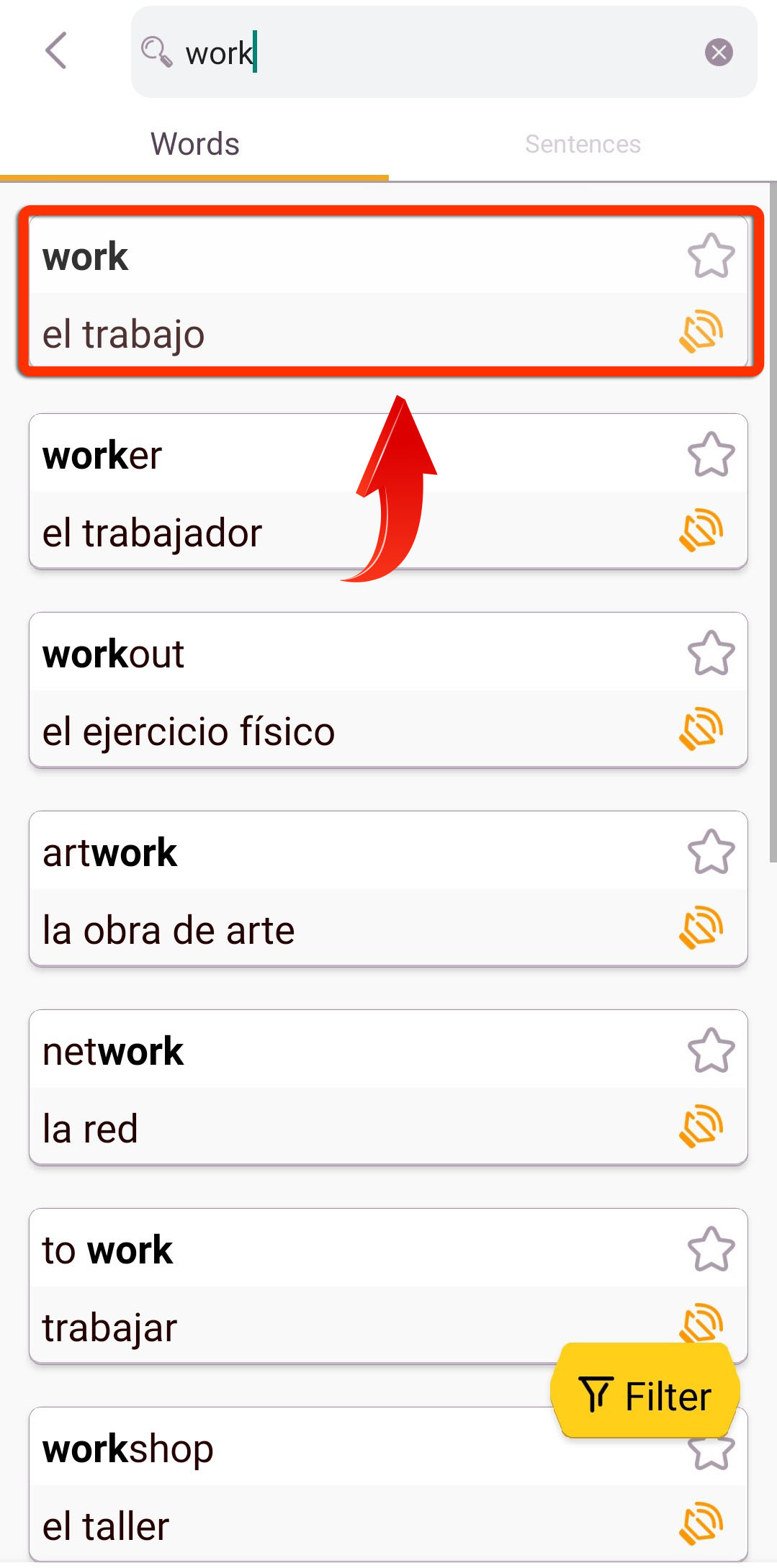 2. Now you can see all the details about this word or sentence and the Search features.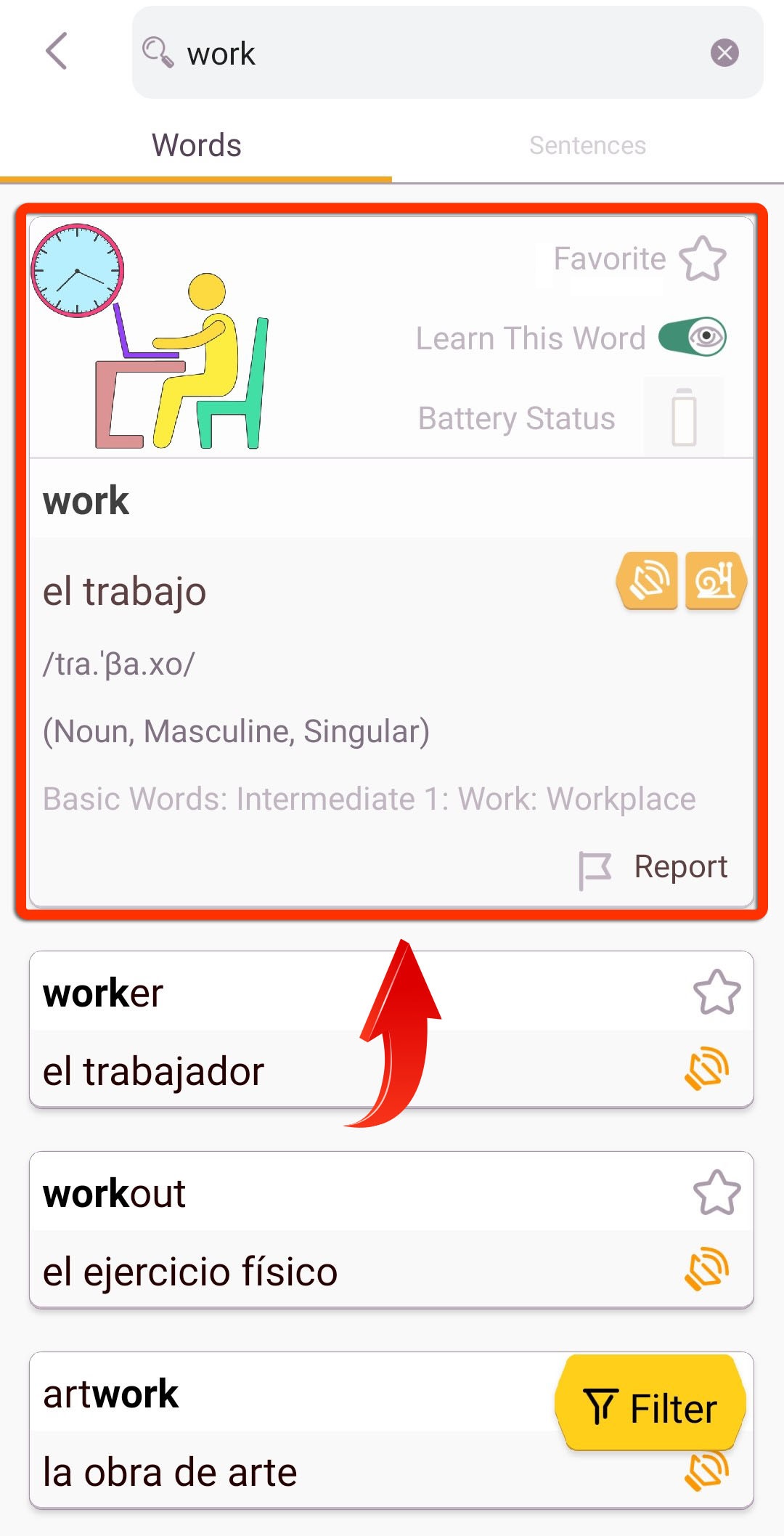 Details:
1. The illustration
2. The word/ sentence in your native language
3. The word/ sentence in the learned language
4. The transcription or transliteration
5. The word characteristics: part of speech, gender, number
6. The group, level, topic and subtopic this word or sentence can be found in
7. Pronunciation buttons (normal and slow).

Features:
1. Favorites- you can add this word/ sentence to your list of Favorites in order to learn only what you choose. You can also share your list of Favorites with friends, family members, students, etc.
2. Learn this word or sentence- you can include or exclude this word/ sentence from the learning process, along with learning games
3. Battery status- you can see the Battery status of a word/ sentence
4. Report mistake- you can report a mistake regarding this word/ sentence and its details

Note: You will be able to use the Search engine of our app only in case you have a Subscription (Premium Subscription or Free Subscription).

How do I subscribe?
How do I find a word or sentence?
How do I use the Search filter?