If you want to invite your friends and earn 1,000 Flowers, you have to:
1. Go to the "More" tab.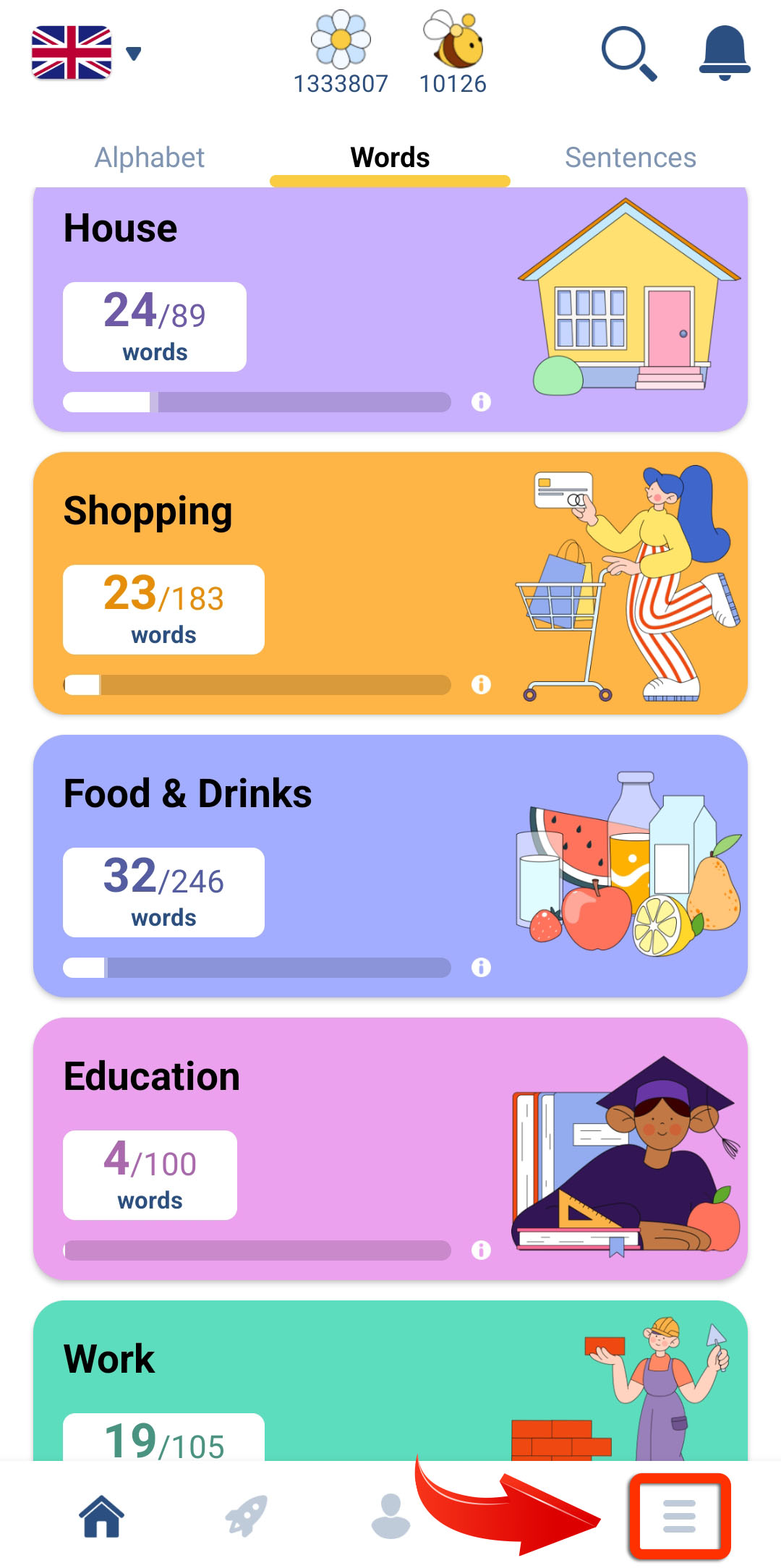 2. Tap on "Invite & Earn".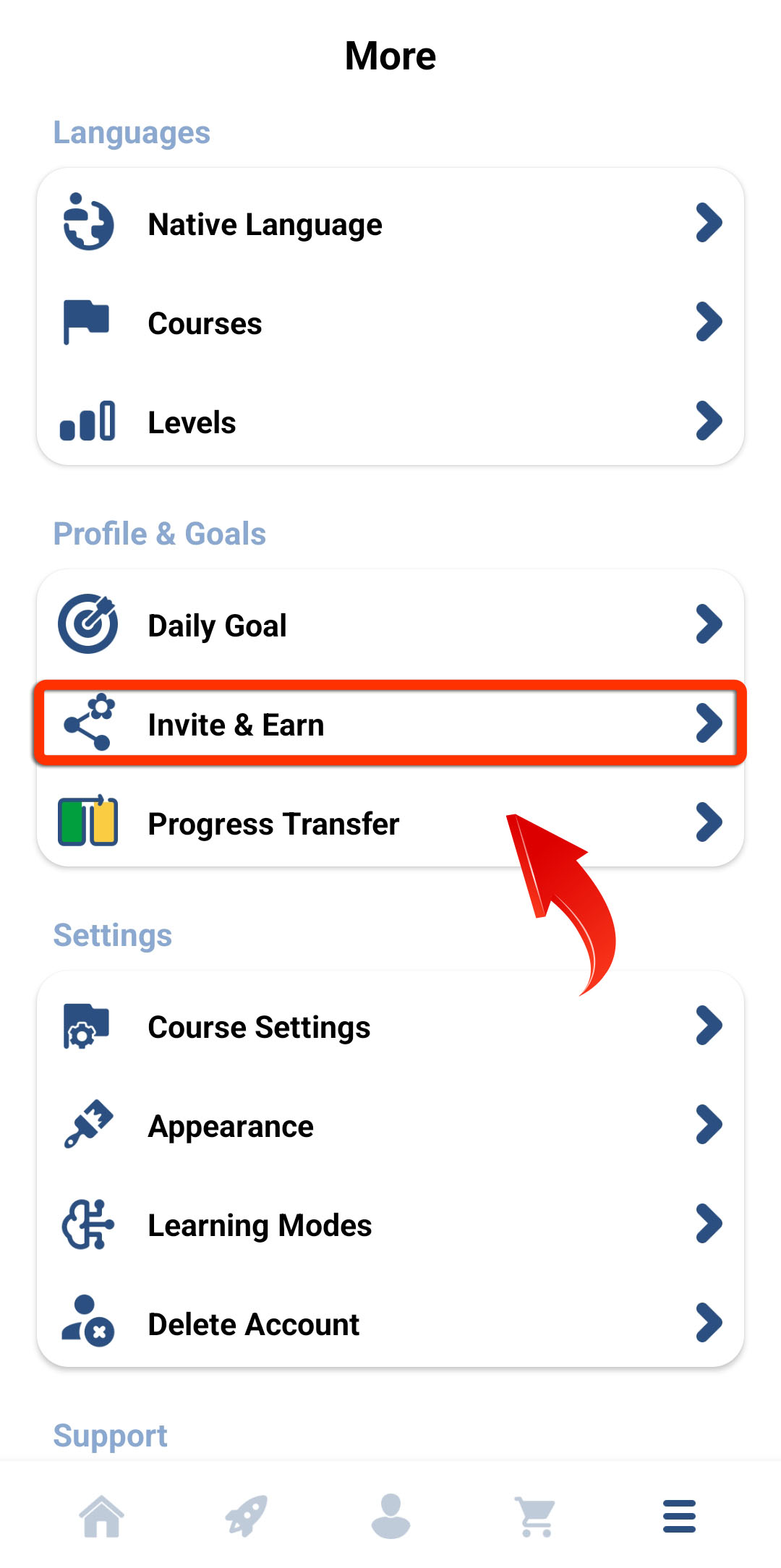 3. Tap the "Invite & Earn" button.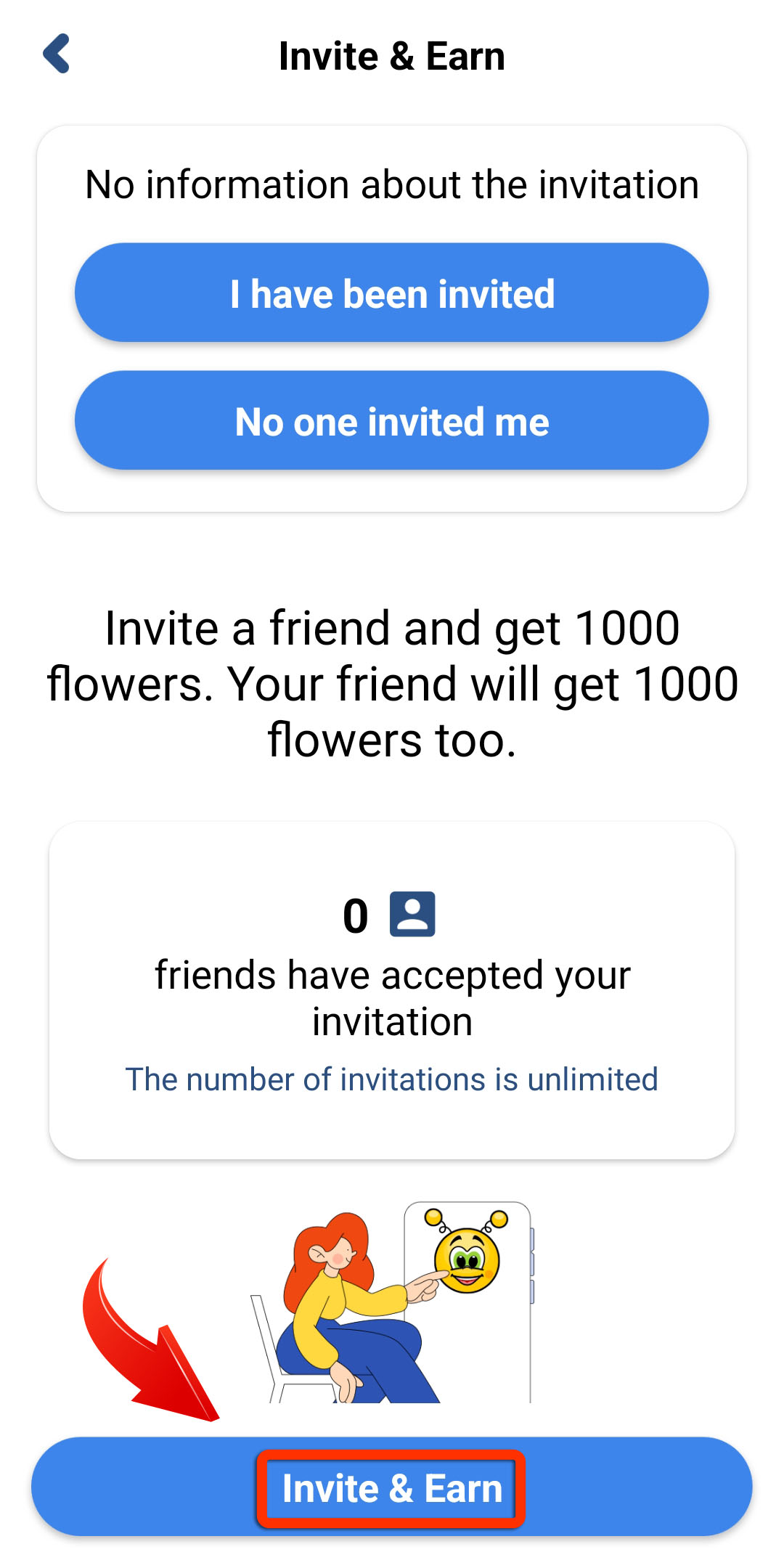 4. Select an app and invite your friends.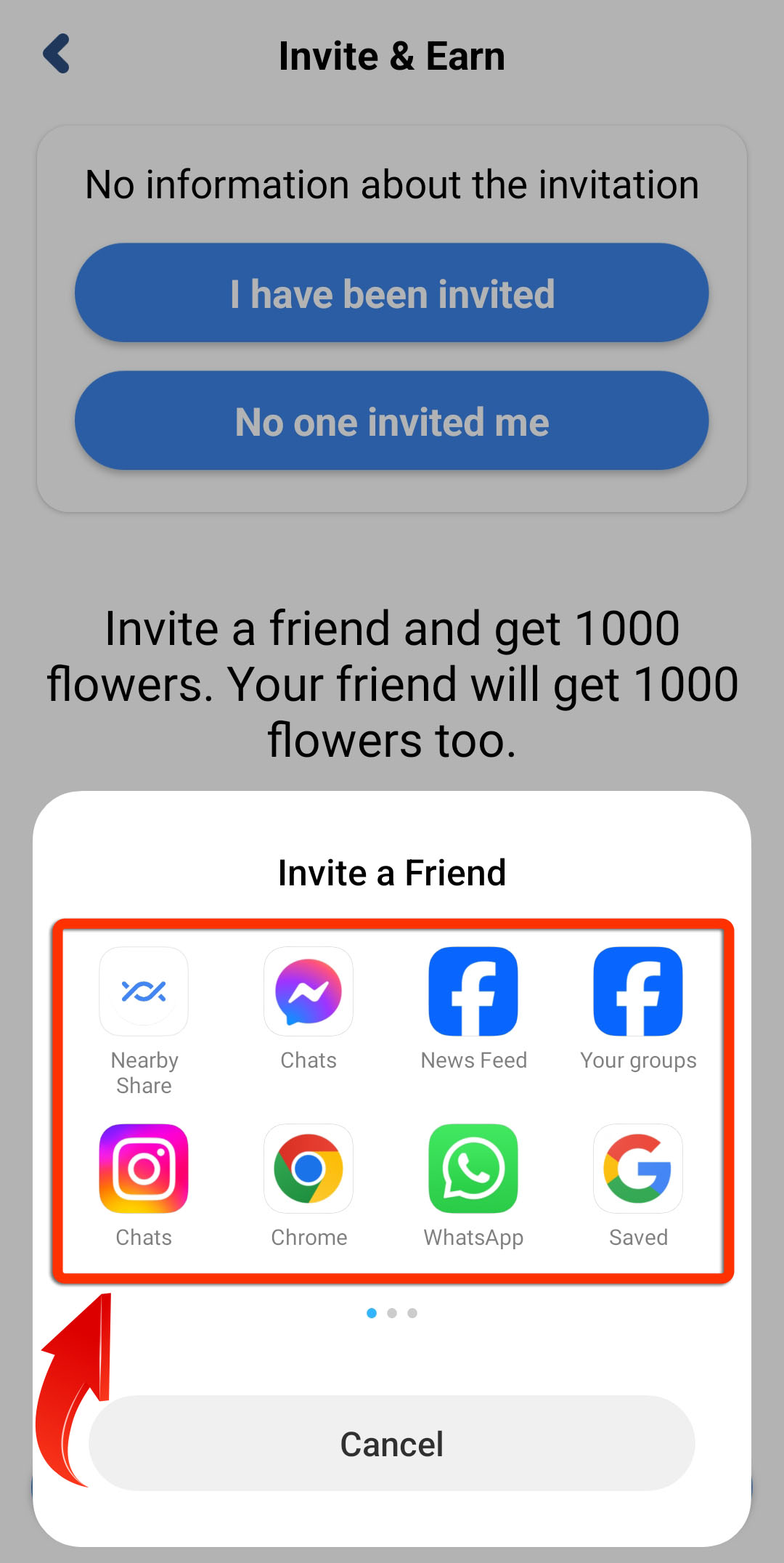 Note: You will only earn Flowers if your invited friend installs our app from the received link and creates a FunEasyLearn account.

You can also watch our video tutorial on how to earn Flowers by inviting friends to join FunEasyLearn here.

What are Flowers?
What can I do with my Flowers?