If you want to sign out of your account:
1. Go to the "You" tab.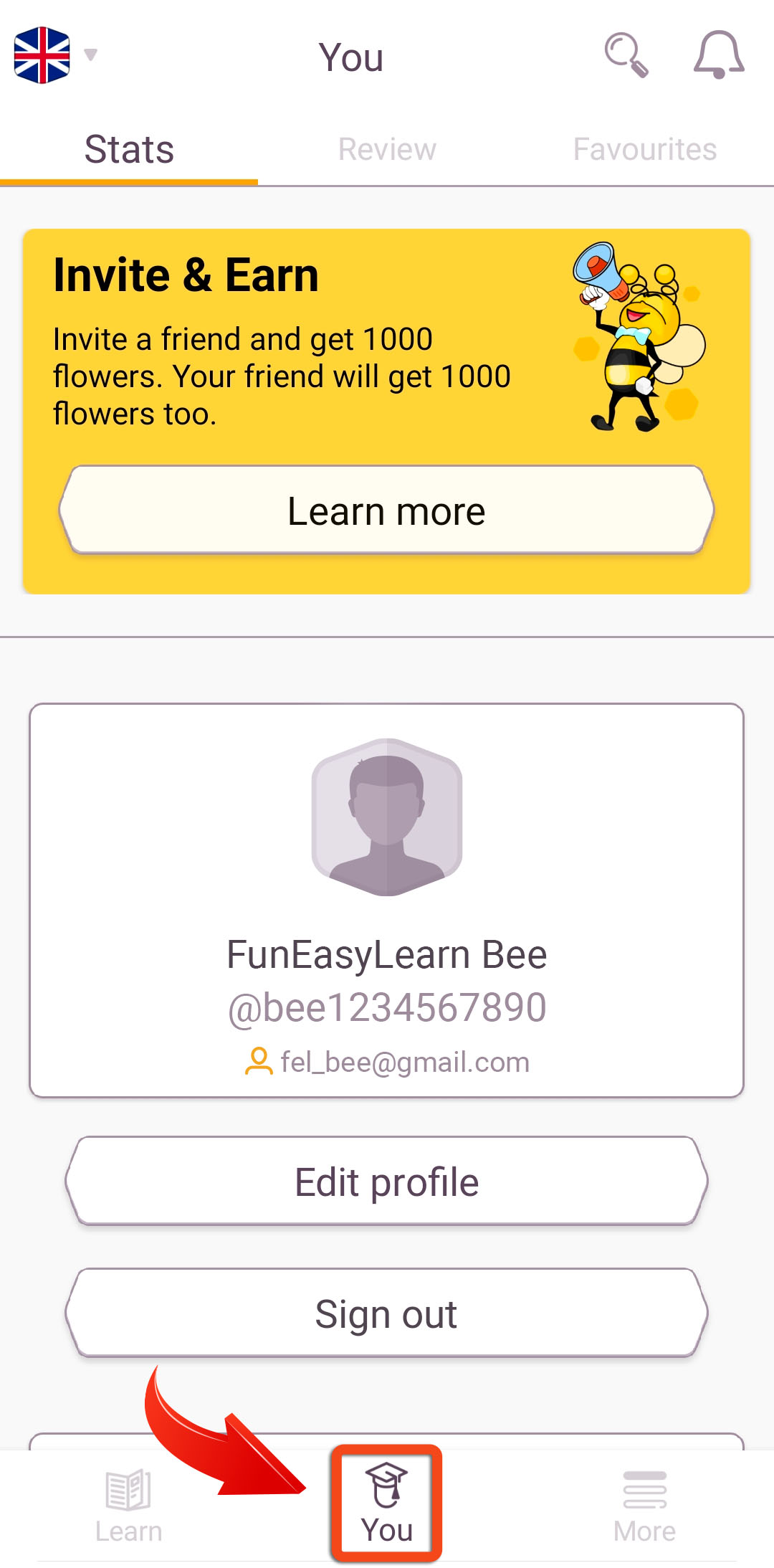 2. Tap the "Sign out" button.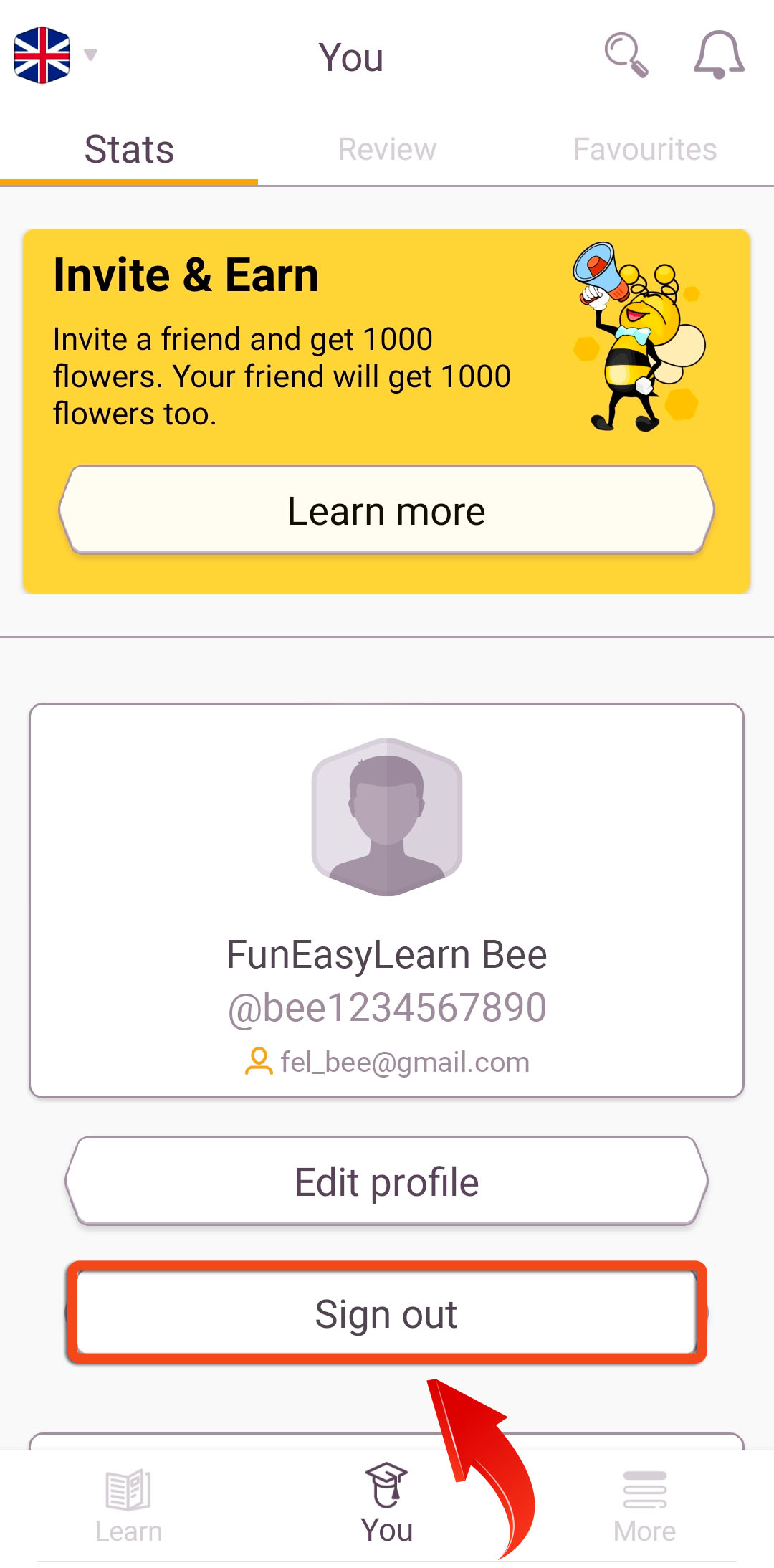 Note: Signing out will NOT affect your progress or purchases made within the app. Once you sign back in to your account, all of your progress and purchases will reappear.

How do I sign in?
How do I register?