If you want to delete a course, you need to:
1. Open the list of your courses.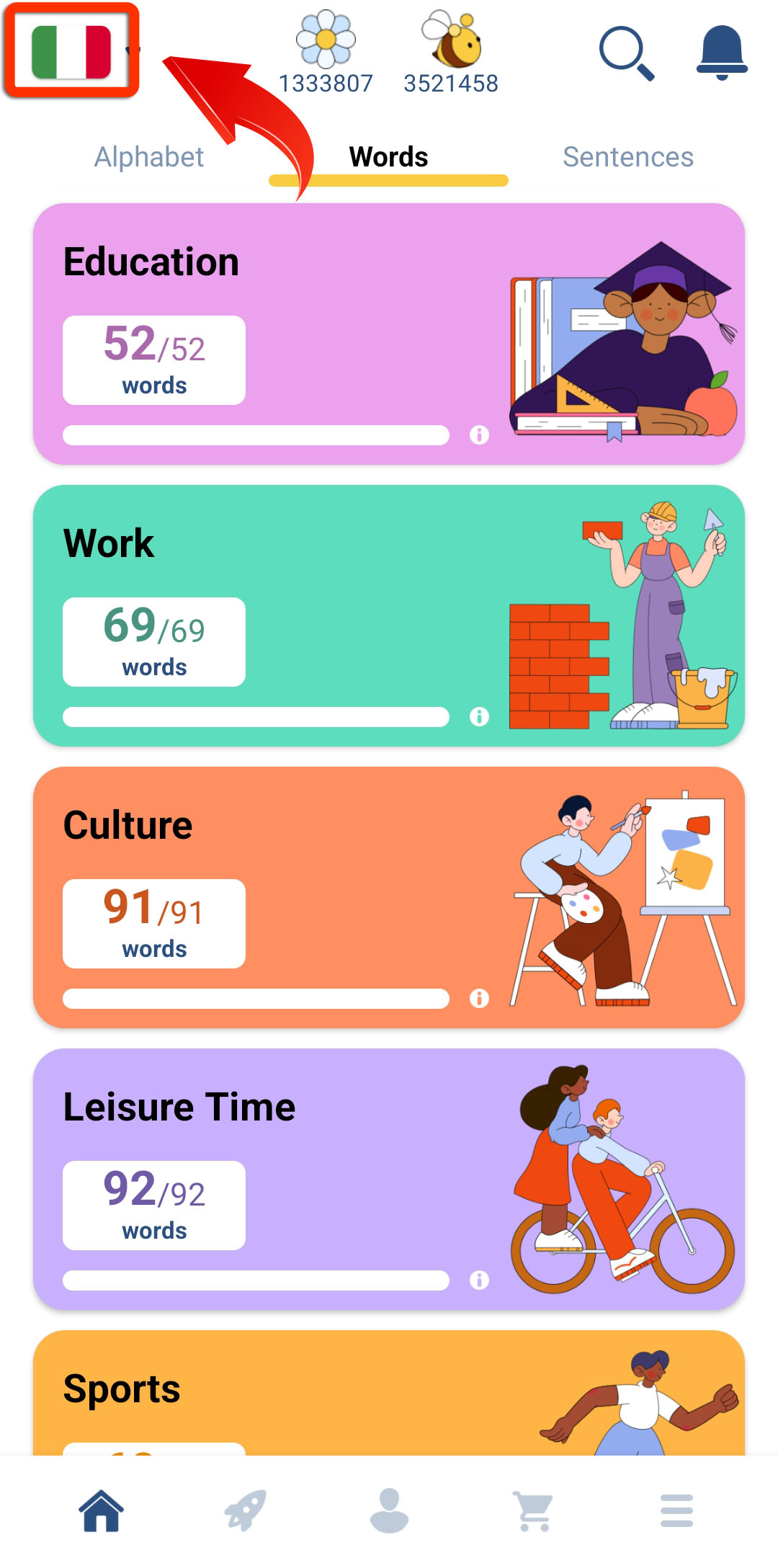 2. Tap on the icon in the upper right corner of your screen.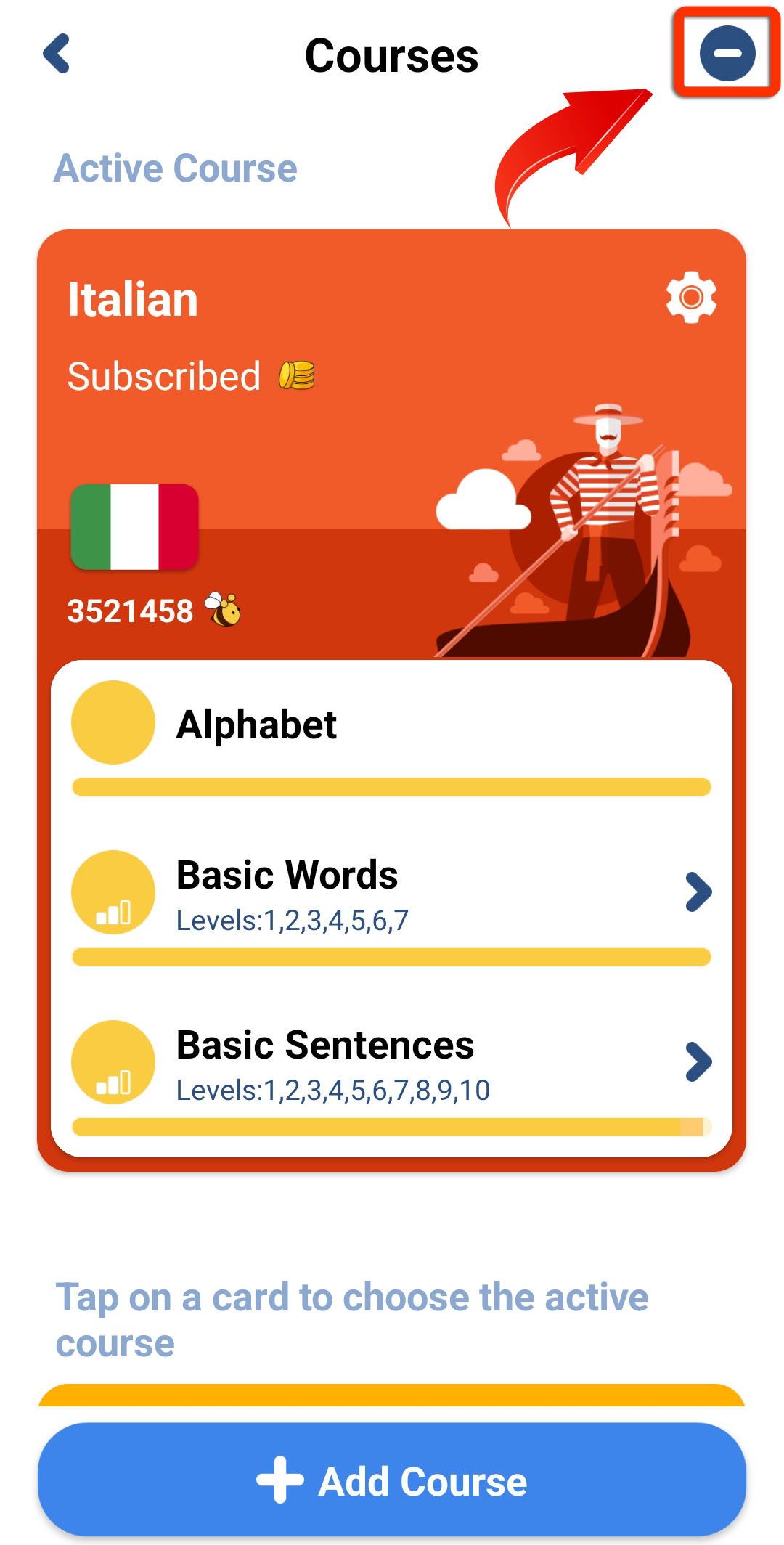 3. Tap on the delete icon near the course you want to delete.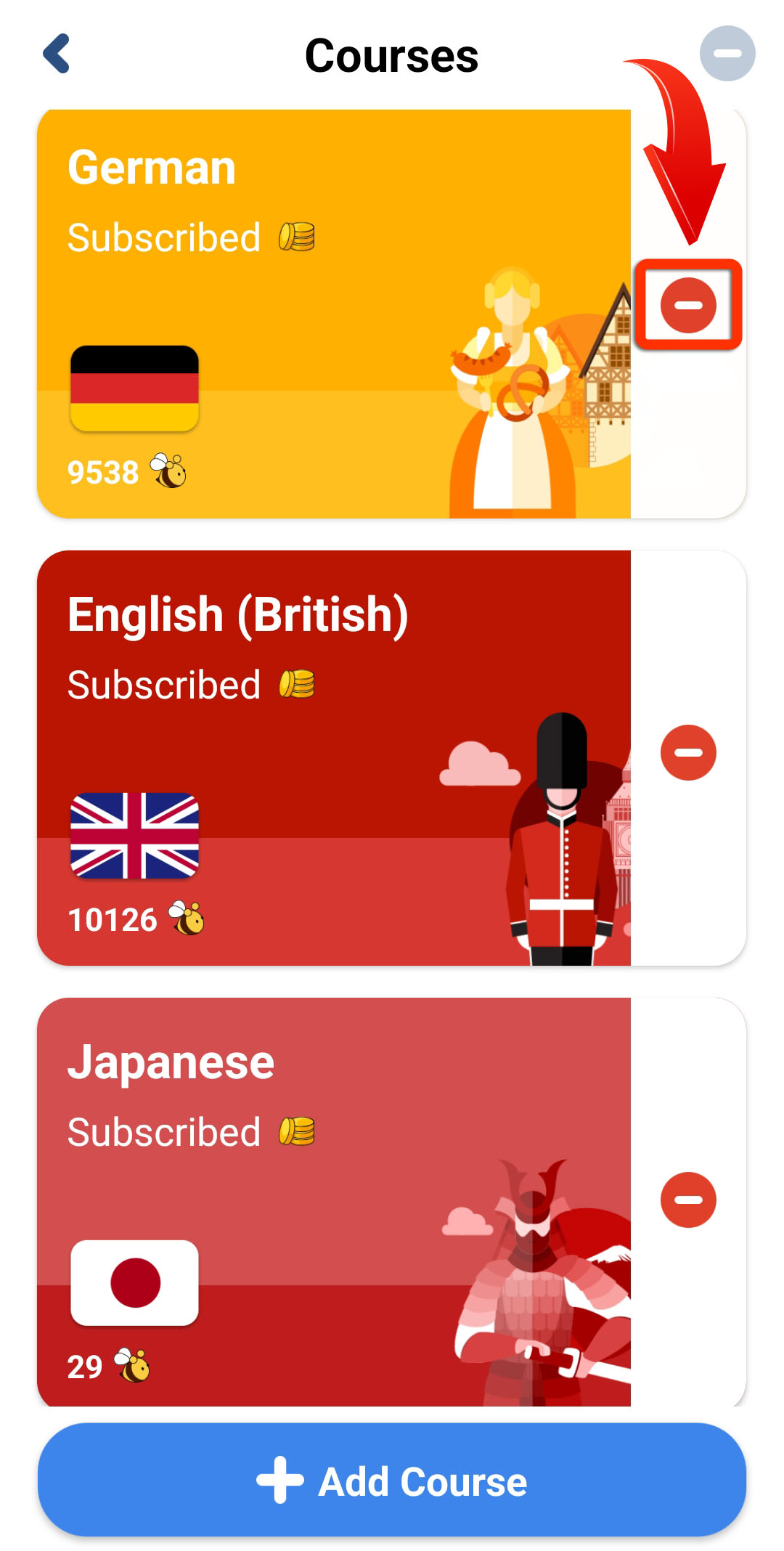 Note: You can only delete the courses that are not active at the moment of deletion. If you delete a course and then download it again, your progress for this course will be saved, and you will be able to start from where you've left off.

You can also watch our video tutorial on how to delete a language course here.

How do I add a language course?
How do I change the language course?
How can I learn multiple courses at the same time?