This option is available only in case you are learning one of the following languages: Catalan, Danish, Dutch, French, German, Greek, Italian, Norwegian, Brazilian Portuguese, European Portuguese, Spanish and Swedish.

If you enable the Articles mode, you will be required to write all the articles along with the words. If you don't, they will be filled in automatically.

If you want to learn articles:
1. Go to the "More" tab.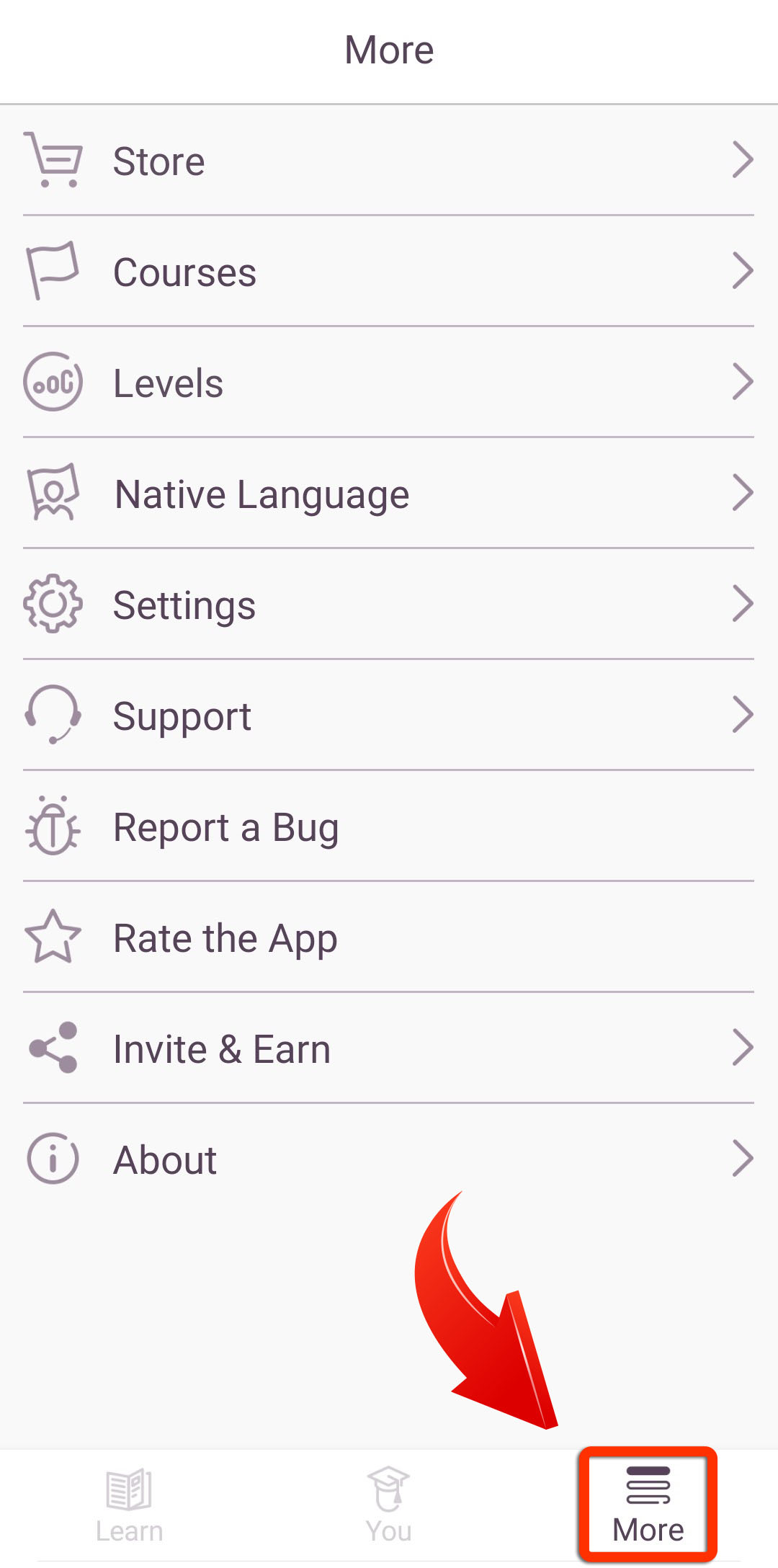 2. Tap on the "Settings" menu option.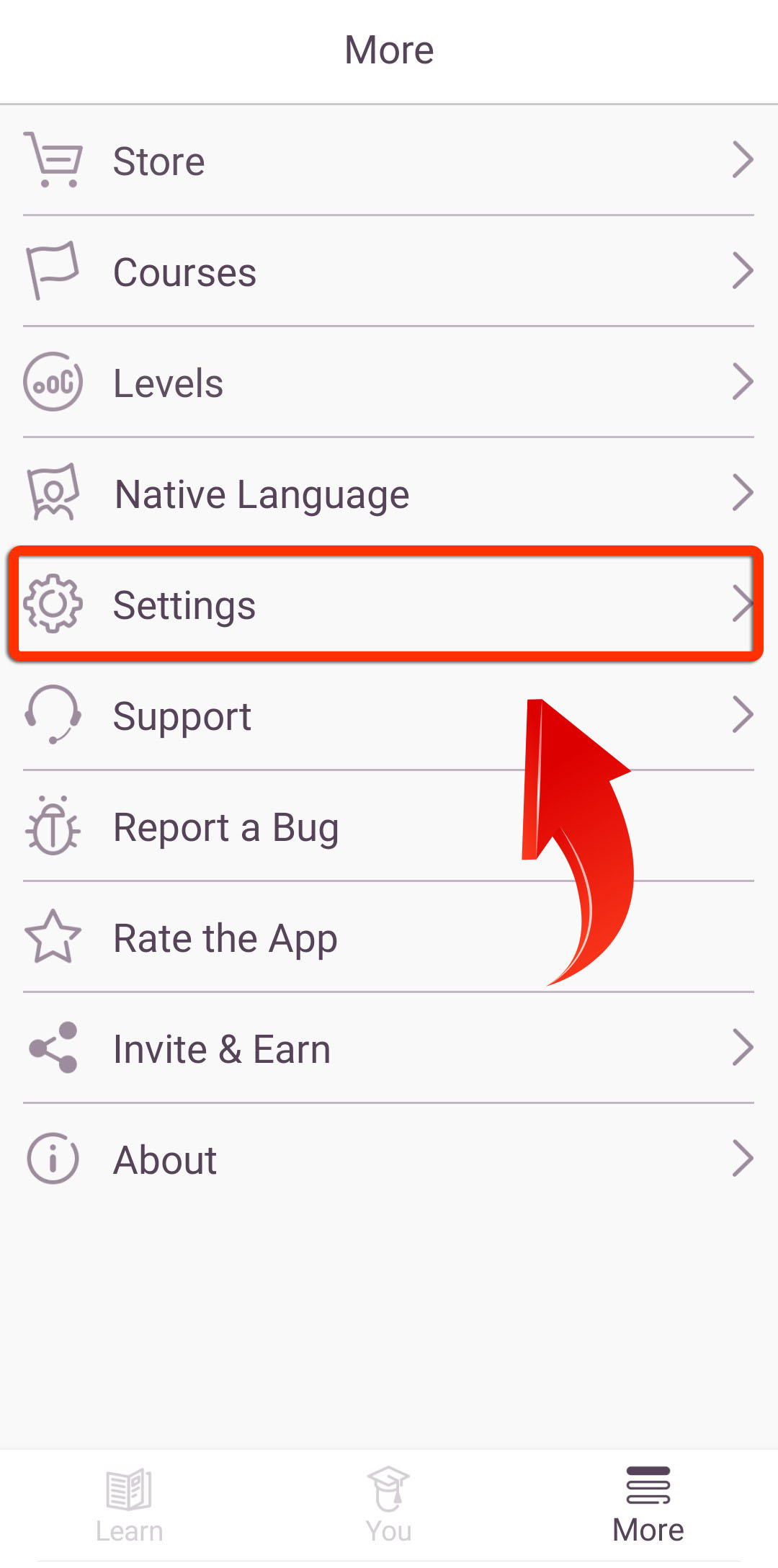 3. Tap on "Course Settings".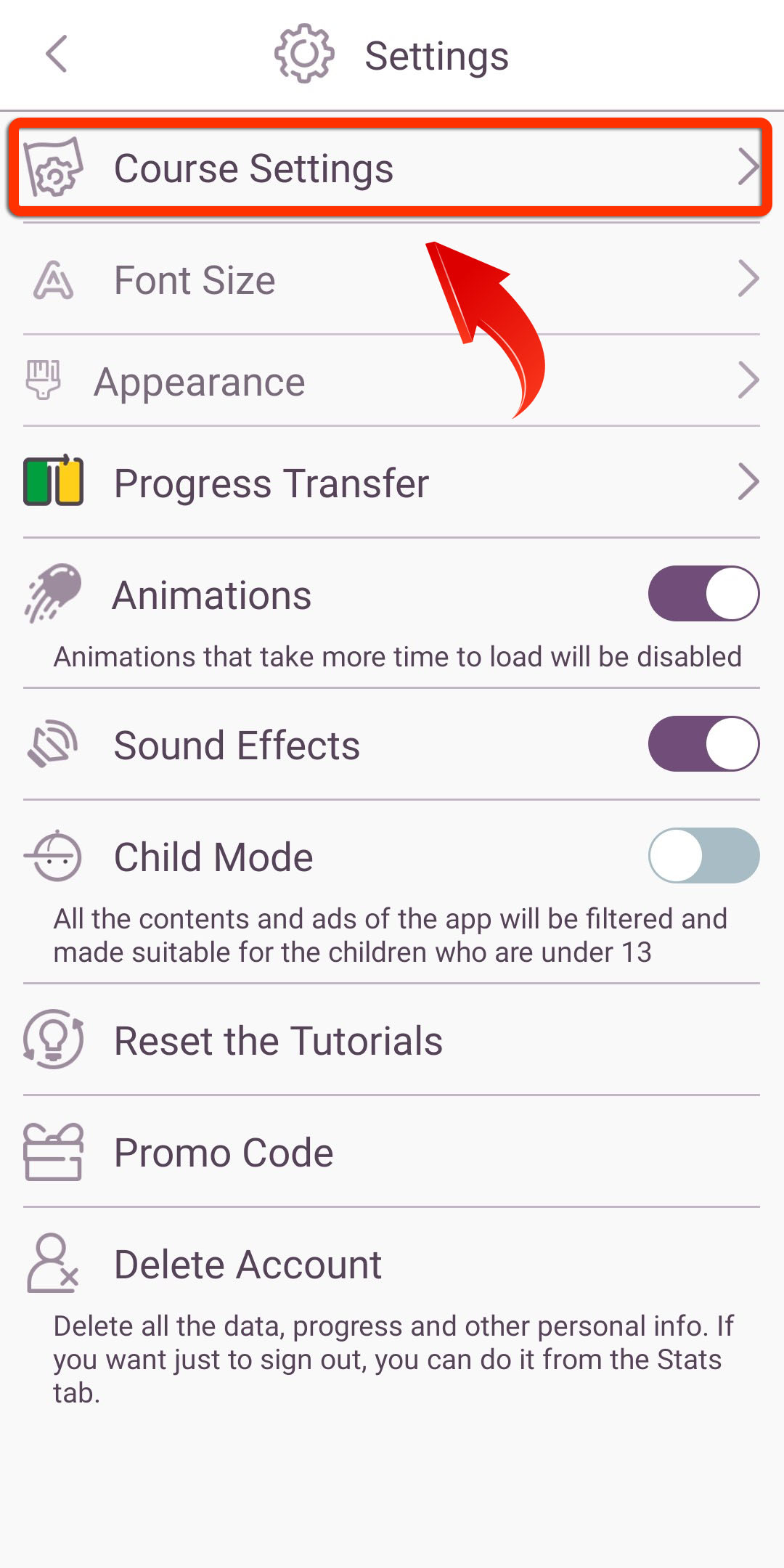 4. Tap on the switch to enable/ disable the "Articles" mode.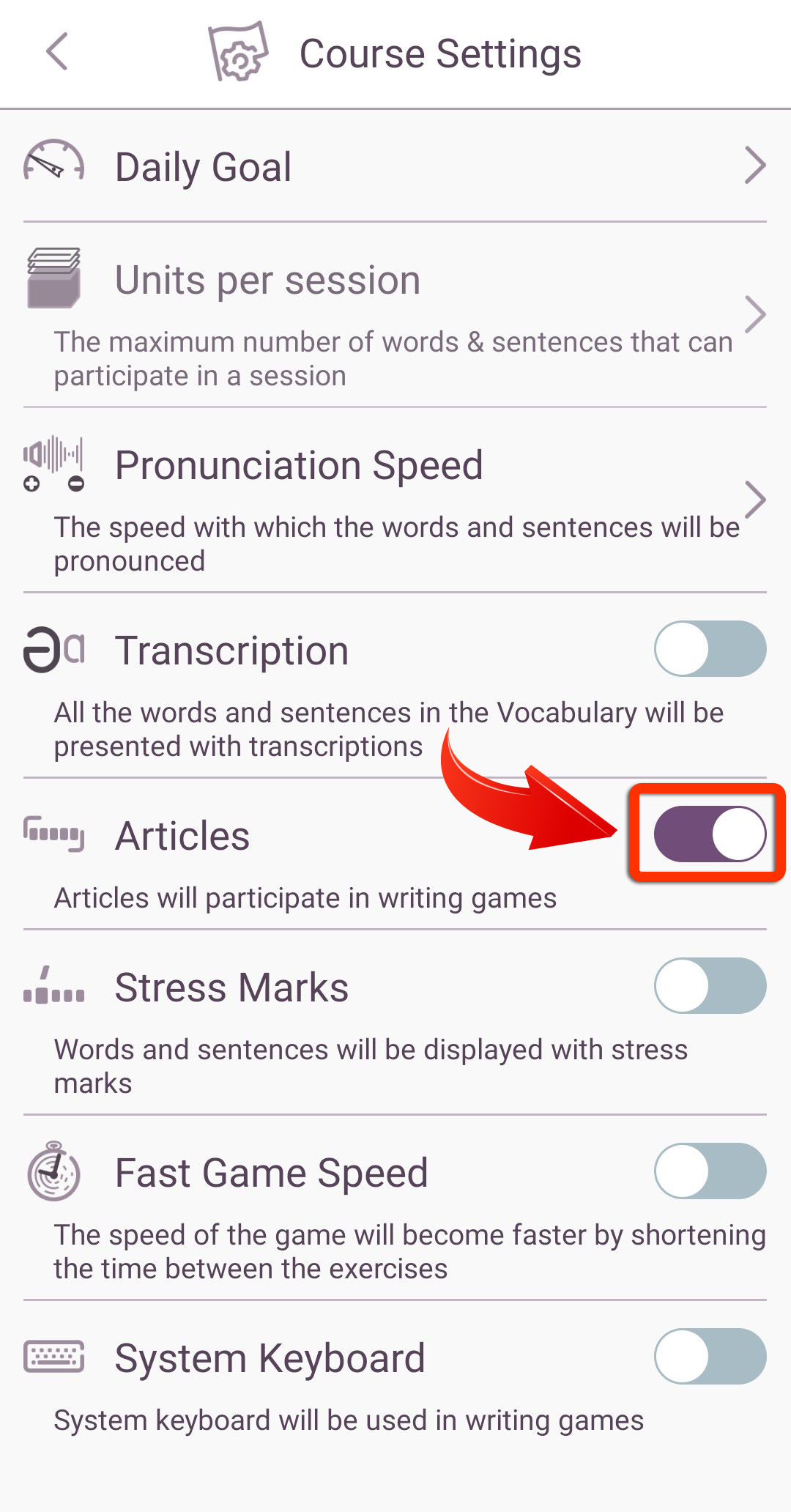 You can also watch our video tutorial on how to add articles to the learning process here.

Can I learn the articles of a language?