If you want to review the alphabet, first, you need to make sure you have learned at least three letters.

Then, you have to:
1. Go to the "You" tab.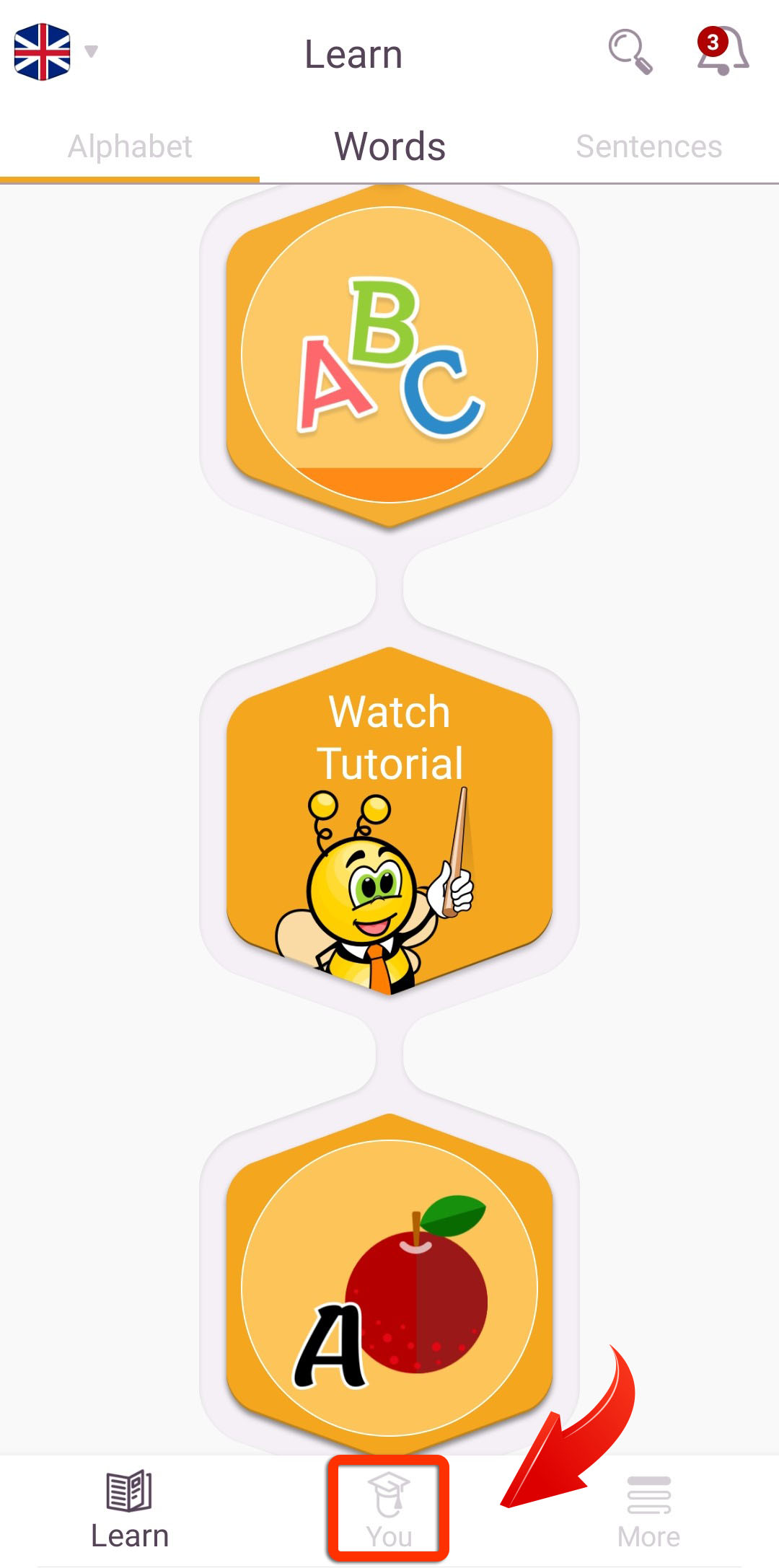 2. Tap on "Review".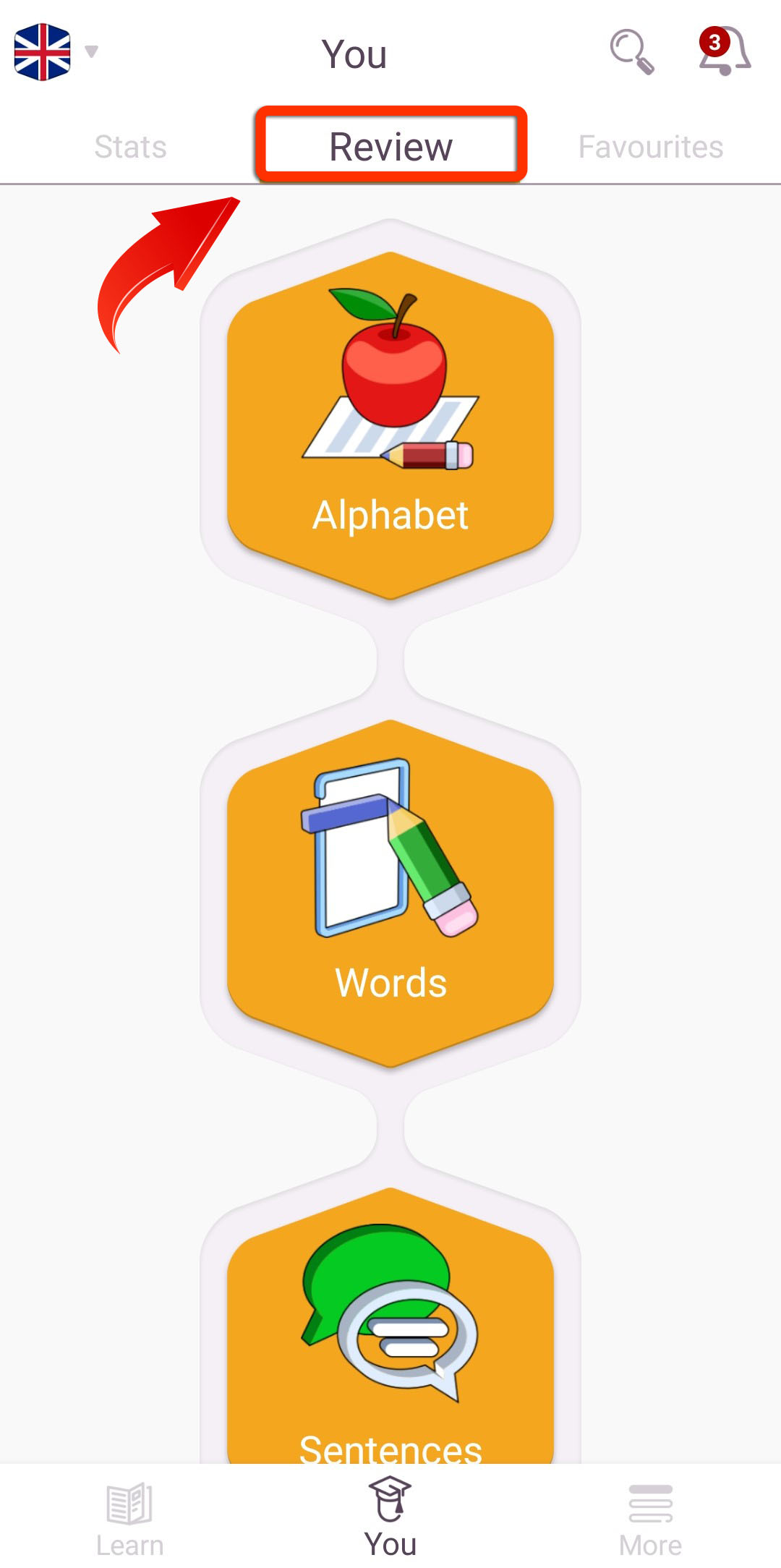 3. Tap the "Alphabet" icon.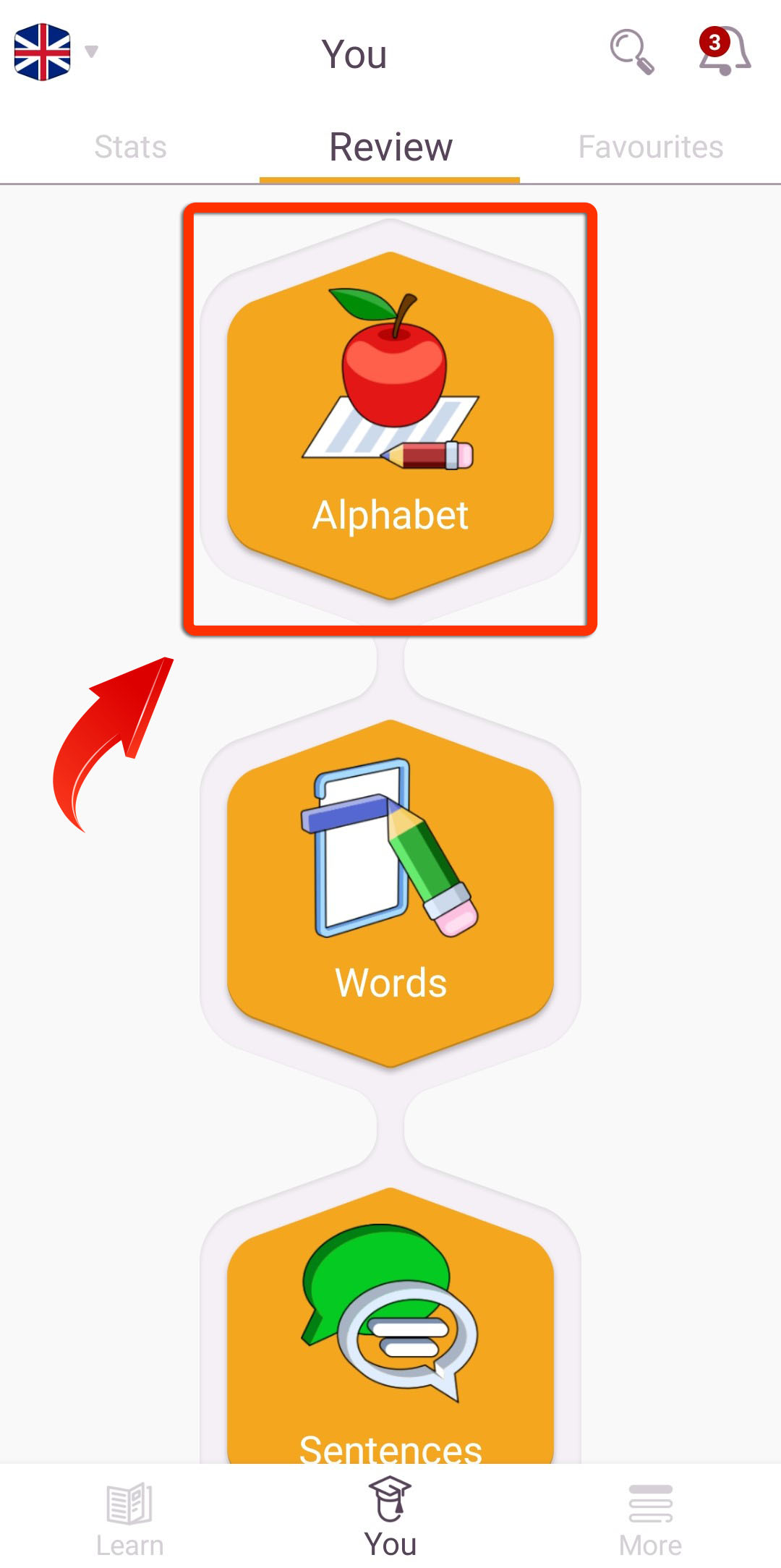 4. Tap the smaller "Alphabet" icon.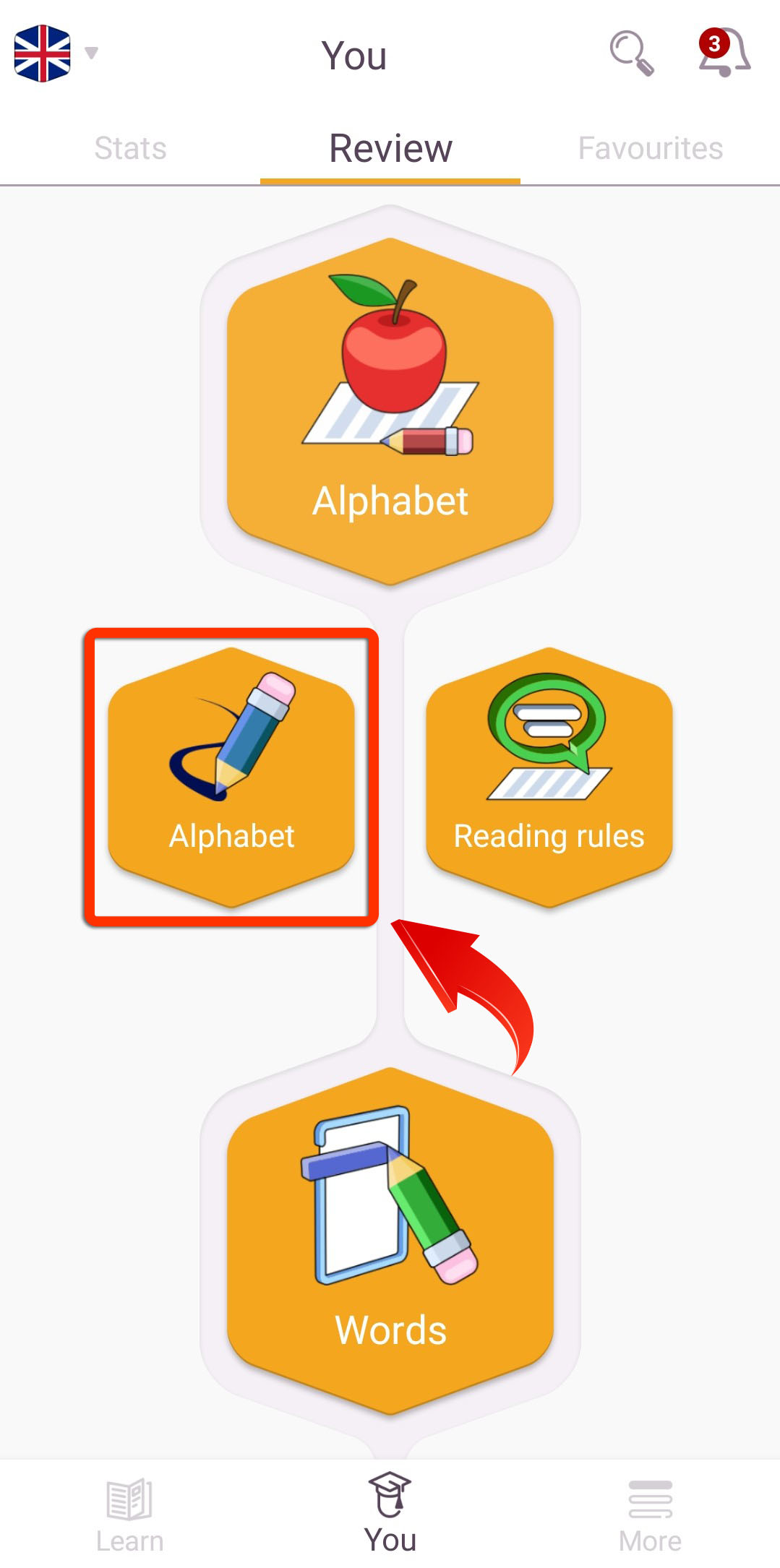 5. Select the letters you want to review (minimum 3).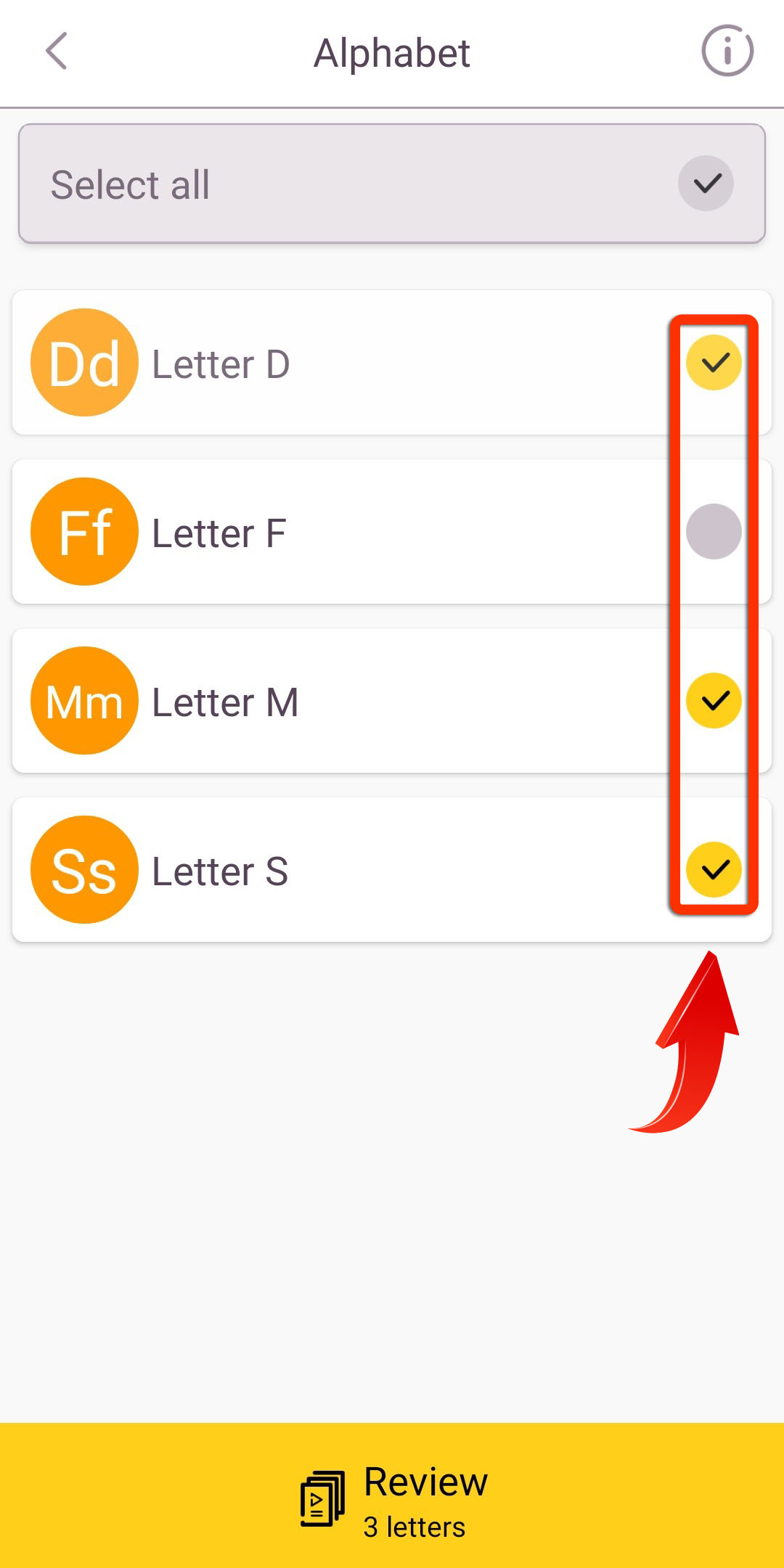 6. Tap on the "Review" button.



You can also watch our video tutorial on how to review the alphabet you have learned here.

What is a Review?
How do I review what I have learned?
How do I review the reading rules I have learned?