The xBees are experience points you gain in our apps. You earn xBees every time you provide a correct answer in a game. You do not lose your xBees if you give a wrong answer.

You collect xBees per each course separately. When you start a new course, you have 0 xBees.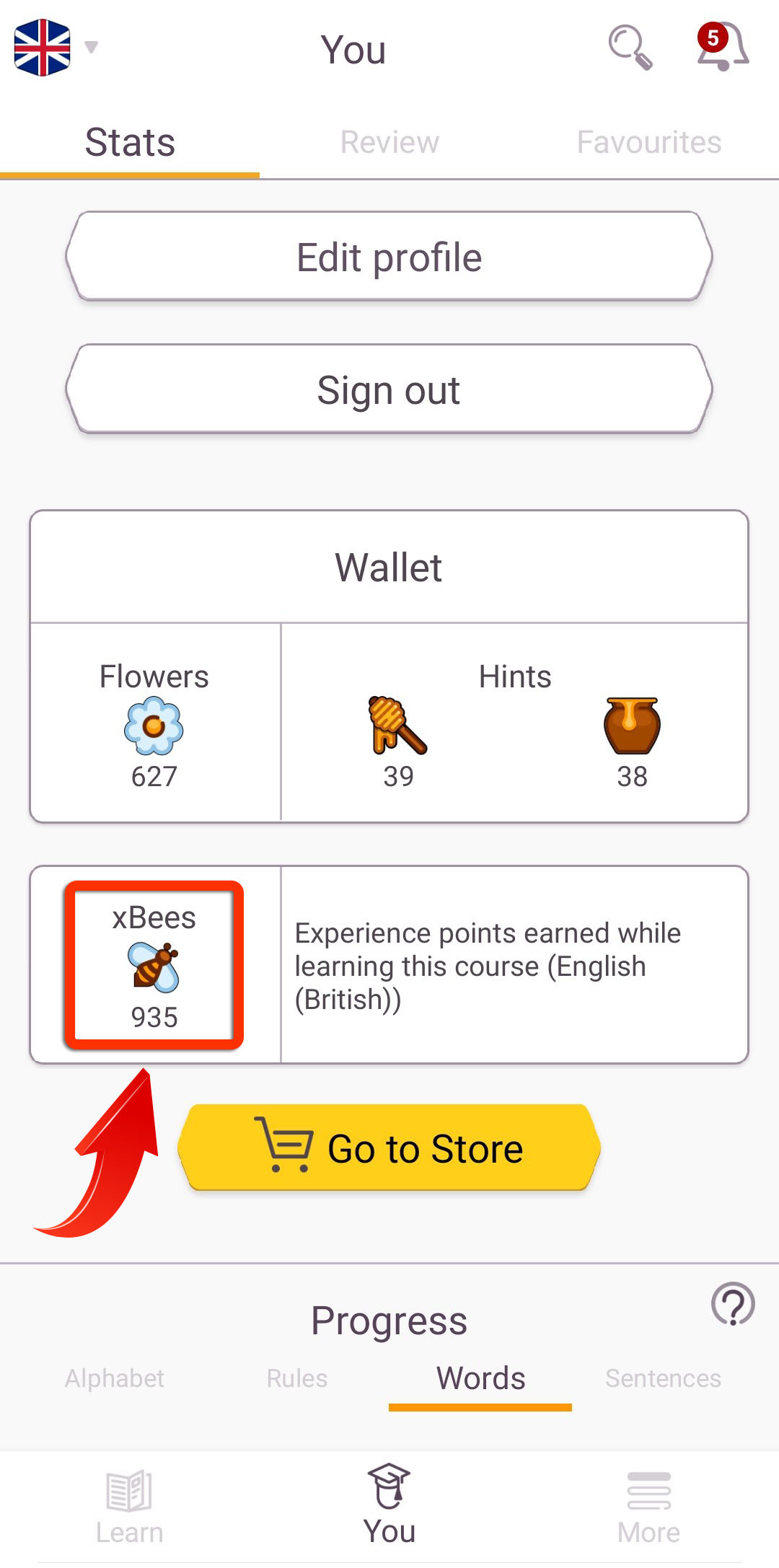 Note: The xBees cannot be used for buying anything from the app. They just show your experience points for the current course.

How do I earn xBees?