If you want to change your native language (the language you are learning from), you need to:
1. Go to the "More" tab.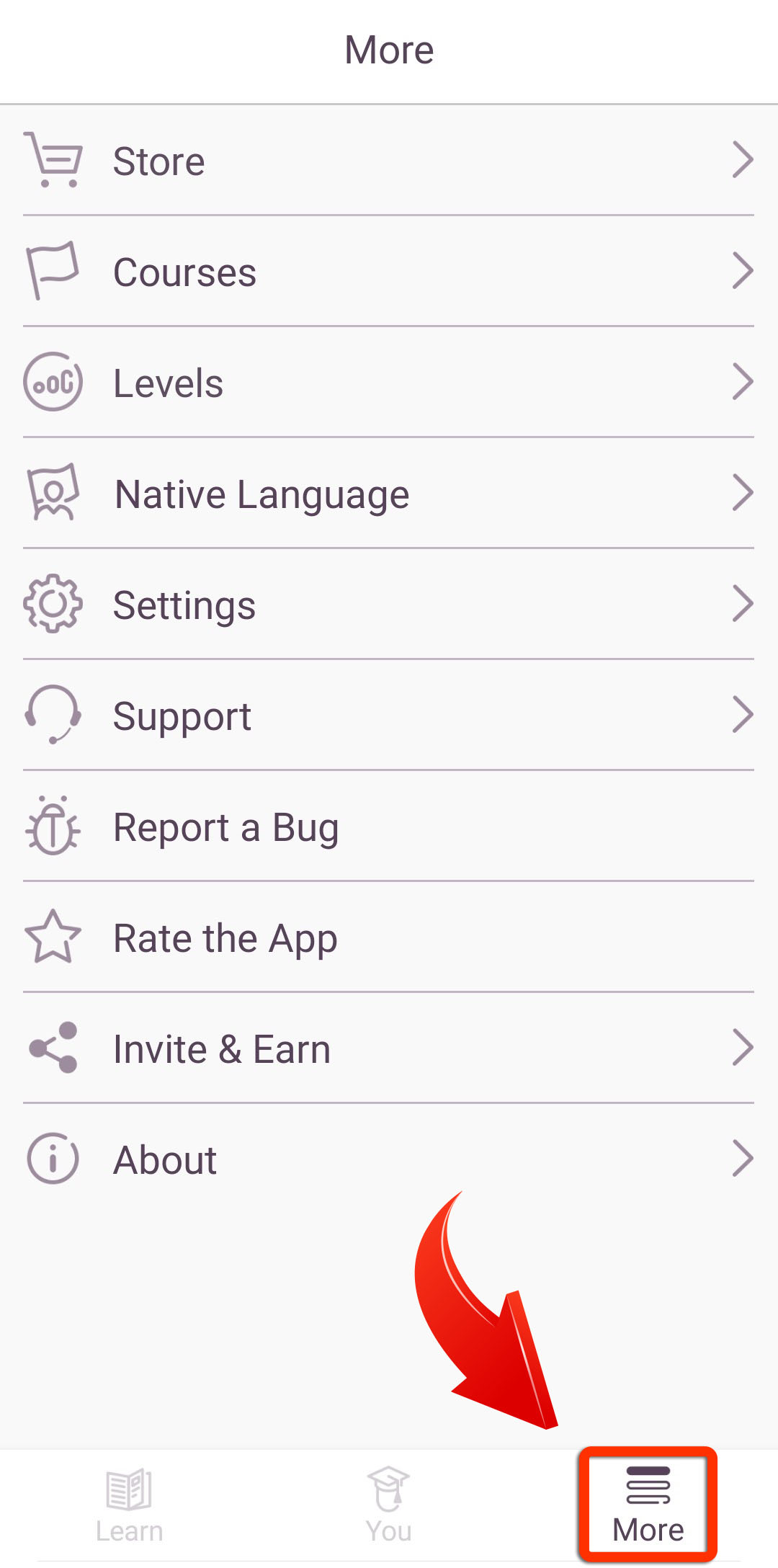 2. Tap on the "Native Language" menu option.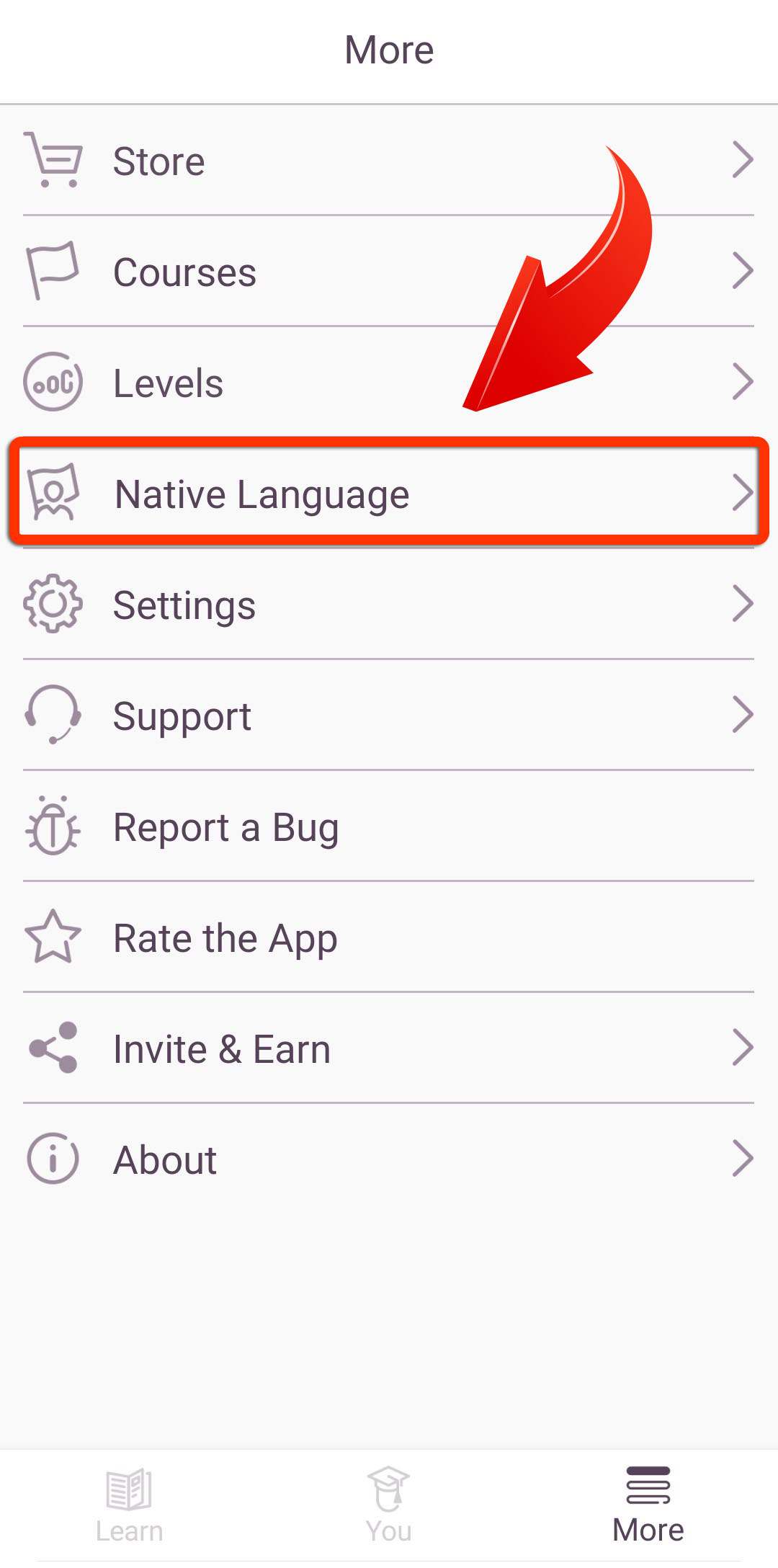 3. Choose the language you need.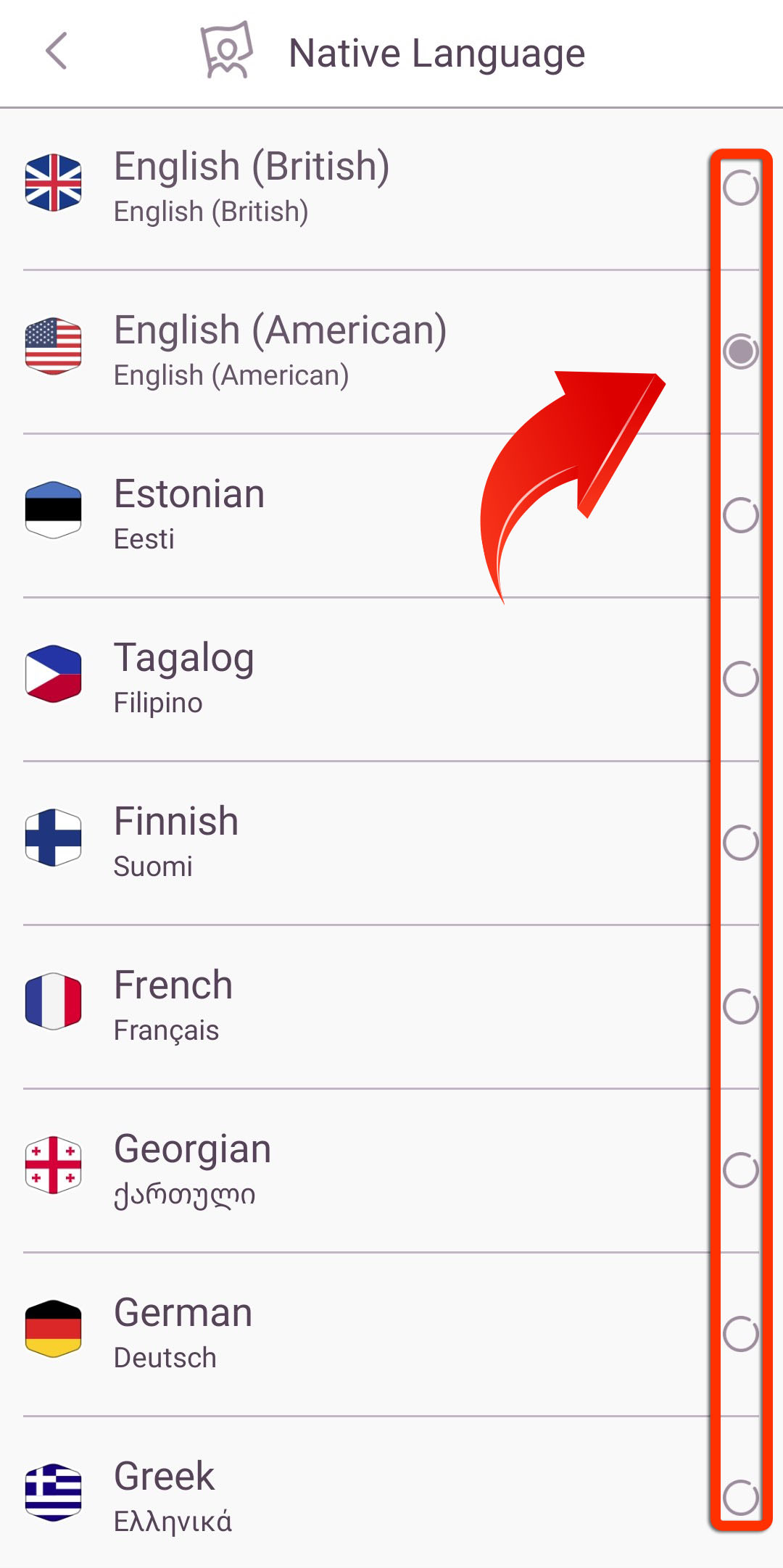 You can also watch our video tutorial on how to change the native language here.