If you are learning a non-Latin script language, you can choose between learning with the help of phonetic transcriptions or transliterations.

If you want to enable or disable these options, you need to:
1. Go to the "More" tab.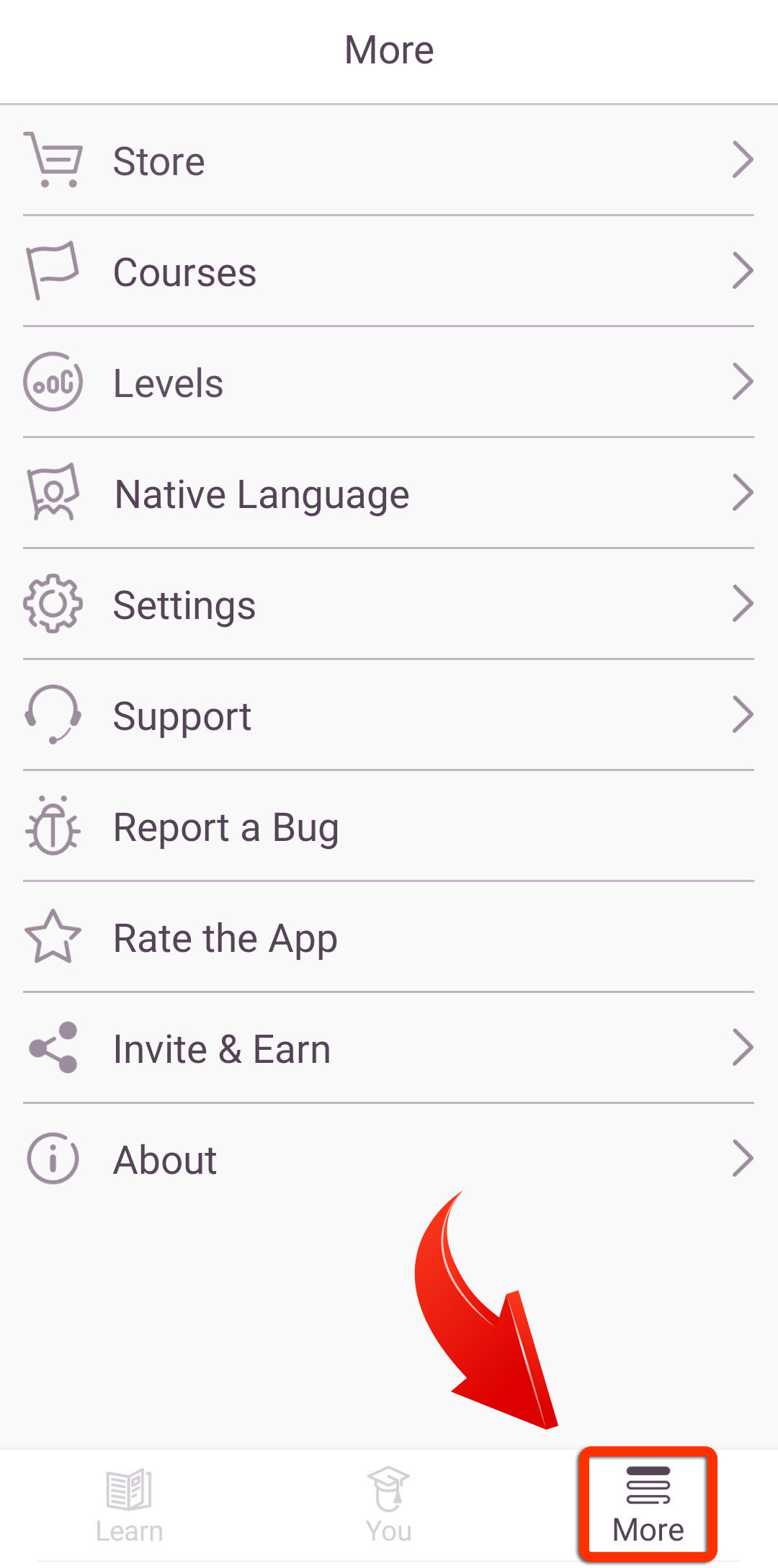 2. Tap on the "Settings" menu option.


3. Tap on "Course Settings".


4. Tap on the switch to enable/ disable the available option for your language course:
- Transcription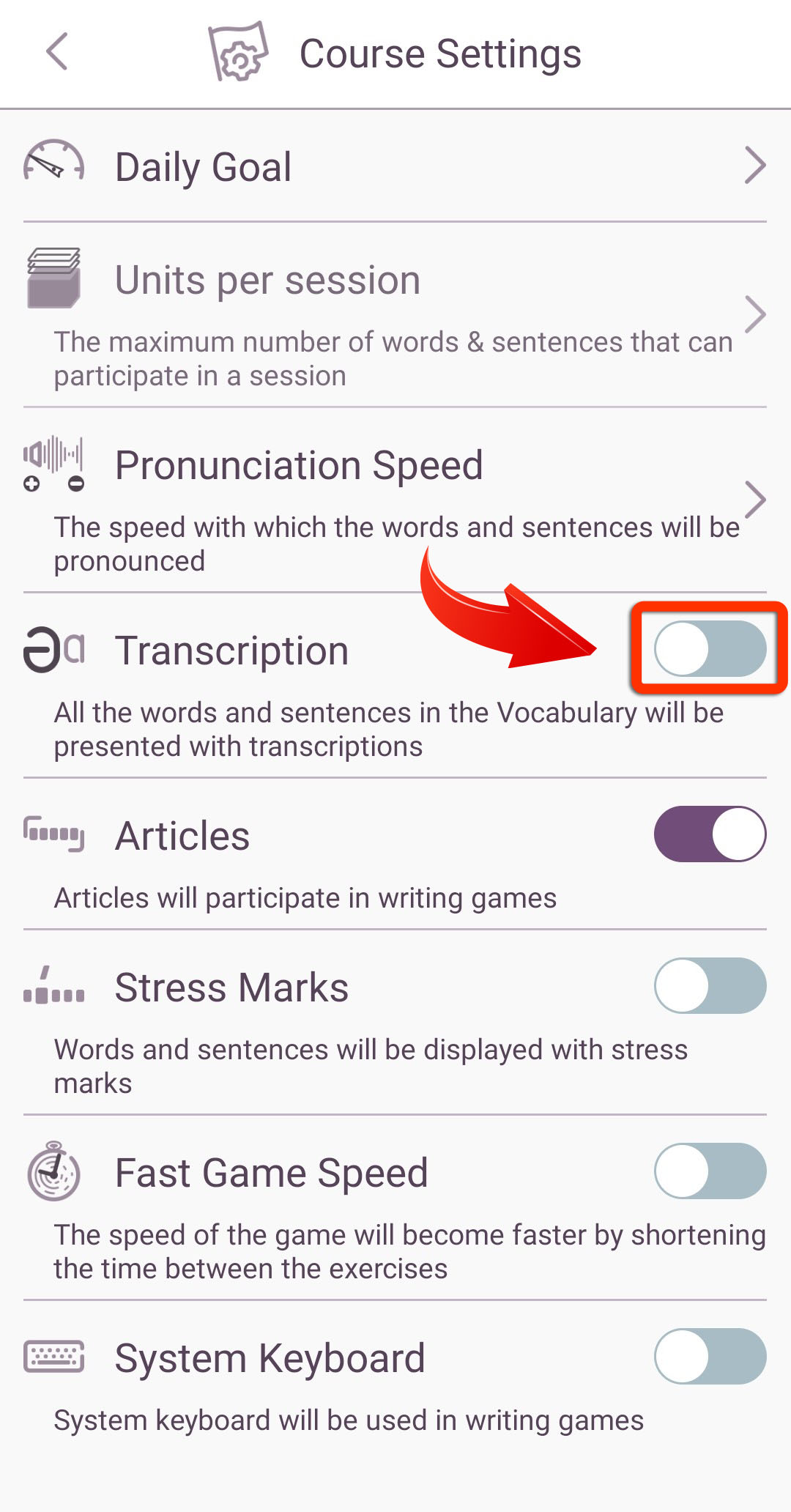 - Transliteration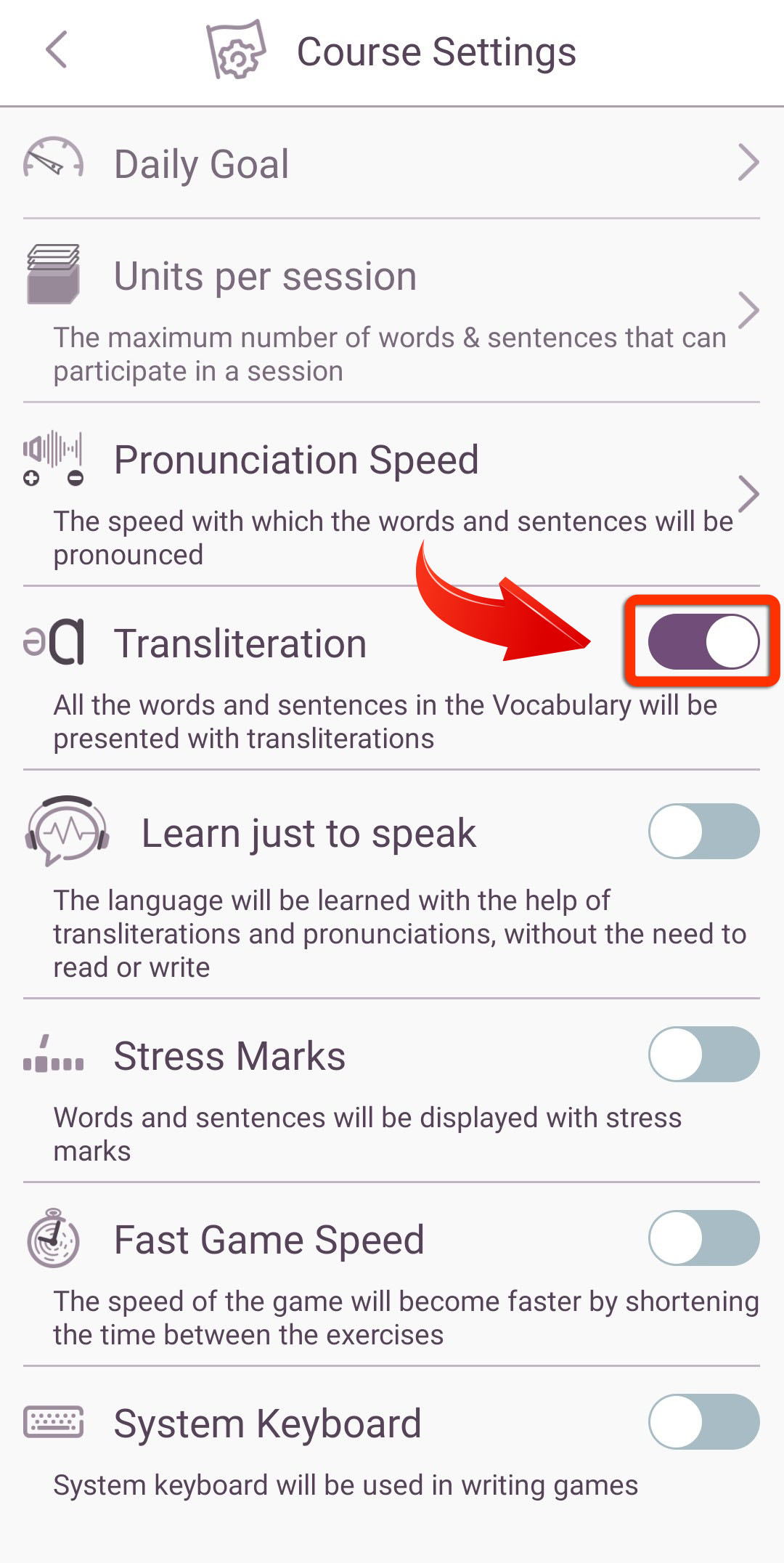 5. If your language course offers both options, choose your preferred one.


Note: Our language courses may offer one of these options or both of them. You cannot enable transcriptions or transliterations when the "Learn Just to Speak" feature is activated.

You can also watch our video tutorial on how to enable the transcriptions or transliterations here.

How can I learn just to speak a foreign language?
How do I enable the "Learn Just to Speak" feature?