You can buy all the types of hints in our Store. They can be bought with either Flowers or money. In order to buy hints, you need to:
1. Go to the "More" tab.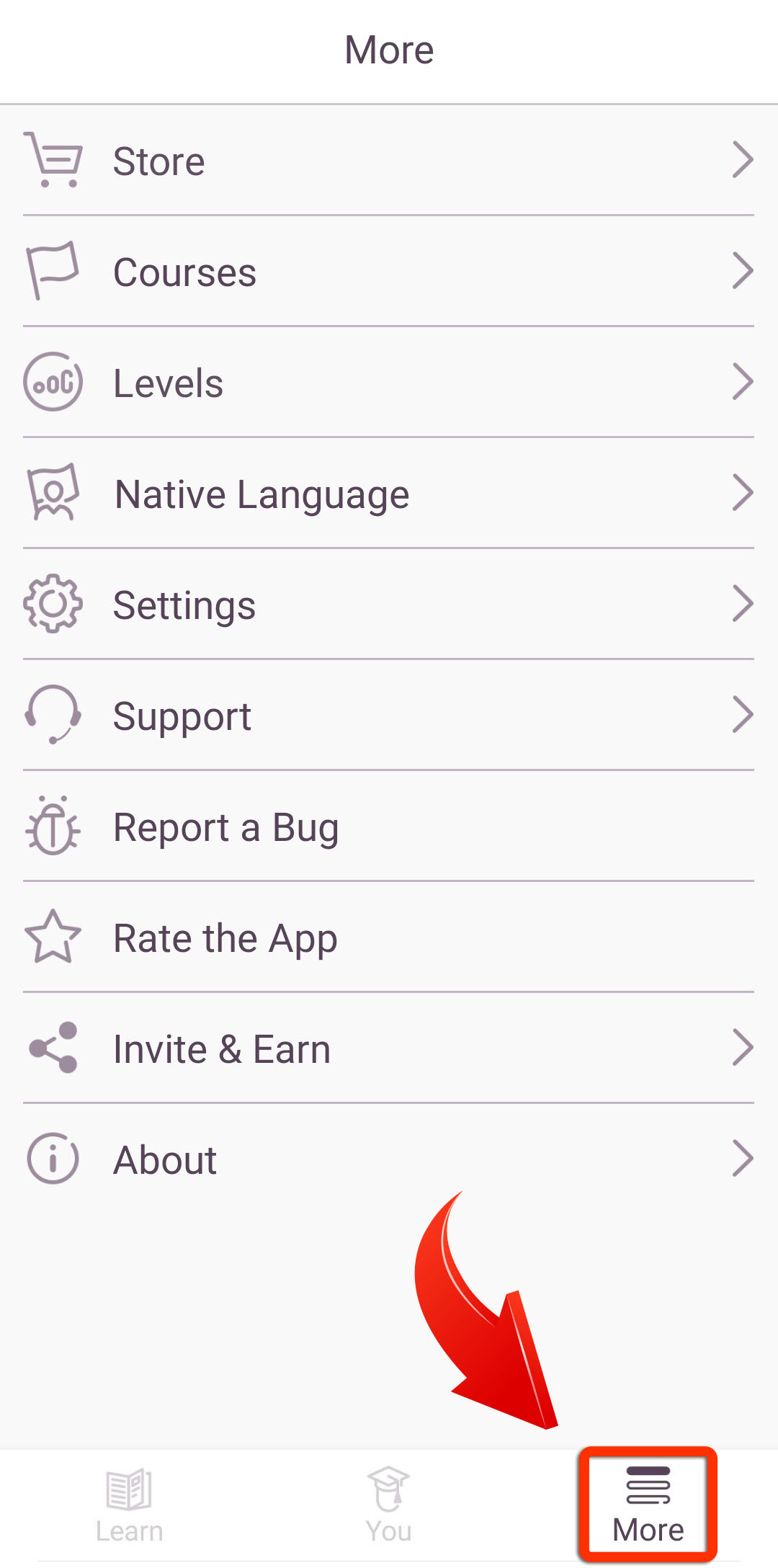 2. Tap on the "Store" menu option.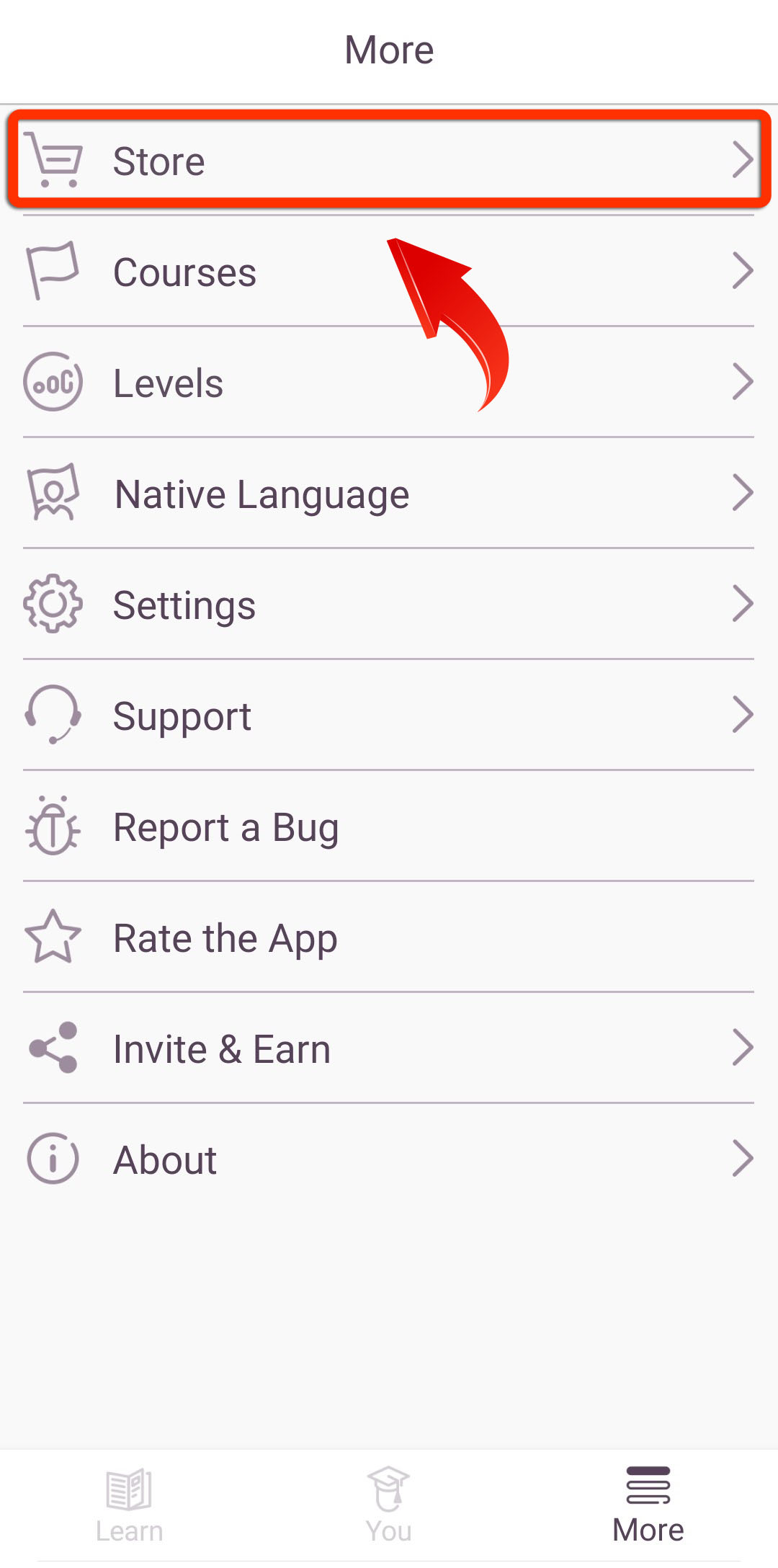 3. Tap on the "Hints" tab.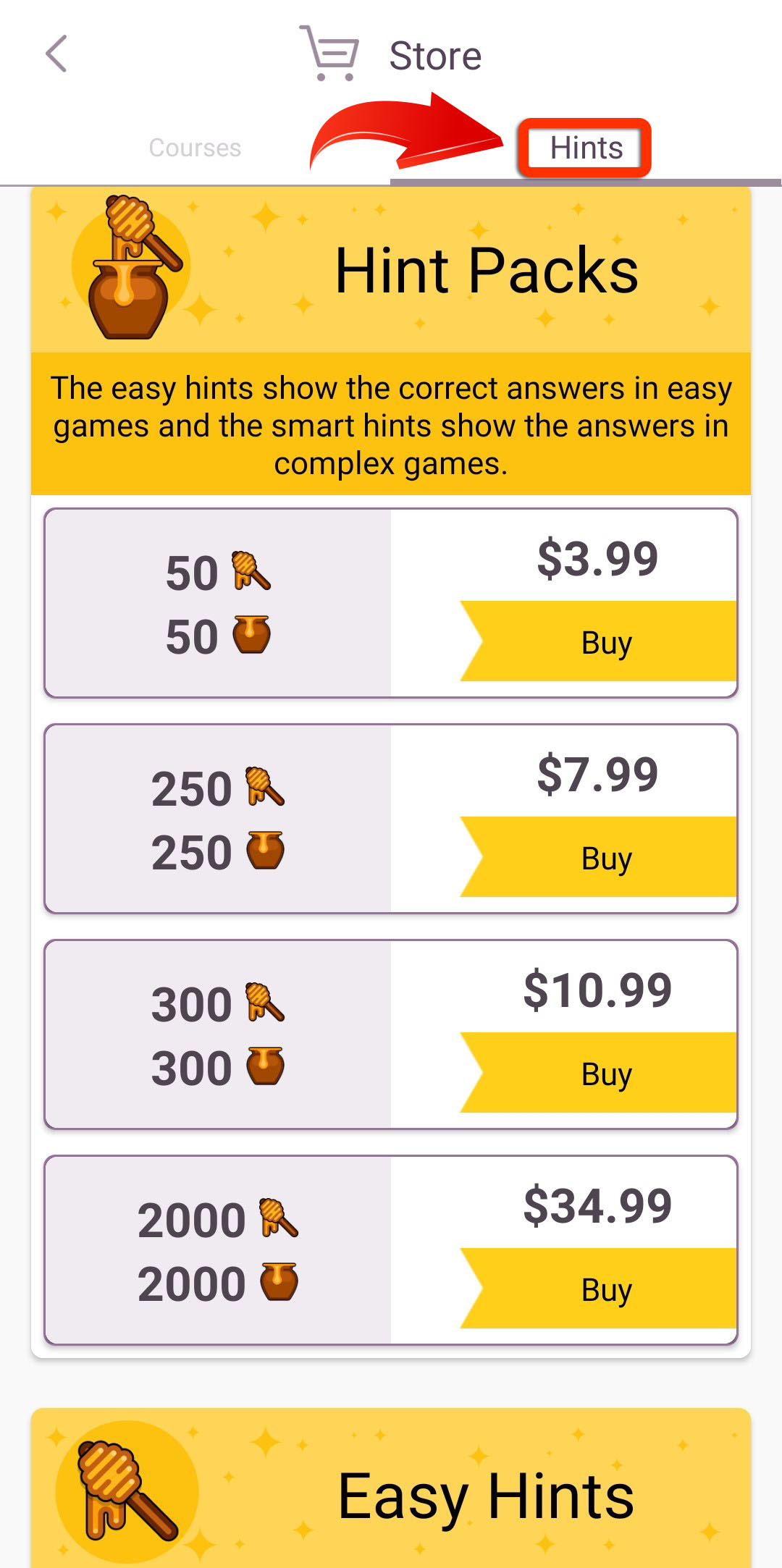 4. Buy the pack of hints you need:
• Hint Packs- sold with money.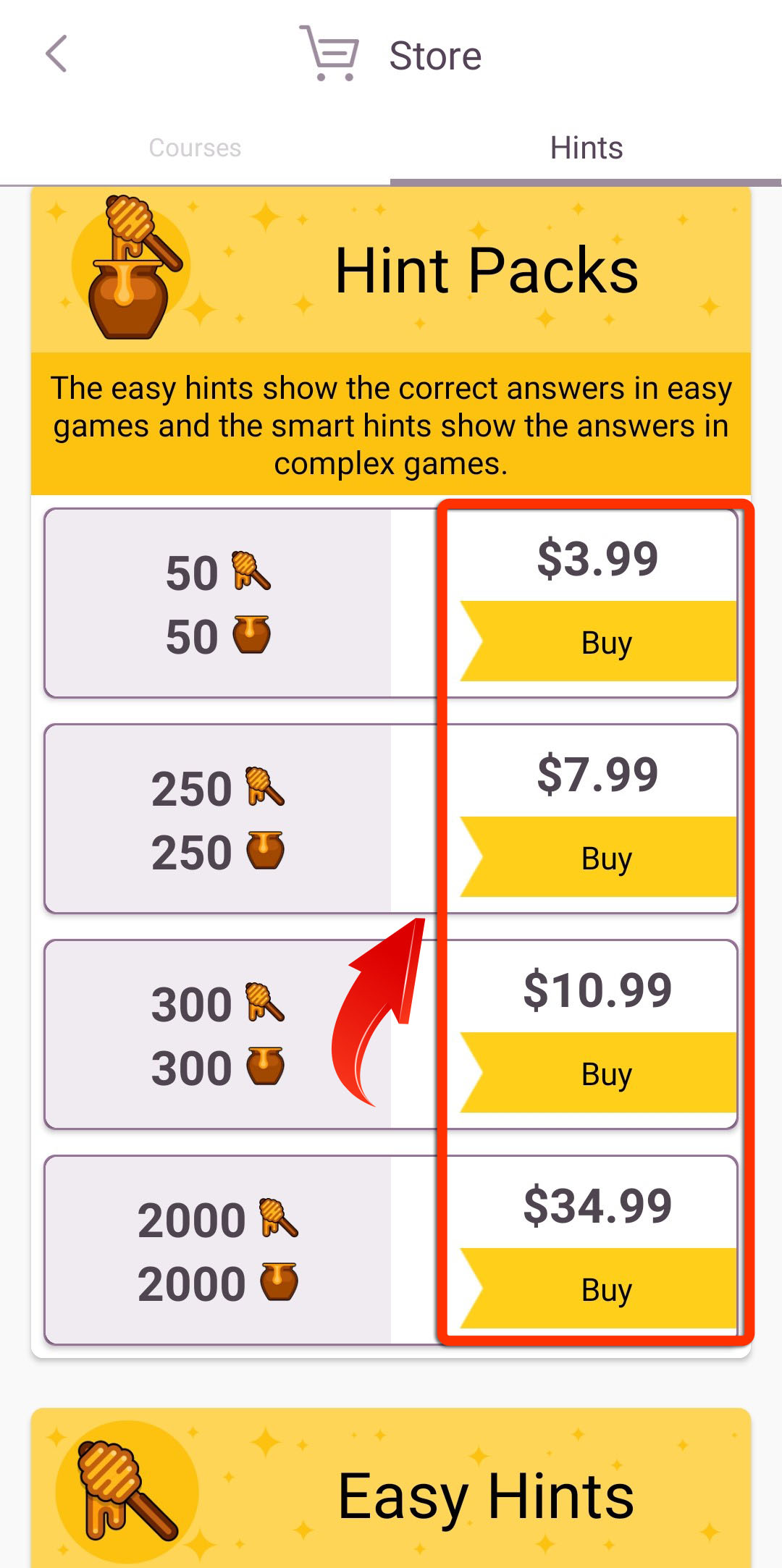 • Easy Hints or Smart Hints- sold with Flowers.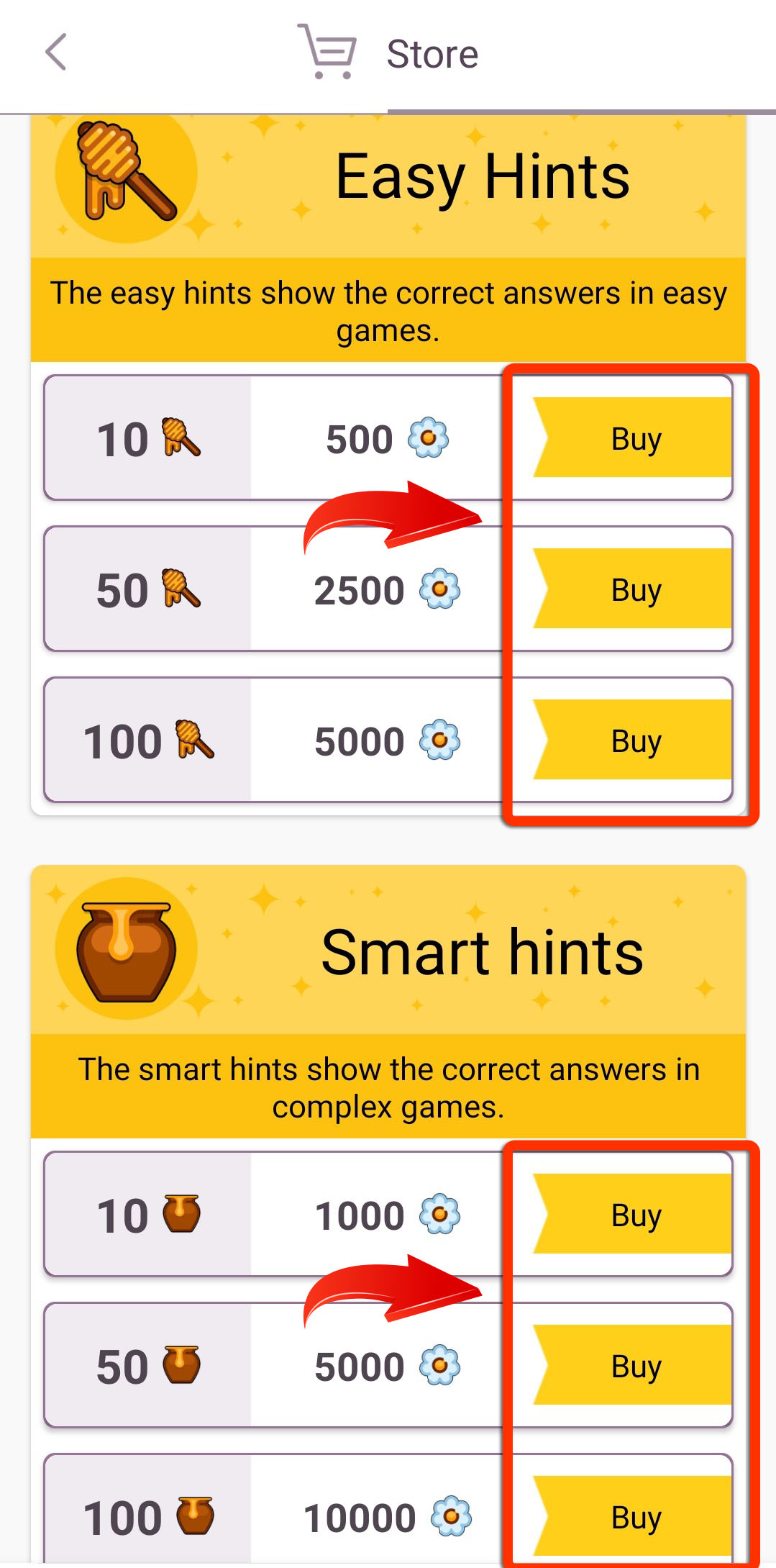 You can also watch our video tutorial on how to buy packs of hints here.

What is a hint?
What is the function of each hint?