If you want to learn multiple courses at the same time:

1. Open the list of your courses.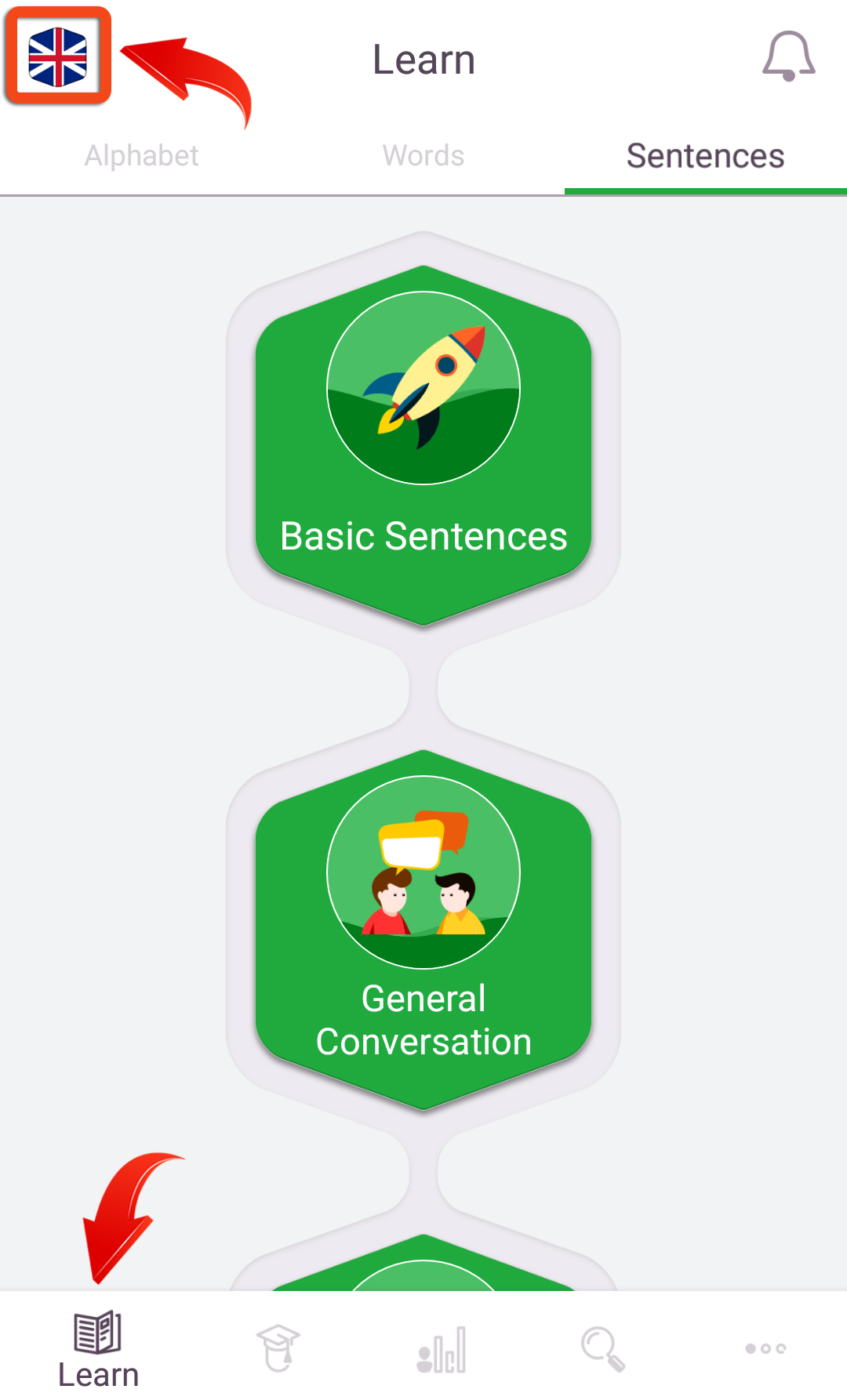 2. Tap on the "+Add Course" button.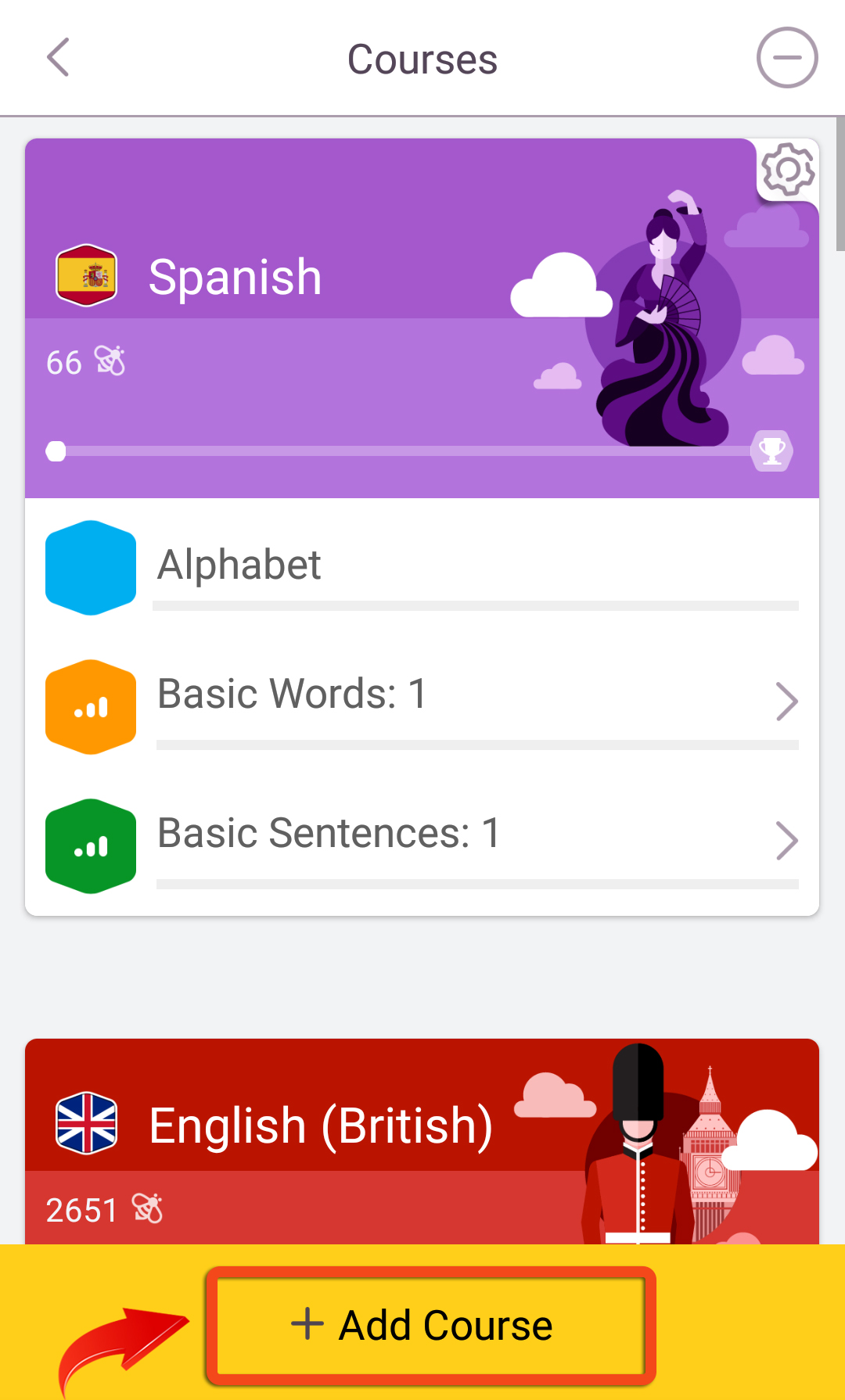 3. Add the course you want to learn.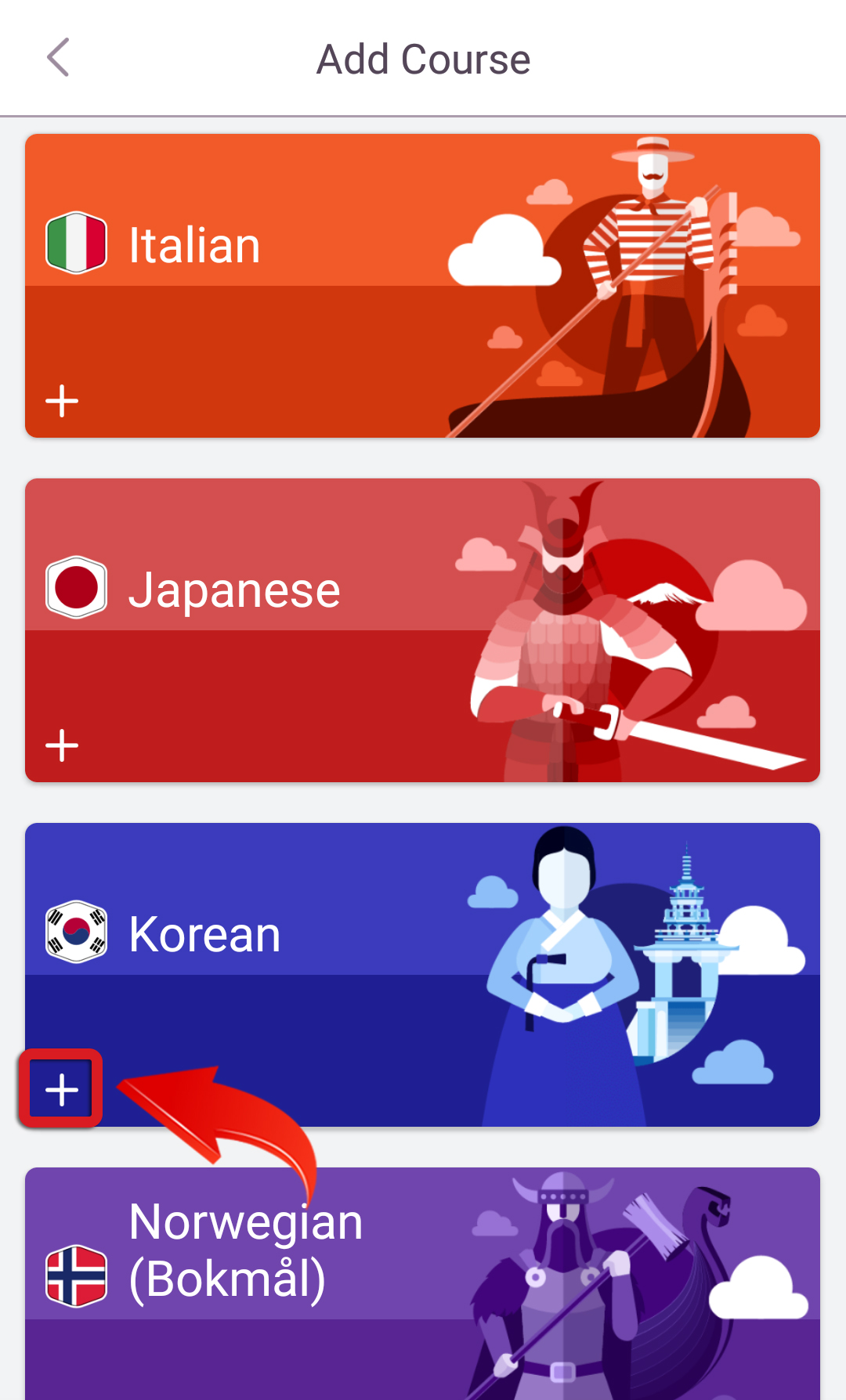 4. Tap on the language card and choose the course you want to learn.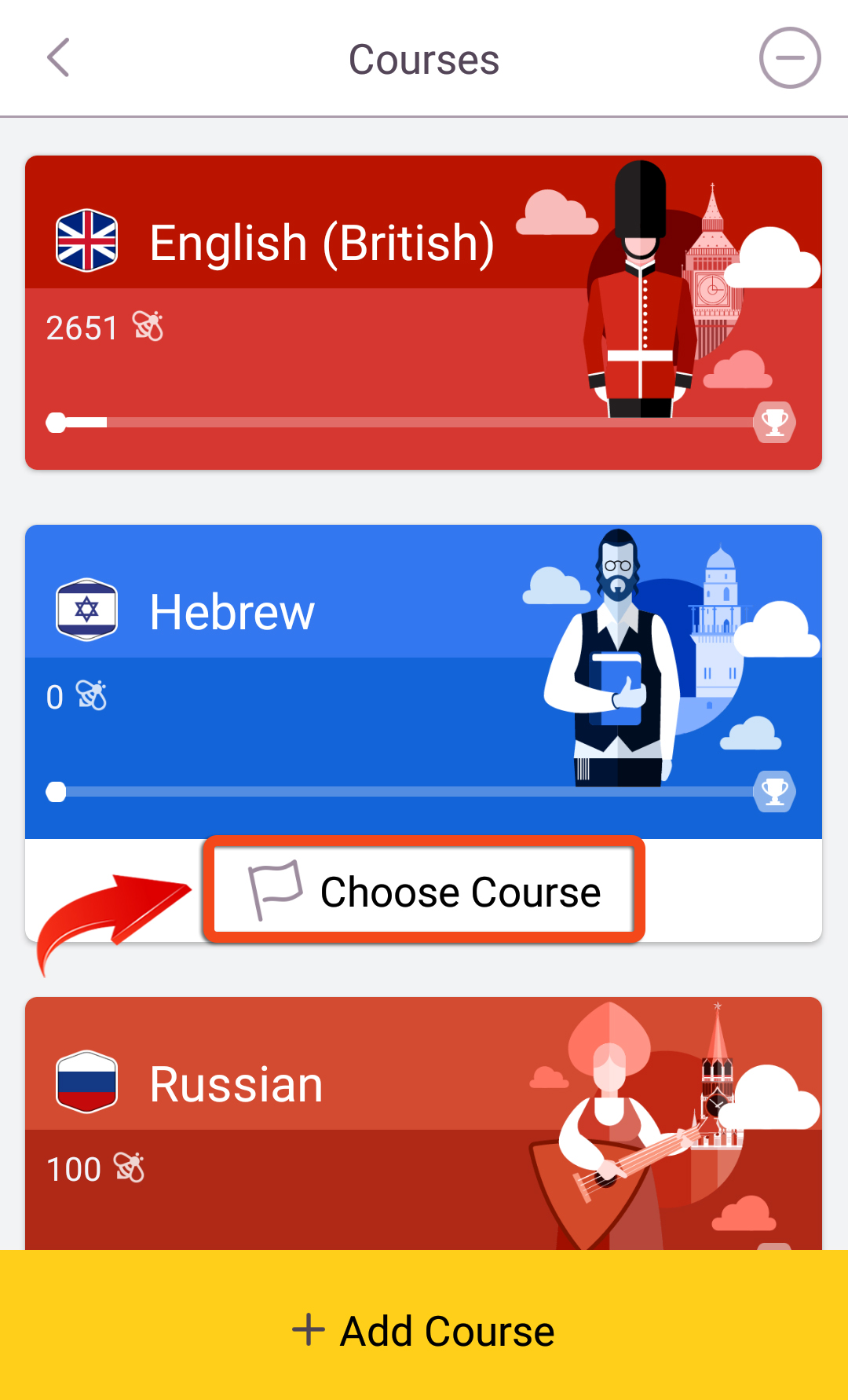 You can enjoy the first levels of Words, Sentences and the first rules of the Alphabet for free.
If you want to subscribe to several complete courses, you can do it either by buying our Premium Pack or by the means of the FREE flower Subscription.
For more details go to the Store of our app.

How can I subscribe?
Can I subscribe without money?